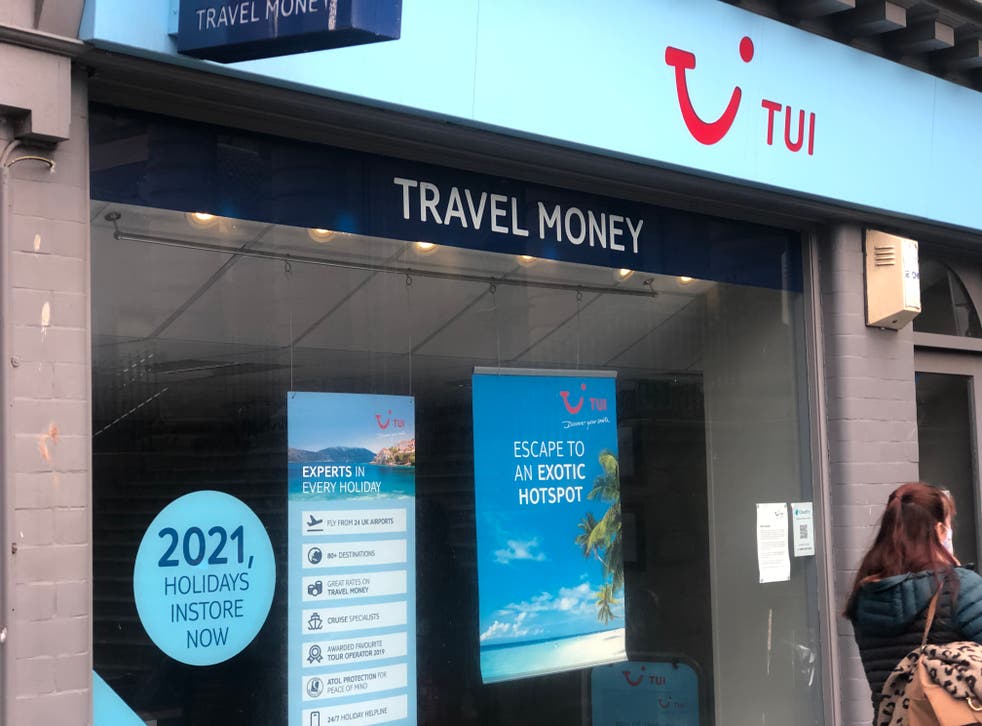 Second lockdown holiday ban will 'crucify the travel industry'
'Another serious blow to the already beleaguered aviation, travel and tourism industries' – Tory MP Henry Smith
Travel firms, airlines and MPs have responded furiously to the UK government's sudden ban on holidays from 5 November to 2 December, with a leading figure warning it will "crucify the travel industry".
As part of the second lockdown, all domestic and international travel has been banned "unless for work, education or other legally permitted exemptions".
The statement from No 10 said: "There is no exemption for staying away from home on holiday. This means people cannot travel internationally or within the UK.
"Overnight stays away from primary residences will not be allowed, except for specific exceptions including for work."
Many travel business leaders are furious that they were neither consulted nor pre-warned about a ruling that will cost them tens of millions of pounds.
The announcement is likely to trigger a rush of demands for refunds similar to the first lockdown, putting pressure on agents, airlines and holiday companies.
Julia Lo Bue-Said, chief executive of the Advantage Travel Partnership, said: "The ban on international and domestic travel as a result of the new lockdown measures will crucify the travel industry.
"Many of our travel agency members will not last the year without a financial support package from the government.
"Since the summer the industry has been crying out for a testing regime to be implemented at UK points of entry and we are still waiting. Instead we have an increase in Covid cases, an ineffective yo-yo quarantine system, and a lack of travel corridors."
The bodies representing UK airlines and airports issued a joint statement condemning what they called "a 180-degree reversal of policy, since the government added the Canaries to the travel corridors list just last week".
Tim Alderslade, chief executive of Airlines UK, and Karen Dee, chief executive of the Airport Operators Association, said: "Aviation has been devastated by the pandemic, and has essentially never had the opportunity to recover.
"Hundreds of thousands of jobs and our economic recovery are on the line.
"A ban on international travel means airlines and airports, already hamstrung by quarantine, are closed businesses and will require financial support now – which other sectors like hospitality have received – alongside a comprehensive restart package."
The Canary Islands, a popular winter destination, was taken off the government's "no-go" list only last weekend.
Airlines and holiday companies reported a surge of bookings for Tenerife, Gran Canaria and Lanzarote for November. Any trip departing after Wednesday 4 November or before 3 December will not now go ahead.
Garry Wilson, chief executive of easyJet Holidays, said: "A standard scheme of testing across Europe is key as it will provide more certainty for customers and get them travelling with confidence again."
The government says it is "working at pace with industry" on a test-and-release plan to allow the current 14-day quarantine to be roughly halved. The Global Travel Taskforce, co-chaired by transport secretary Grant Shapps and health secretary Matt Hancock, is due to report back imminently.
Henry Smith, the Tory chair of the All-Party Parliamentary Group for the Future of Aviation, called the travel ban "another serious blow to the already beleaguered aviation, travel and tourism industries, its employees and the communities who rely on them".
He is MP for Crawley, where thousands of people rely on Gatwick for their livelihoods.
Mr Smith is also a prominent Brexiteer, and said: "We can't have a global Britain without a thriving aviation sector and the consequences of failing to act to protect them are simply unthinkable."
The government says it has supported 55,800 passenger air transport employees under the job retention scheme, and that the aviation sector has been able to benefit from £1.8bn in support.
Register for free to continue reading
Registration is a free and easy way to support our truly independent journalism
By registering, you will also enjoy limited access to Premium articles, exclusive newsletters, commenting, and virtual events with our leading journalists
Already have an account? sign in
Register for free to continue reading
Registration is a free and easy way to support our truly independent journalism
By registering, you will also enjoy limited access to Premium articles, exclusive newsletters, commenting, and virtual events with our leading journalists
Already have an account? sign in
Join our new commenting forum
Join thought-provoking conversations, follow other Independent readers and see their replies