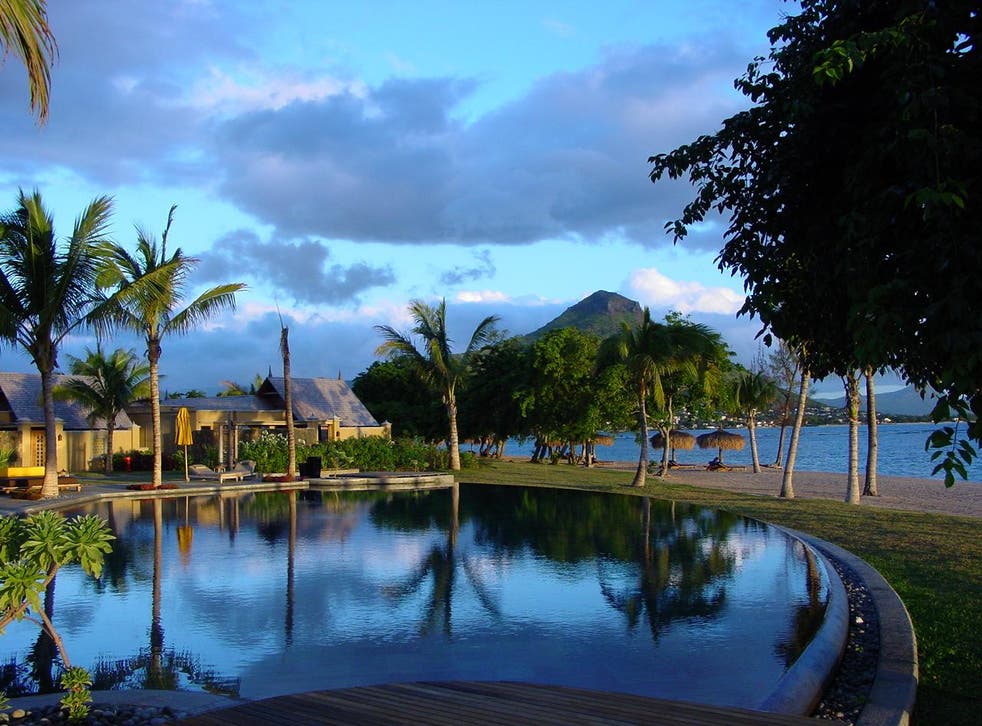 Tui says travel should restart across Europe and vows to 'reinvent the holiday'
Holiday giant has announced up to 8,000 job cuts as it seeks to reduce costs by one-third
"People want to travel," says Fritz Joussen. "Europe must now gradually open up."
He is the chief executive of Europe's biggest travel firm, Tui, which has just set out a road map for restarting the industry as the coronavirus pandemic eases. The company plans to run holidays at scale from July.
"Summer holidays are possible responsibly and with clear rules," Mr Joussen said.
Just a day earlier, the health secretary, Matt Hancock, said he agreed that "summer is essentially cancelled".
The Anglo-German holiday company says it is "ready for an early resumption of travel activities in Germany and Europe". But Tui has also announced up to 8,000 job cuts as it seeks to reduce costs by one-third.
Mr Joussen said: "The demand for holidays is still very high. People want to travel.
"Summer holidays in Europe can now gradually be made possible again – responsibly and with clear rules.
"Our integrated business model allows us to start travel activities as soon as this is possible again. The season starts later, but could last longer.
"We are now in negotiation with governments in source markets as well as the destinations."
Tui has cancelled all holidays from the UK up to and including 14 June.
The chief executive said that the quarantine rules proposed in the UK would make holidays "prohibitive," and said: "Does it make sense to keep that for a long time? I don't think so."
Tui is about to reopen two German hotels, in Sylt and Mecklenburg. It has also announced a range of safety measures designed to reduce the risk of infection.
When package holidays begin again, passengers on Tui flights will fill in health questionnaires and screened before boarding with a temperature scan. They must wear face masks during the journey.
Boarding of aircraft will be staggered, with more buses deployed where necessary. Seats on flights will be "assigned apart as much as possible on flights with lower occupancy" – but this will not happen on full planes.
Between the airport and the resort, the company envisages an "increased offering of private transfers".
At the destination, Tui has promised "implementation of 1.5-2 metre safety distance" – reflecting the difference between the German and UK measures of social distancing.
There will be fewer tables in restaurants, with extended opening hours to compensate, and a serviced buffet instead of the traditional self-service buffet with priority on open-air seating spaces.
Team sports will be replaced by other activities, with tennis instead of soccer. Saunas will be closed.
Tui will try to arrange "Increased availability of outdoor activities," and its excursions will involve smaller groups.
On Tui's cruises, buffets will be closed and only every third seat will be occupied in theatre. "Frequently touched surfaces" will be cleaned every 30 minutes, and there will be additional health staff onboard – with Covid-19 testing devices on board.
The first cruises will be on the North Sea, departing from German ports.
The company said it had spent €29m (£26m) on repatriation operations to bring back holidaymakers as coronavirus spread across Europe and the world.
UK sales for the winter of 2020-21 are up 8 per cent, and the first bookings for summer 2021 have more than doubled – though many of these are from holidaymakers who have postponed their trips from this year.
Mr Joussen rejected the suggestion that prices for 2021 had soared, saying: "Prices will be reasonably stable; 30 per cent price increases don't fit into the picture."
Register for free to continue reading
Registration is a free and easy way to support our truly independent journalism
By registering, you will also enjoy limited access to Premium articles, exclusive newsletters, commenting, and virtual events with our leading journalists
Already have an account? sign in
Register for free to continue reading
Registration is a free and easy way to support our truly independent journalism
By registering, you will also enjoy limited access to Premium articles, exclusive newsletters, commenting, and virtual events with our leading journalists
Already have an account? sign in
Join our new commenting forum
Join thought-provoking conversations, follow other Independent readers and see their replies