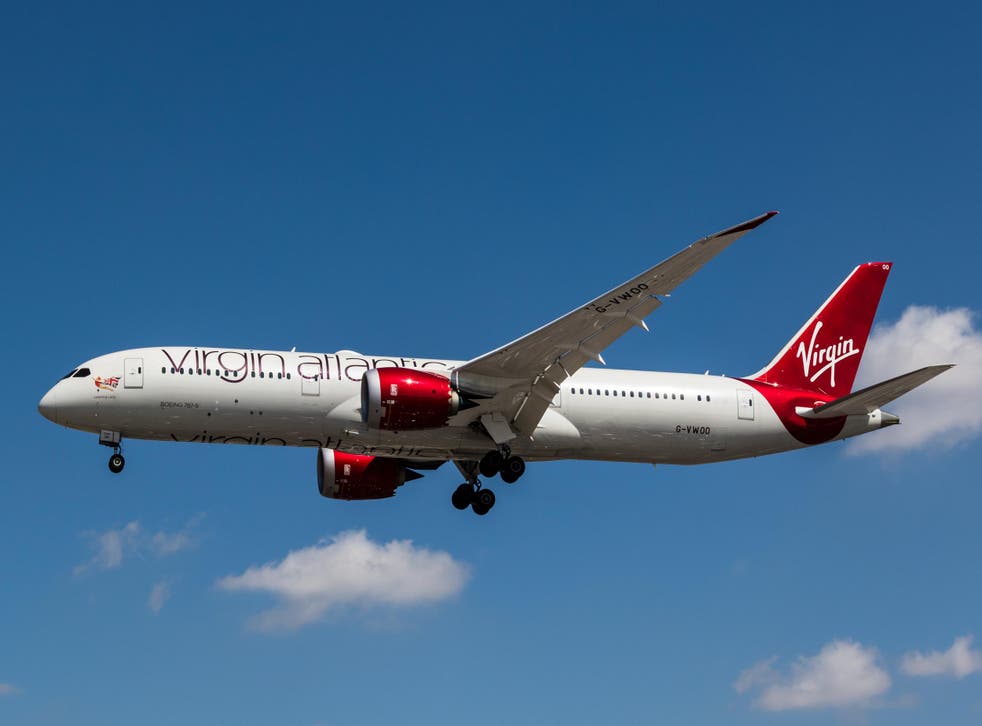 Coronavirus: Virgin Atlantic joins airlines suspending China flights
British Airways suspended China flights earlier this week
Virgin Atlantic has suspended flights to China amid the deadly coronavirus outbreak that has so far killed 213 people.
The UK carrier will fly for the last time from London to Shanghai today, 31 January, and the inbound service will return on Saturday 1 February.
Virgin's decision follows British Airways, which grounded all China flights a few days ago.
The UK flag carrier's daily services to Shanghai and Beijing have been cancelled until 29 February.
The decision comes as the UK foreign office has advised against all but essential travel to China as the deadly coronavirus sweeps across the country.
Coronavirus: Cases soar of deadly new flu-like virus

Show all 154
Flights to Hong Kong on both Virgin and British Airways are unaffected.
Elsewhere, a rash of other global airlines continue to slash flights to mainland China amid weak demand, including KLM, Air France, Lufthansa, SAS, Iberia, Air Canada, Cathay Pacific and United.
Japanese carrier ANA said its bookings for outbound China flights had halved in February compared to last year as the coronavirus takes hold.
Most airlines are offering passengers the opportunity to switch their flights to an alternative date.
Other airlines who are still flying to mainland China have announced various measures to try to stop the spread of the virus.
Korean Air said it would use disposable cutlery onboard flights to mainland China, which would then be disposed of in sealed bags. Blankets and pillows would not be provided. In addition, cabin crew would wear masks and plastic gloves on all routes.
Elsewhere, Hong Kong-based carrier Cathay Pacific said pillows, blankets and magazines would not be offered to passengers from 30 January onwards.
Register for free to continue reading
Registration is a free and easy way to support our truly independent journalism
By registering, you will also enjoy limited access to Premium articles, exclusive newsletters, commenting, and virtual events with our leading journalists
Already have an account? sign in
Register for free to continue reading
Registration is a free and easy way to support our truly independent journalism
By registering, you will also enjoy limited access to Premium articles, exclusive newsletters, commenting, and virtual events with our leading journalists
Already have an account? sign in
Join our new commenting forum
Join thought-provoking conversations, follow other Independent readers and see their replies