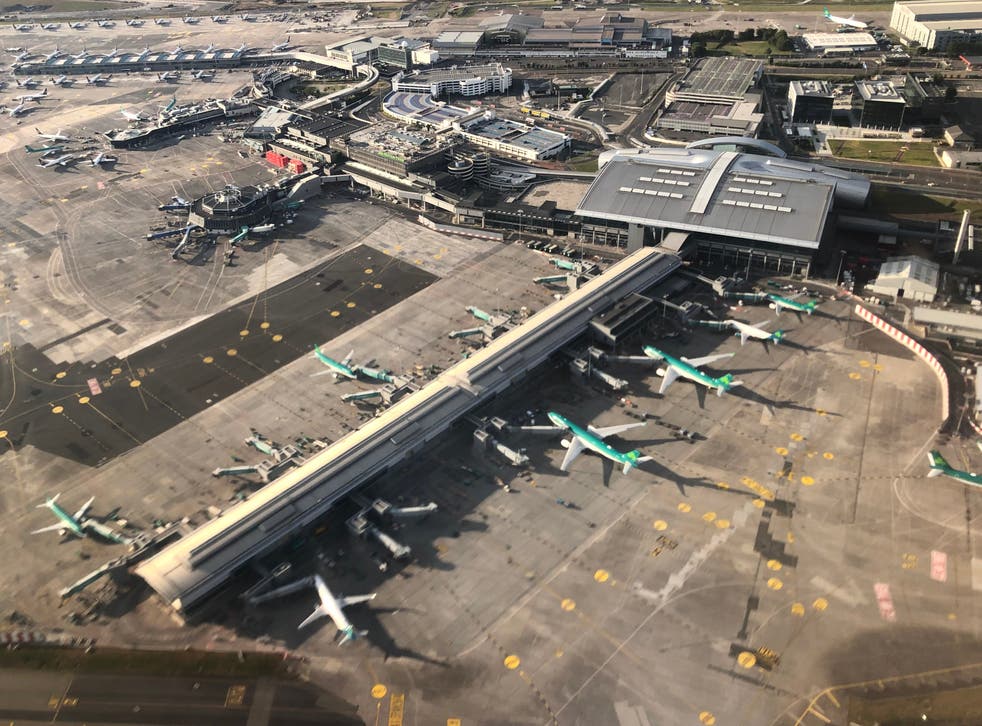 Travel ban leaves thousands stranded
Exclusive: Nearly 200 flights from the UK to Europe have been cancelled
Simon Calder
Travel Correspondent
Tuesday 22 December 2020 12:46 Comments
Flights, trains and ferries for an estimated 30,000 travellers hoping to leave the UK on midwinter's day have been cancelled because of the travel bans rippling across Europe and beyond in response to an infectious new variant of coronavirus.
Analysis by The Independent shows around 200 flights from the UK to Europe have been cancelled, along with several Eurostar trains to Paris, Brussels and Amsterdam and dozens of ferry sailings.
The worst-affected airport is Heathrow, with 51 departures grounded so far – more than half of them on British Airways. The most significant cancellations on continental flights are to Amsterdam, Copenhagen, Frankfurt, Geneva and Paris.
Dublin is the destination with the highest number of cancellations, with five Aer Lingus departures from Heathrow closed to outbound passengers. The aircraft will actually take off, because they are being flown in with full payloads from Ireland but flown back empty.
Heathrow is in the new Tier 4, but travellers from other tiers are allowed to use it.
Follow live: UK travel news as India and France join travel ban
Another London airport, Stansted in Essex, has 33 departures cancelled so far – all but six of them on Ryanair. Again, Dublin is the worst-affected destination, along with Istanbul in Turkey.
Gatwick is showing 22 cancellations. The Sussex airport is easyJet's main base: Britain's biggest budget airline has cancelled 16 flights, including two to the Portuguese island of Madeira. Those two aircraft are expected to fly out empty to bring holidaymakers home.
There are 21 cancellations so far at Manchester. Air France, KLM and Lufthansa have each cancelled two departures to their respective hubs at Paris, Amsterdam and Frankfurt. Pegasus and Turkish Airlines have grounded their flights to Istanbul.
At Luton, where 14 flights have been cancelled on Monday, Wizz Air has grounded six departures, Ryanair five and easyJet three.
Edinburgh has a dozen cancellations so far; Birmingham has 10 and Bristol has six.
Passengers whose flights are cancelled are entitled to a full refund (including the return leg if applicable). But travellers whose journeys are crucial face great uncertainty.
Were the travel ban to be lifted by the European Union on Wednesday, passengers booked on flights departing that day will take precedence over those whose trips have been cancelled on Monday and Tuesday.
Passenger trains run by Eurostar from Paris to London are still operating northbound, but returning empty. Likewise, Eurotunnel's car-carrying service is operating from Calais to Folkestone as normal.
Register for free to continue reading
Registration is a free and easy way to support our truly independent journalism
By registering, you will also enjoy limited access to Premium articles, exclusive newsletters, commenting, and virtual events with our leading journalists
Already have an account? sign in
Join our new commenting forum
Join thought-provoking conversations, follow other Independent readers and see their replies