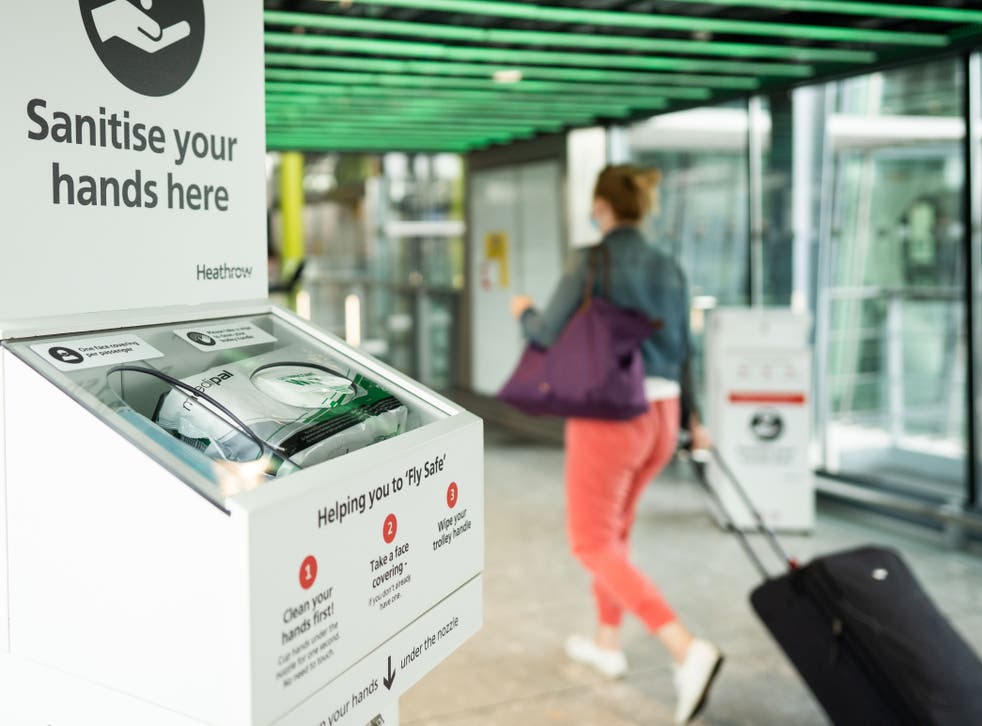 Heathrow suffers £2bn loss after traffic collapses in 2020
UK's busiest airport handled more passengers in January and February than in the whole of the rest of the year
Britain's busiest airport handled more passengers in January and February 2020 than in the remaining 10 months of the year.
London Heathrow airport saw passenger numbers fell by almost three-quarters to 22.1 million, triggering a loss of £2bn for the full year.
The chief executive, John Holland-Kaye, said the business had shrunk "to passenger levels we haven't seen since the 70s".
Heathrow, which has been by far the biggest airport in Europe for decades, slumped to sixth place in December – behind two airports in each of Istanbul and Moscow, as well as Amsterdam.
Mr Holland-Kaye said: "It became clear in mid-August that the recovery had stalled so we started making plans for further cost reduction and begun implementing in October.
"These included cutting all our costs to the lowest level we safely could, including further management reductions, closing our main office and suspending our free travel zone.
"After 12 months with very few passengers, we are only just starting to see daylight at the end of a very long tunnel."
The airport has criticised increasing travel restrictions that have "effectively closed borders," including the new hotel quarantine rules.
But airport's CEO held out hope that Britain is "on the cusp of becoming the first country in the world to safely resume international travel and trade at scale".
Mr Holland-Kaye said: "Getting aviation moving again will save thousands of jobs and reinvigorate the economy.
"In the meantime, we need next week's Budget to support aviation's recovery by extending furlough and providing 100 per cent business rates relief."
Heathrow cut gross operating costs by nearly £400m and reduced capital expenditure by £700m.
It has almost £3bn of liquidity, which the airport says is "enough to see us through until 2023".
Join our new commenting forum
Join thought-provoking conversations, follow other Independent readers and see their replies