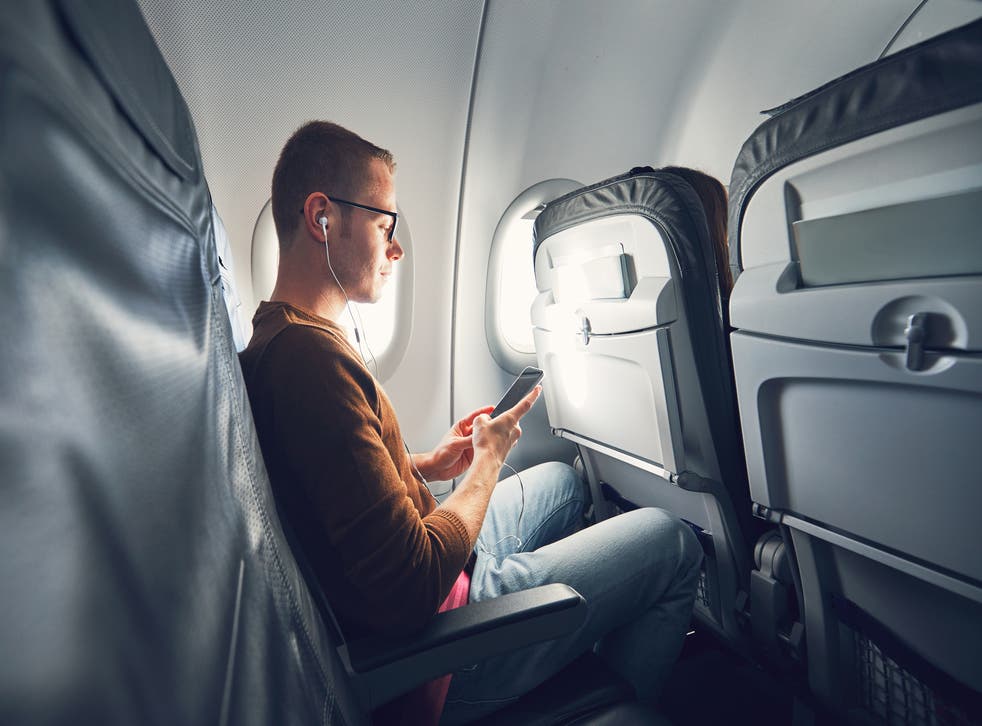 Leaving middle seats empty on plane reduces risk of Covid infection, says study
Risk of infection could be reduced by up to 57 per cent
Leaving the middle seat free on a plane could reduce a passenger's risk of Covid infection, according to a new study.
The US Centers for Disease Protection and Control (CDC) research found that the risk of a passenger becoming infected on a plane was reduced by between 23 and 57 per cent if the middle seat was kept free.
The practice of blocking out the middle seat on aircraft was mooted as a possible social distancing solution early on in the Covid pandemic, although in reality few airlines actually implemented it long term.
In the US, currently only Delta blocks the middle seat, but is dropping the policy from 30 April.
To estimate how far particles could travel onboard a plane, researchers at the CDC and Kansas State University used mannequins that emitted aerosol in airline cabin mock-ups.
However, the findings were based on a previous study done in 2017, so did not consider the use of face masks.
"These data suggest that increasing physical distance between passengers and lowering passenger density could help reduce potential COVID-19 exposures during air travel," said the report.
"Physical distancing of airplane passengers, including through policies such as middle seat vacancy, could provide additional reductions in SARS-CoV-2 exposure risk."
Thanks to advanced filtration systems, air travel is "relatively safe" when it comes to the spread of coronavirus, according to an expert from the World Health Organisation (WHO).
"Given the excellent ventilation system on modern commercial aircraft and that the main method of transmission [of respiratory infections] is by direct contact and/or airborne droplet, most risk is isolated to those passengers sitting in the same row or that behind or in front of someone sick," Dr David E Farnie, medical director of Global Response Centre for MedAire Worldwide, told The Independent.
It's been mandatory to wear a face covering on public transport, including flights, in the UK since June 2020.
Join our new commenting forum
Join thought-provoking conversations, follow other Independent readers and see their replies