Child stopped from boarding flight at last minute after testing positive for coronavirus
Quick intervention helped 'prevent a super spreader event,' say local police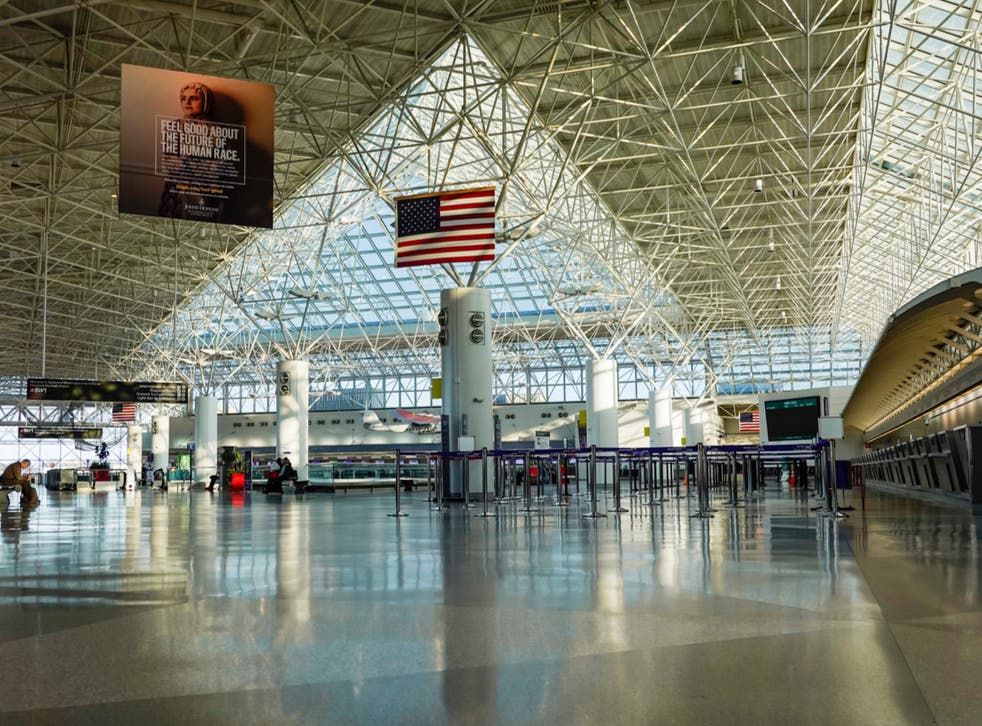 A child was stopped from boarding a flight in the US at the last minute after heath officials discovered he had tested positive for coronavirus.
The nine-year-old and his mother were at Baltimore/Washington International Thurgood Marshall Airport in Maryland, preparing to take a flight to Puerto Rico on 24 November, when they were tracked down by local law enforcement.
It is thought the child's mother was unaware he had tested positive for Covid-19.
The quick action of a local county health department stopped the pair from potentially spreading the virus further, reports Fox News.
The department contacted the Maryland State Police, who helped track down mother and son at the airport.
"At 3pm, they were going to potentially board a plane... that was set to depart at 4.15pm," said Sgt. Travis Nelson.
"So, we contacted the state law enforcement agency that is at BWI Airport and that aid gave them the names of the individuals and what flight they may be trying to get onto."
He added that the fast action potentially avoided a "super spreader event".
"It was a win in terms of how quickly we could get that type of message and that material in the hands of somebody on the street to prevent a super spreader event from occurring," he said, "The coordinated effort of all the agencies that allowed that to occur and keep the positive child from boarding a plane to Puerto Rico and potentially exposing everybody."
The two passengers were located within 45 minutes of the health department making the call.
The child was issued with a legal self-isolation order, while the mother received a legal quarantine order; both complied with instructions and returned home.
It follows the news that a passenger who had tested negative for coronavirus before a flight went on to infect four others during the journey, according to a medical report published in November.
A total of seven passengers sitting in relatively close proximity to one another ultimately tested positive for Covid-19 following the flight, states the report from New Zealand's Institute of Environmental Science and Research.
The passengers had travelled from different parts of the world to converge on the flight departing from Dubai in the UAE on 29 September.
Register for free to continue reading
Registration is a free and easy way to support our truly independent journalism
By registering, you will also enjoy limited access to Premium articles, exclusive newsletters, commenting, and virtual events with our leading journalists
Already have an account? sign in
Register for free to continue reading
Registration is a free and easy way to support our truly independent journalism
By registering, you will also enjoy limited access to Premium articles, exclusive newsletters, commenting, and virtual events with our leading journalists
Already have an account? sign in
Join our new commenting forum
Join thought-provoking conversations, follow other Independent readers and see their replies