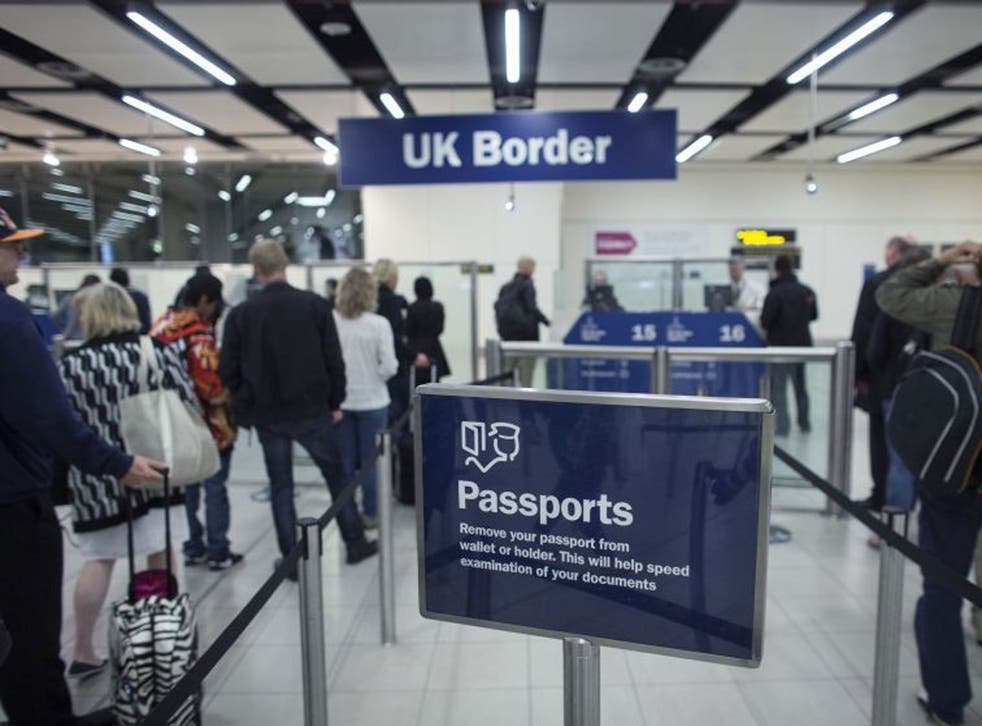 Covid travel fines: How much can you be charged for not declaring you've been to a red list country?
As the hotel quarantine scheme gets underway, we look at the penalties for failing to follow the rules
New travel restrictions came into force on 15 February, requiring travellers returning from high-risk, "red-list" countries to quarantine for 10 days at a hotel.
For those in Scotland the rules are even tighter – all international travellers, regardless of their origin destination, must enter managed quarantine.
But what are the fines for breaking the new rules, and for what reasons can travel legally take place?
Can I currently travel abroad or within the UK legally?
All recreational or leisure travel, both international and domestic, is currently illegal – meaning no holidays allowed. However, Brits are still permitted to travel for "essential" reasons.
In the UK the list of reasons you can legally leave your home and local area include, but are not limited to: work, where you cannot reasonably work from home; accessing education and for caring responsibilities; visiting those in your support bubble or your childcare bubble for childcare; visiting hospital, GP and other medical appointments or visits where you have had an accident or are concerned about your health; buying goods or services that you need, but this should be within your local area wherever possible; outdoor exercise; and attending the care and exercise of an animal, or veterinary services.
You can only travel internationally where you first have a legally permitted reason to leave home. The legally permitted "essential" reasons to leave home for international travel are: work; volunteering; education and childcare; compassionate visits (to visit someone who is dying or someone in a care home); medical care; communal worship and life events (to attend or visit a place of worship for communal worship, to attend a funeral or event related to a death, to visit a burial ground or a remembrance garden, or to attend a wedding ceremony); and to fulfil legal obligations, or to carry out activities related to buying, selling, letting or renting a residential property.
What are the rules if I return from a non-red list country?
If you're returning to Scotland, the rules are the same regardless (see below). If you're returning to elsewhere in the UK, you must fill in a passenger locator form, present a negative Covid test taken within three days of departure for the UK and self-isolate at home for 10 days upon your return. Arrivals must also book a travel test package costing £210 and take two further Covid tests on day two and day eight of self-isolation.
Dominic Raab clashes with 'cyncial' Kate Garraway over quarantine 'chaos'
What are the rules if I return from a red list country?
If you've been in one of the "red-list" countries in the 10 days prior to returning to the UK, you must fill in a passenger locator form, present a negative Covid test taken within three days of departure, and book and pay for a 10-day hotel quarantine package. The price of £1,750 for an individual traveller (£650 for a second adult and £325 per child aged 5-12) covers 11 nights' accommodation, three meals a day, security, transfers from the airport and the two further Covid tests. Those arriving from red list countries must fly into one of five approved airports: Heathrow, Gatwick, London City, Birmingham, or the private aviation airfield at Farnborough in Hampshire.
Only British and Irish citizens, as well as third-country nationals with residential rights in the UK, can currently enter the country.
What are the fines if I break these rules?
Providing false or deliberately misleading information when filling out a passenger locator form is an offence punishable by imprisonment. You could be fined up to £10,000, imprisoned for up to 10 years or both if you do not provide accurate details about the countries you have visited in the 10 days before you arrived in the UK. If you break the quarantine rules, you may face a penalty of up to £10,000.
Several people have already been fined £10,000 for failing to declare they had travelled to the UK from a "red list" country, according to police.
In the first instance, four passengers arrived at Birmingham airport on 15 February and were not allowed to leave.
Chris Todd, temporary assistant chief constable at West Midlands Police, told a meeting held by the force's strategic policing and crime board: "By midday yesterday [Monday], on the first day of implementation, we have received six passengers who had declared travelling from a red list country, who were taken to the quarantine hotel.
"We also had four passengers who were identified as having travelled from a red list country, that hadn't declared it. So there are some people who have attempted to hide their routes but that's not worked out.
"They were identified and received £10,000 fines as a result."
Following that incident, a man and a woman have also been issued with fines for failing to quarantine after returning from Dubai.
Merseyside Police said fixed penalty notices for failing to comply with travel regulations were issued to two people from the Wirral after they avoided a direct flight back from the country, which is currently on the red list, to one of the specified ports of entry required for quarantine.
A force spokesman said they received a report on 23 February that a man and woman had failed to quarantine after returning from Dubai.
Following an investigation, both were issued with a £10,000 fine and transported to a designated quarantine hotel.
What are the fines if I try to travel without a legal reason?
By law, you must not leave or be outside of your home except where you have a "reasonable excuse". The police can take action against you if you leave home without a "reasonable excuse", and issue you with a fine (Fixed Penalty Notice).
You can be given a Fixed Penalty Notice of £200 for the first offence, doubling for further offences up to a maximum of £6,400.
Join our new commenting forum
Join thought-provoking conversations, follow other Independent readers and see their replies