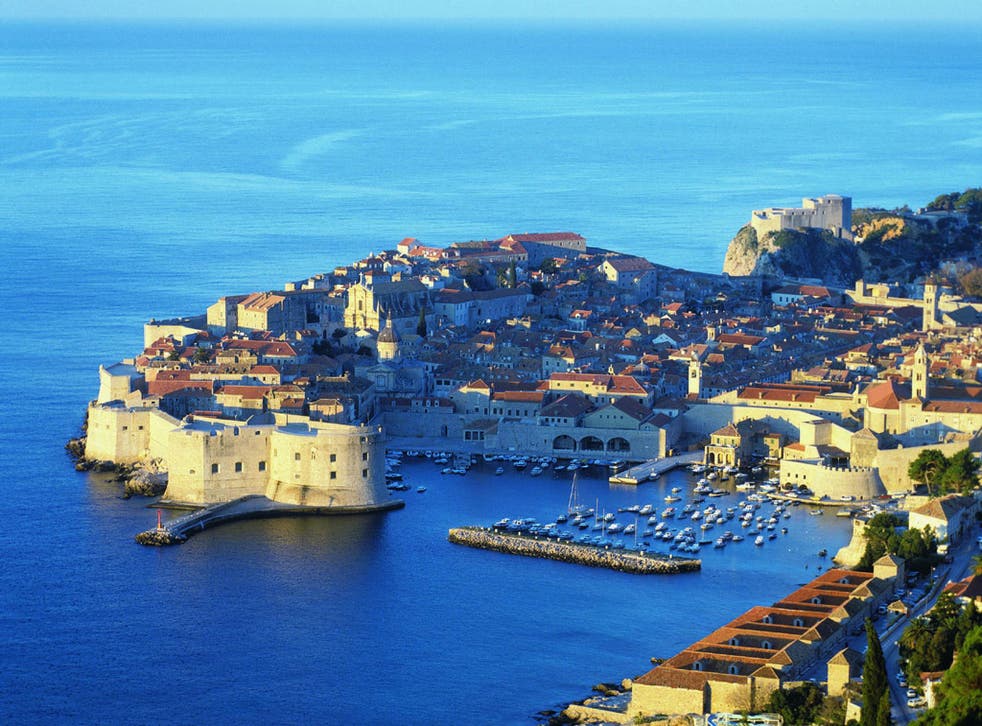 Croatia could be next holiday destination to be knocked off quarantine-exempt list
Cases have reached 29.3 per 100,000 in the last two weeks
As prospective holidaymakers scour for potential destinations from an ever-diminishing pool of candidates, Croatia could be the next victim to drop off the UK's quarantine-exempt list.
Since 8 June, the government has imposed a blanket two-week self-isolation period on all inbound arrivals, with the exception of those entering the UK from countries deemed "low risk".
However, this list is subject to last-minute changes – most recently, France, the Netherlands and Malta were all removed with just 48 hours' notice, leading thousands of travellers to try to race home to beat the 4am deadline on Saturday 15 August.
Croatia, a popular destination for sun-seeking Brits, could be the next in line for the chop based on data from the European Centre for Disease Prevention and Control (ECDC).
The Joint Biosecurity Centre, set up to coordinate the government's response to the pandemic, is using the ECDC's reported number of cases per 100,000 residents as a key factor in deciding which countries are on or off the quarantine-exemption list.
Once the number goes above 20 in the previous seven days, a country is at risk of getting the boot, according to Paul Charles, the chief executive of the PC Agency travel consultancy.
After a spike in cases – 151 confirmed in 24 hours – Croatia's infection rate has jumped up to 21.5 in the last seven days, and 29.3 in the last two weeks. For comparison, the UK's infection rate was 18.6 in the last fortnight.
Charles said Croatia is "not looking too healthy" and that it's the only country "really at risk" of having quarantine measures reimposed this week.
The Government has refused to deny that tourists returning from Croatia could face quarantine measures after the increase in the number of coronavirus cases.
A No 10 spokesman told PA that the Government "continue to keep these rules under review" and that "protecting public health" remains the main priority.
They also defended the short notice of rule changes, saying: "We've always said that protecting public health remains our top priority, which is why it is important that, when we make changes to the exemptions list, we do so in a swift way."
There are currently around 20,000 British holidaymakers in Croatia, according to travel industry experts.
If the country was removed from the exemption list, it's also likely it would be taken off the Foreign Office list of destinations exempt from its blanket advisory against all non-essential international travel.
Edgy Architecture: Building in the most impossible places

Show all 11
This wouldn't make travelling to Croatia illegal as such, but it would invalidate most normal travel insurance policies.
If the Foreign Office advice changes, tour operators will most likely cancel package holidays to Croatia. However, those who've booked flights and accommodation separately may find it more difficult to cancel and get a refund.
The news comes as calls grow louder from the travel industry for the government to swap its blanket quarantine policy for a more nuanced approach.
Campaigners are urging the government to adopt an approach similar to that of Iceland, which is letting visitors cut down their time in quarantine by taking two Covid-19 tests on arrival.
Join our new commenting forum
Join thought-provoking conversations, follow other Independent readers and see their replies