The Independent's journalism is supported by our readers. When you purchase through links on our site, we may earn commission.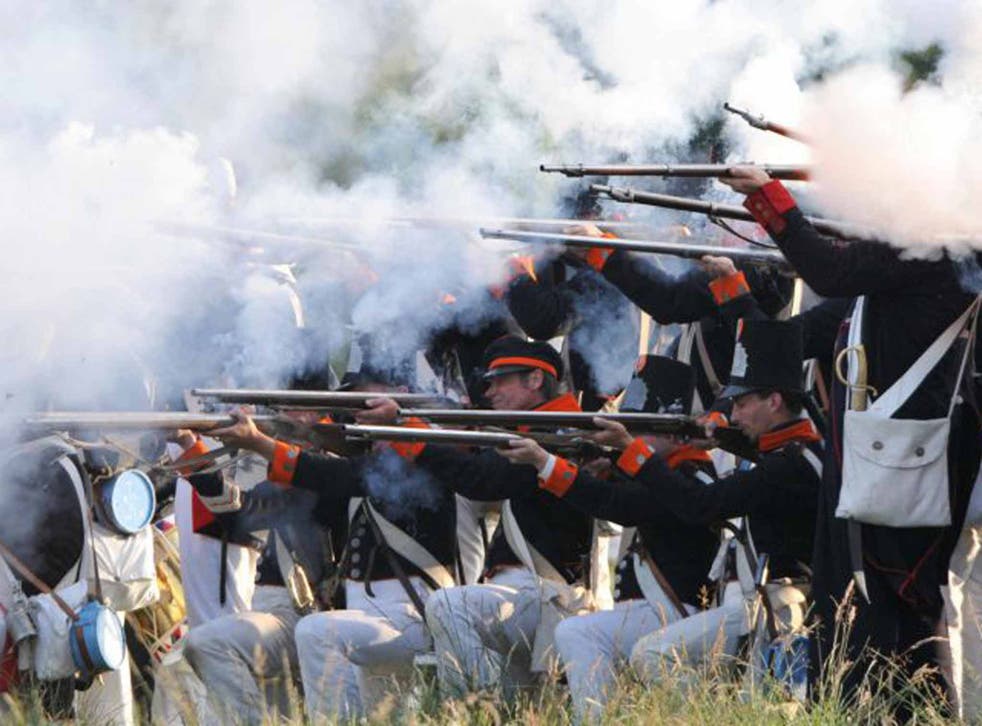 Cultural holidays 2015: Battlefield tourism, the Crusader brotherhood, and the capitals of culture
There's more to Pilsen than beer and more to Belgium than battles, though maybe not when there's a centenary and a bicentenary
Two cities will wear the crown of European Capital of Culture in 2015, focusing rare attention on one corner of the Czech Republic (czechtourism.com). Pilsen has long lived in the shadow of Prague, sitting 55 miles south-west of the Czech capital – but it will be an engaging alternative to its big brother over the coming year, as a programme of film, theatre and music (plzen2015.cz) tries to prove that there is more to the city than its potent beer.
The Festival of Light (20-21 February) should be a keynote event – a feast of illumination in eight locations, and along the River Radbuza. A three-night stay in February at the four-star Angelo Hotel Pilsen costs from £198 per person, including breakfast and flights to Prague, with Expedia (020 3564 0868; expedia.co.uk).
Pilsen's colleague on the cultural podium will also be attempting to stand out against its capital, this time in Belgium (visitbelgium.com). Mons (mons2015.eu) is 40 miles south-west of Brussels, but will challenge its rival, Brussels, for visitors – and may do so successfully via exhibitions such as Van Gogh au Borinage, which will examine the formative period (1878-1880), when the Dutch genius lived in the region and switched from preaching to art, as part of commemorations of the 125th anniversary of his death (vangogheurope.eu). The showcase will run from 25 January to 17 May at Beaux Arts Mons (00 32 65 405 312; bam.mons.be; €15). A three-night stay in April at the four-star Hotel Mercure Mons costs from £176 per person, including return Eurostar tickets to Brussels, through lastminute.com (0800 083 4000).
Chic new hotels for 2015

Show all 5
Mons is also a gateway to the site of the Battle of Waterloo – that grand tussle at the end of the Napoleonic Wars (18 June 1815) which will be the cause of bicentennial fuss this summer. The Cultural Experience (0345 475 1815; theculturalexperience.com) will lead an eight-day 200th Anniversary Waterloo Campaign Tour (15-22 June) which will visit the battlefield – in the company of Napoleonic historian and author David Buttery – to watch the elaborate military reenactments that will be a prime part of the extravaganza. Prices start at £1,995 per person, including half-board and travel to and from London.
Battlefield tourism will be a recurring theme in 2015 as the centenary of the First World War moves on to the dark days of 1915. However, if you want to look at this bleak period without wandering through Flanders fields, you can do so from the deck of a cruise ship. The Luxury Cruise Company (020 7838 5991; theluxurycruisecompany.com) is offering a nine-night voyage (18-27 April, aboard Azamara Journey which will visit the sites of the desperate bloodshed on the Gallipoli peninsula in western Turkey. The ship will also call at the ancient cities of Ephesus and Troy en route between Athens and Istanbul. Prices from £4,199 per person, all-inclusive (without flights).
For another take on the past – and an opportunity to see the side of Poland (poland.travel) that exists beyond the busy cobblestones of Krakow – a new tour operated by Kirker Holidays (020 7593 1899; kirkerholidays.com) may also be worth considering. "Poland and the History of the Teutonic Knights" will be a nine-night odyssey that charts the rich tale of this eastern European Crusader brotherhood, which was established in the 12th century. The route will take in medieval fortresses and less-visited Polish cities such as Gdansk and Torun – and will also dip into one of Europe's last "hidden" areas, the Russian coastal exclave of Kaliningrad. Departures are scheduled for 29 May and 19 September. Prices start from £2,480 per person, including flights to Warsaw, most meals and Russian visas.
Register for free to continue reading
Registration is a free and easy way to support our truly independent journalism
By registering, you will also enjoy limited access to Premium articles, exclusive newsletters, commenting, and virtual events with our leading journalists
Already have an account? sign in
Register for free to continue reading
Registration is a free and easy way to support our truly independent journalism
By registering, you will also enjoy limited access to Premium articles, exclusive newsletters, commenting, and virtual events with our leading journalists
Already have an account? sign in
Join our new commenting forum
Join thought-provoking conversations, follow other Independent readers and see their replies