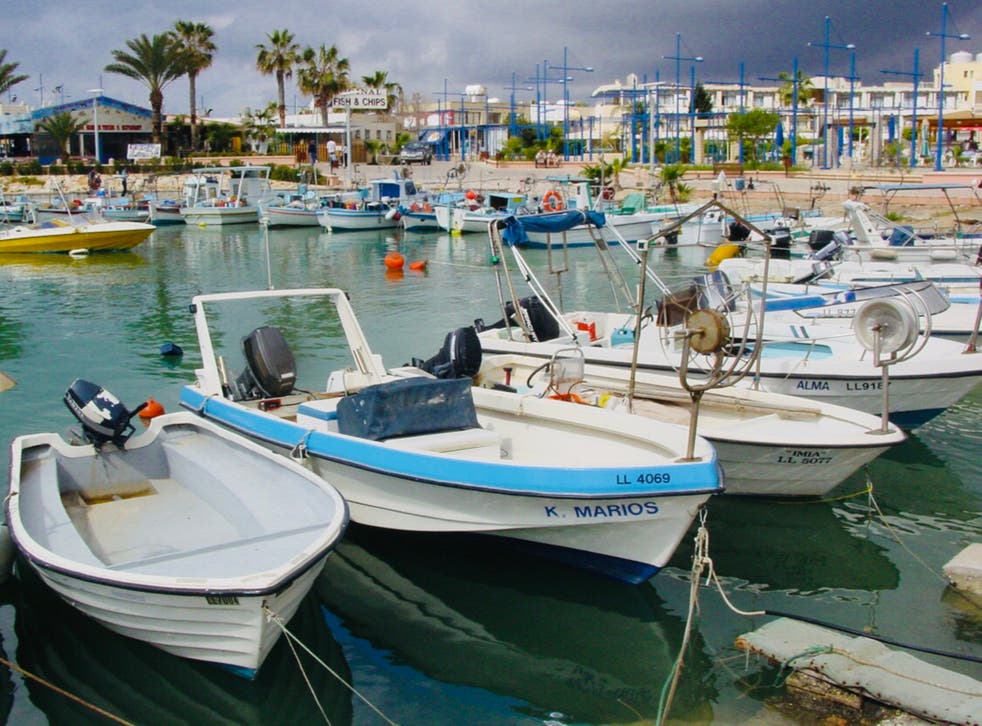 'End travel ban earlier,' demands Labour MP as Cyprus opens fast track for vaccinated Britons
At present the government has banned all holidays from the UK before 17 May at the earliest
As Cyprus becomes the first Mediterranean nation to confirm it will welcome British holidaymakers who have been vaccinated against coronavirus, a senior Labour MP has demanded that the government opens up international travel before its earliest planned date of 17 May.
Ben Bradshaw, a former cabinet minister and current member of the Transport Select Committee, said: "The great news that Cyprus will welcome vaccinated Brits from 1 May means the UK government must end its flawed ban on people leaving the country before the current 17 May date.
"Give our vital travel sector a desperately needed boost."
Mr Bradshaw is MP for Exeter, the former home of Flybe – the regional airline that collapsed a year ago today, with the loss of 2,400 jobs.
The island's deputy tourism minister, Savvas Perdios, told the Cyprus News Agency: "We shall facilitate the arrival in Cyprus of those British nationals who have been inoculated with vaccines approved by the European Medicines Agency."
The regulator has authorised the two vaccines currently used in the UK, from Oxford/AstraZeneca and Pfizer.
Mr Perdios said British tourists who have completed a course "can come here without needing a negative test and without needing to quarantine".
While the European Union is working on a "digital green pass" to open up borders, Cyprus and other EU countries are moving ahead independently.
Estonia, Poland and Romania have already removed most or all of the entry restrictions for people who have completed a course of vaccinations. 
Almost one-third of the UK population have had at least one jab, with 32 million adults expected to have had both doses by mid-July. 
The whole adult population is expected to have been offered at least one vaccinations by the end of July.
At present all holidays within and beyond the UK are banned. The government says international travel will not be permitted before 17 May.
Cyprus currently has extremely tight restrictions on the few people – mainly its citizens – legally able to travel from Britain to the island. They must take a test before departure, another on arrival and undergo at least 10 days in quarantine.
The government in Cyprus has already indicated it will loosen restrictions for British holidaymakers from April, requiring only a PCR test in the 72 hours before arrival on the island.
That was the requirement for UK visitors to Cyprus last year, but it is an onerous and expensive obligation. 
With inoculated holidaymakers deemed to present a lower risk to the local population, British visitors who have been vaccinated are likely to be particularly attractive to Mediterranean nations that are heavily dependent on tourism.
The Independent is seeking clarity on the proof required of vaccinated visitors.
Since November the UK government has promised to work towards some kind of globally accepted certification, but there no sign of any imminent agreement.
On the travel ban, it says: "The government will determine when international travel should resume, which will be no earlier than 17 May."
Join our new commenting forum
Join thought-provoking conversations, follow other Independent readers and see their replies