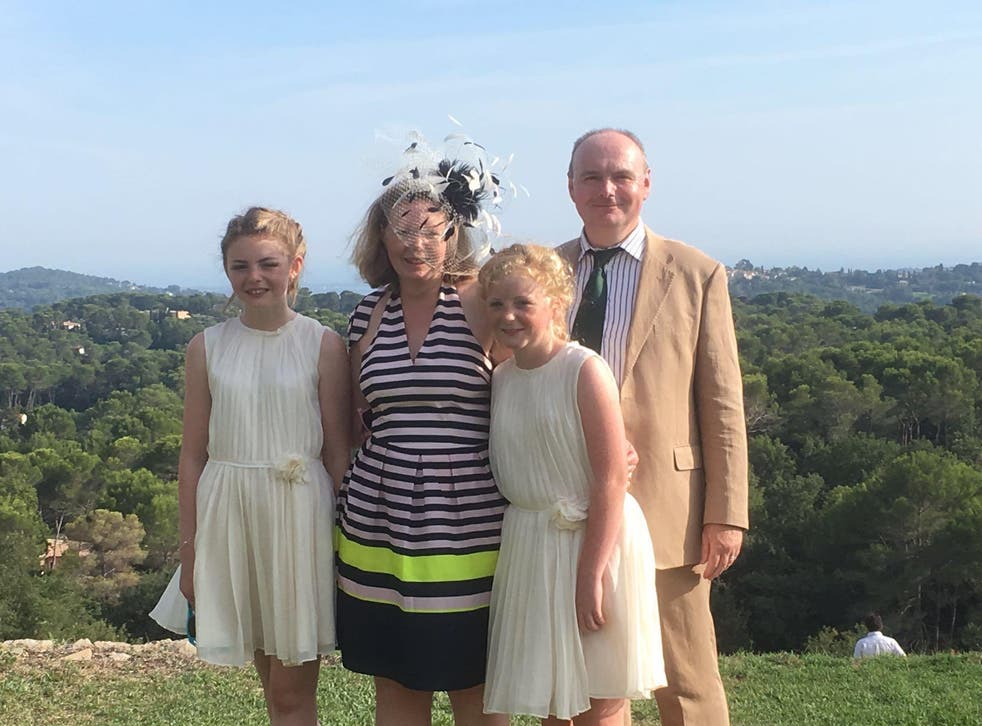 Father banned from flight despite having a valid passport — then British Airways says it's all his fault
Airline staff twice cited rules that simply don't exist
Simon Calder
Travel Correspondent
Monday 07 November 2016 12:22 Comments
British Airways wrongly barred a passenger from a family flight to the Mediterranean — then compounded the error by blaming him for failing to carry "correct documentation", even though he had a perfectly valid passport.
Toby Keen, 48, had booked his family on a BA flight from Heathrow to Nice for a wedding in the south of France over the August bank holiday weekend.
From the family home in Oxfordshire, they successfully checked in online for the flight and made their way to Heathrow Terminal 5. But at the Bag Drop desk, the check-in agent said he could not fly because his passport had slightly less than three months to run.
Mr Keen said: "This was a complete shock. When I challenged the agent, he blamed French immigration and said that BA would be fined £25,000 if he let me fly.
"I was left with no option but to let my family continue on and I would have to sort out the mess." He said his wife and 14- and 12-year-old daughters were "considerably traumatised" by the incident: "My sister, who was in the wider travelling party, said they looked devastated while waiting for the plane. That angers me more than anything else."
Mr Keen called the Passport Office advice line from Heathrow. Staff said nothing could be done for three days because of the bank holiday weekend. He decided to take a chance and went to the main office in central London.
"After about 30 minutes of negotiation on the door, I managed to get an appointment and had a new passport by 3.15pm the same day.
"The main sticking point was that the staff said my passport was fully valid for France so what was the issue?"
While Mr Keen was waiting for the new passport, he called British Airways to re-book and was told that he had been recorded as a "no-show" on his original flight and would need to pay £600 to fly on an early-evening flight. He chose a later departure, which cost £210.
The holiday was further disrupted by the need for Mrs Keen to make an extra trip from the villa where they were staying to Nice in order to add her husband to the car-rental agreement.
After the trip, Mr Keen contacted British Airways' Customer Relations team. He was told that the his case had been reviewed and he was to blame: "Carrying the correct documentation to travel is the passenger's responsibility."
BA's response went into great detail to justify the decision to deny him boarding, saying:
"As the passport you attempted to travel with was the old style, it must be valid for three months beyond the period of intended stay.
"When travelling with the new biometric passport, it must only be valid on arrival. As you travelled with the old style passport and it wasn't valid for three months after your stay in Nice, we're unable to accept your claim for expenses.
"Sorry if you weren't aware of this."
These assertions are false. Ever since the UK joined the EU, British passports can be used for travel up to and including the expiry date.
A spokesperson for British Airways said: "This appears to have been a one-off mistake made by a member of staff and then accidentally and wrongly reiterated.
"There is nothing to suggest that anyone else has received such communication."
BA added: "We are in touch to apologise and resolve the situation." Yet Mr Keen told The Independent that the only contact he had received from the airline since the mistake was admitted was an automated invitation to comment on his Customer Relations experience, saying: "We would like to know your views on your experience with our Customer Relations team and how that made you feel."
Mr Keen said: "I'm disappointed that a company that I used when I could and would champion to others, felt it was OK to treat their customers with such disregard.
"With their negative response to my complaint landing the blame at my door again I lost all respect for them - acknowledging a mistake at bag drop and even a modicum of compensation and my faith would have been at least partially restored, but no.
"What a shame for our supposed flag carrier."
Last winter, British Airways wrongly denied boarding to a family heading for the Salzburg Christmas Market, citing "new rules" to control the flow of migrants — and claiming that the Foreign Office was publishing incorrect information online. BA later acknowledged its mistake, and told The Independent: "We are currently investigating this case to ensure that it does not happen again."
Click here to view our latest travel offers with Independent Holidays
Register for free to continue reading
Registration is a free and easy way to support our truly independent journalism
By registering, you will also enjoy limited access to Premium articles, exclusive newsletters, commenting, and virtual events with our leading journalists
Already have an account? sign in
Join our new commenting forum
Join thought-provoking conversations, follow other Independent readers and see their replies