Delta Air Lines bans certain type of mask
Masks with valves could do more harm than good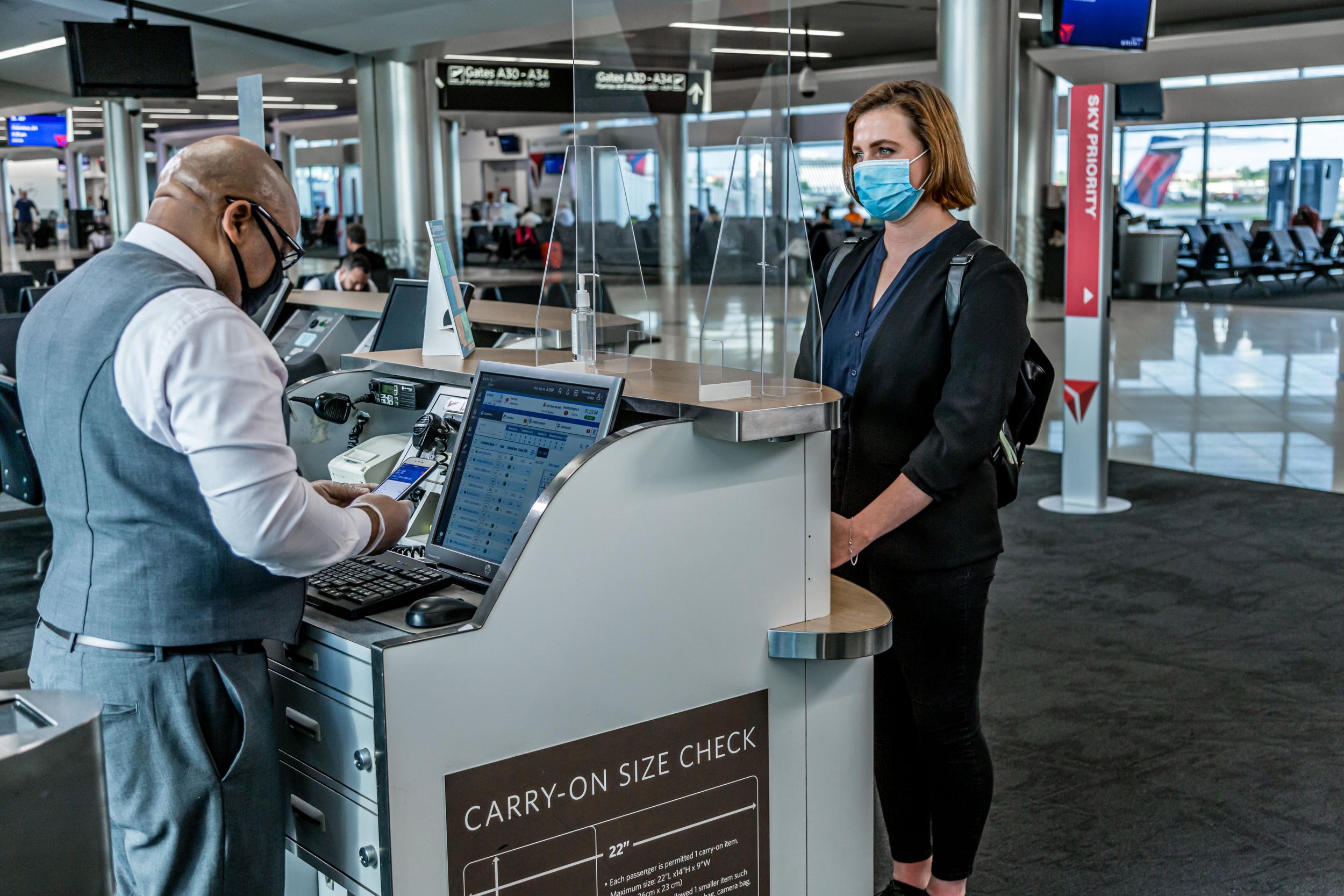 US airline Delta has upgraded its policy on face coverings to ban a particular type of mask.
The carrier requires passengers to wear face coverings at all times: at check-in, in Delta Sky Clubs, at the gate, on the jet bridge and on the aircraft, barring during meal service.
However, it has updated its guidance to prohibit masks with a valve.
"Any mask with an exhaust valve is not approved as an acceptable face mask for customers traveling on any Delta operated flight," says the policy.
This is because masks with a valve are designed to protect the wearer, not other people, as they filter what is being breathed in rather than out. They're most commonly used in construction work or during wildfire season.
Many people bought such masks during the pandemic as they confused them with the N95 medical mask, known to be extremely effective. However, the non-medical variant has an exhaust valve on the front.
As early as May, the San Francisco Department of Public Health highlighted the issue, tweeting that masks "with the valves or openings on the front are NOT safe, and may actually propel your germs further."
It referenced the city's public health order, which stated: "Valves of that type permit droplet release from the mask, putting others at risk."
"The virus can be transmitted through the valves, which offer no filtration at all," Dr Ali Raja, executive vice chair of the department of emergency medicine at Massachusetts General Hospital and an associate professor at Harvard Medical School, told Healthline.
"Any mask with a one-way valve is only going to protect the person wearing it. It won't protect anyone around that person from potential exposure to virus particles they exhale."
Delta has already temporarily banned more than 100 people for refusing to wear a mask, with CEO Ed Bastian stating: "If you board the plane and you insist on not wearing your mask, we will insist that you don't fly Delta into the future."
The only people who are exempt are those with a relevant medical condition, something that must be established prior to the flight during a pre-boarding process that can take up to an hour.
Join our commenting forum
Join thought-provoking conversations, follow other Independent readers and see their replies