Delta passenger receives Grindr message from pilot mid-flight
The tweet has been liked almost 220,000 times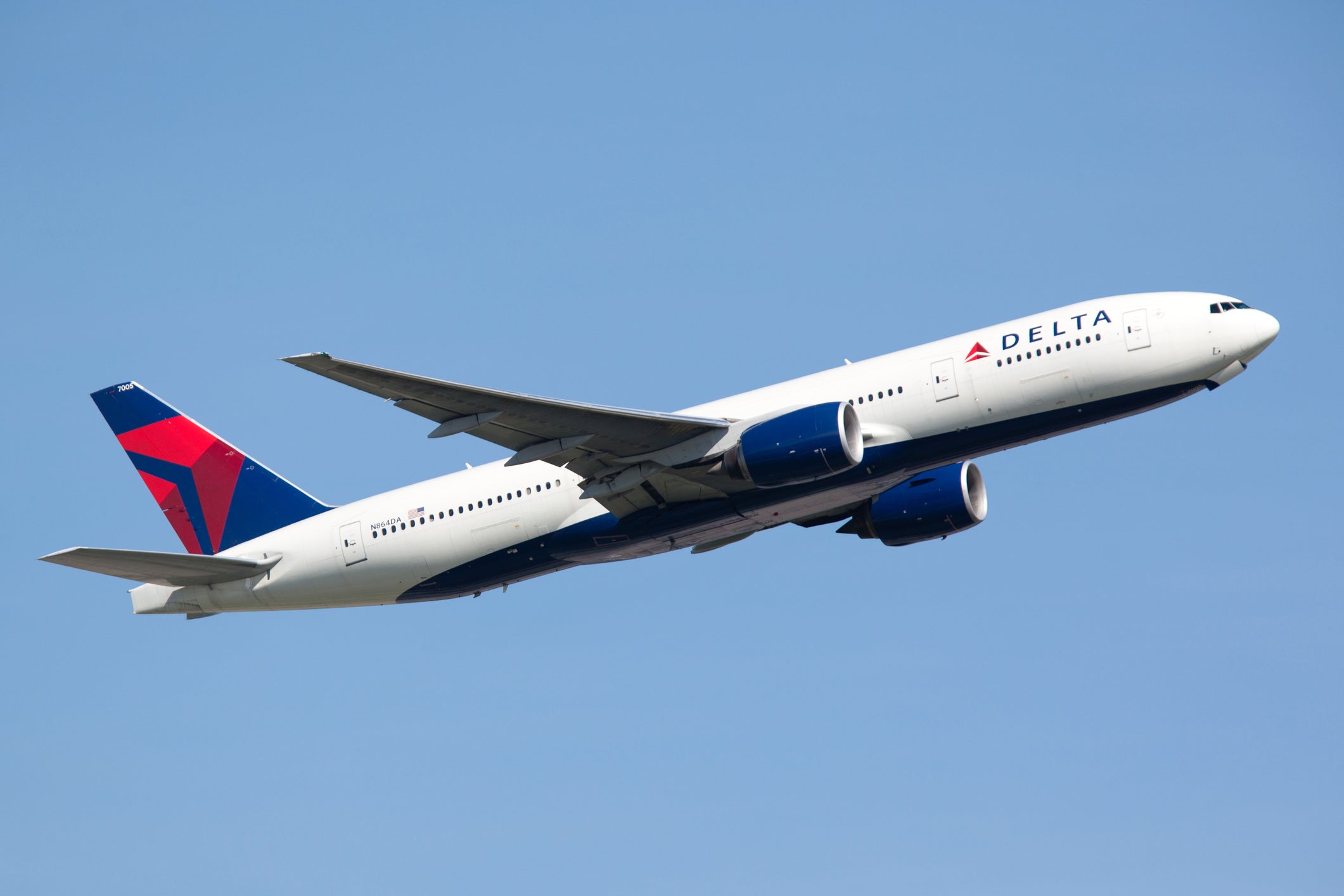 A Delta passenger has said that a pilot used Grindr to hit on him during a flight.
JP Thorn, 27, switched his phone on after landing and was surprised to receive a message from the pilot via the dating app.
"I see you're on my flight. Enjoy the ride to Chicago," the message read. It had been sent 30 minutes before landing, according to Thorn, who was flying from Saint Paul in Minnesota to Chicago.
"My reaction was I knew I needed to get off this plane as fast as I can," Thorn told the NY Post. "I've had some weird experiences with proximity stuff on Grindr."
Thorn said that the app showed that the man was 90 feet away from him. As his profile picture was a picture of the sky taken from the cockpit, he deduced that the man was one of the crew.
"My deductive reasoning led me to believe that he was the pilot," Thorn said. "I messaged him back and he told me that he was one of the pilots."
"He asked me about our flight, how it was on the way, and [the conversation] was really standard," he added. "I said there was no turbulence, then he made a joke about turbulence."
Thorn took a screenshot of the message and uploaded it to Twitter, where it has been liked almost 220,000 times. When asked by followers whether he met the pilot, Thorn replied that he "ran off" the flight immediately.
In September, Tinder revealed that pilots were one of the most right-swiped professions on the app.
The Independent has contacted Delta for a response.
Join our commenting forum
Join thought-provoking conversations, follow other Independent readers and see their replies