Disabled child with First Class ticket denied access to coach because wheelchair space doesn't exist
The passengers were travelling to London to present a petition to Downing Street regarding transportation for disabled youngsters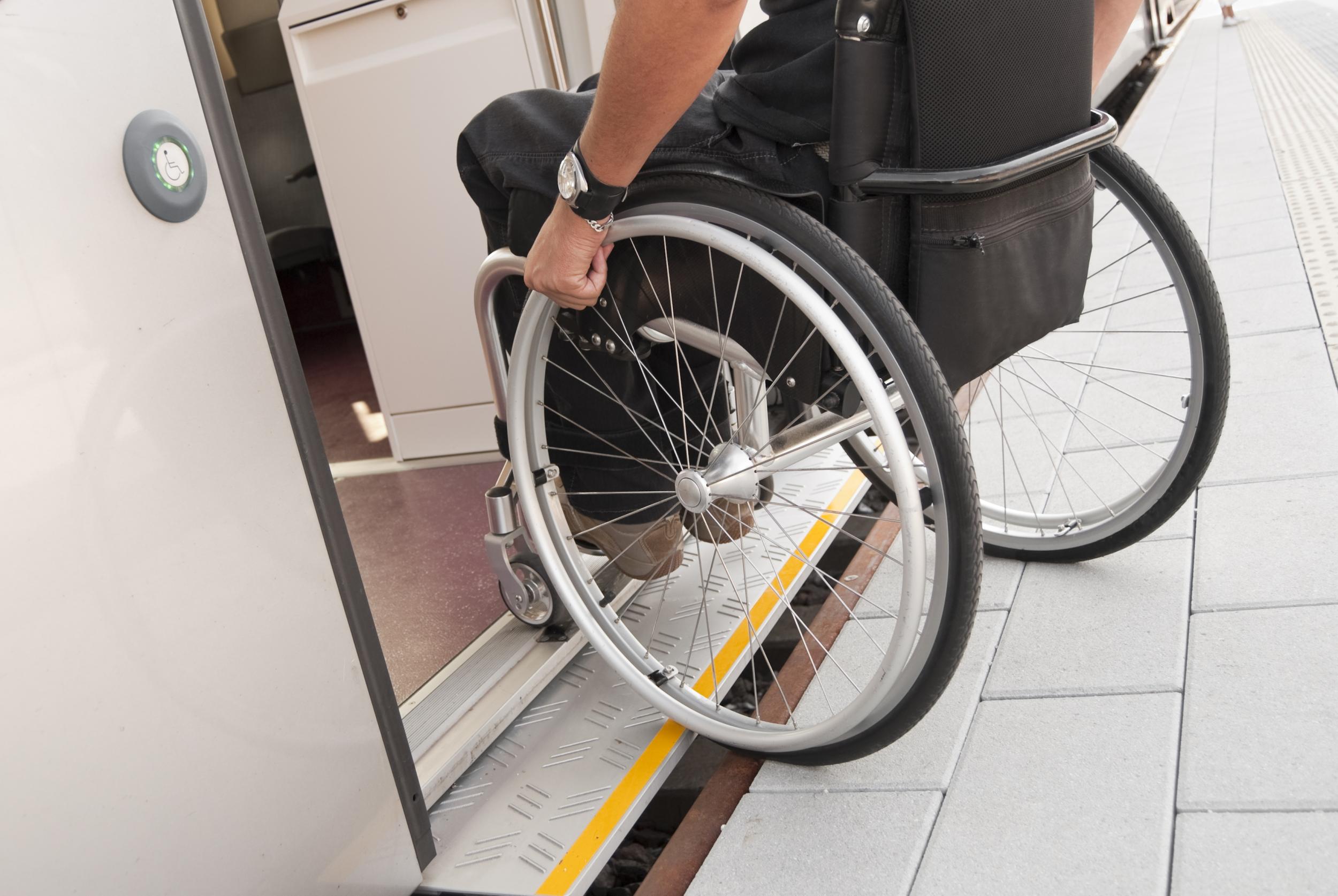 First Class ticket holders travelling by London Northwestern Railway yesterday were unable to travel in their designated class because space for wheelchairs did not exist in First Class.
The woman and her daughter, who uses a wheelchair, were directed to the only wheelchair spaces available on the train, which were in Standard Class next to the toilet and segregated from other passengers.
The passengers were travelling to London to present a petition to Downing Street on behalf of the charity Contact Families which calls on the government to close the loophole in school transport law for disabled youngsters.
The unhappy parent tweeted: "Why should the only choice disabled [people] have when travelling by train be to sit by the toilet? 2018 not 1918."
A document published on London Northwestern Railway's website, entitled Making Rail Accessible: Helping Older and Disabled Passengers, makes reference to the Disabled Persons Railcard, stating: "Your Railcard allows you, and an adult companion travelling with you, to obtain a 1/3 discount off most Standard and First Class fares throughout Great Britain."
The Independent reached out to London Northwestern Railways for comment and asked why wheelchair users were being sold First Class tickets if space for wheelchair users was unavailable in this class.
A spokesperson for the rail operator said: "Not all trains (including some of ours) can accommodate wheelchairs in the First Class compartment due to space restrictions.
"Concerning the positioning of the wheelchair space, this is not segregated from other passengers. It is in one of the two middle coaches of a set of four. The carriages are open and there are more seats adjacent to the wheelchair space for companions.
"I understand that the passengers concerned bought their tickets from a third party website. While we explain on our websites that wheelchairs cannot be accommodated in First Class we are looking to make this clearer and working with industry partners regarding other booking sites.
"All our trains fully meet PRM [People with Reduced Mobility] standards."
Other commenters shared their experiences of travelling by London Northwestern Railway whilst disabled.
"I really hate the fact that the disabled spaces are next to the toilet on this service. It always stinks, it's not hygienic, often those of us with disabilities have compromised immune systems and it's just not [a] nice way to travel."
Another passenger added: "I was just thinking this the other day when I used the toilet on a @LNRailway service and had to lean over a man in a wheelchair to press the button to open it, and at least three other people had also had to do the same. Felt awful. Something needs to change ASAP."
Join our commenting forum
Join thought-provoking conversations, follow other Independent readers and see their replies