The Independent's journalism is supported by our readers. When you purchase through links on our site, we may earn commission.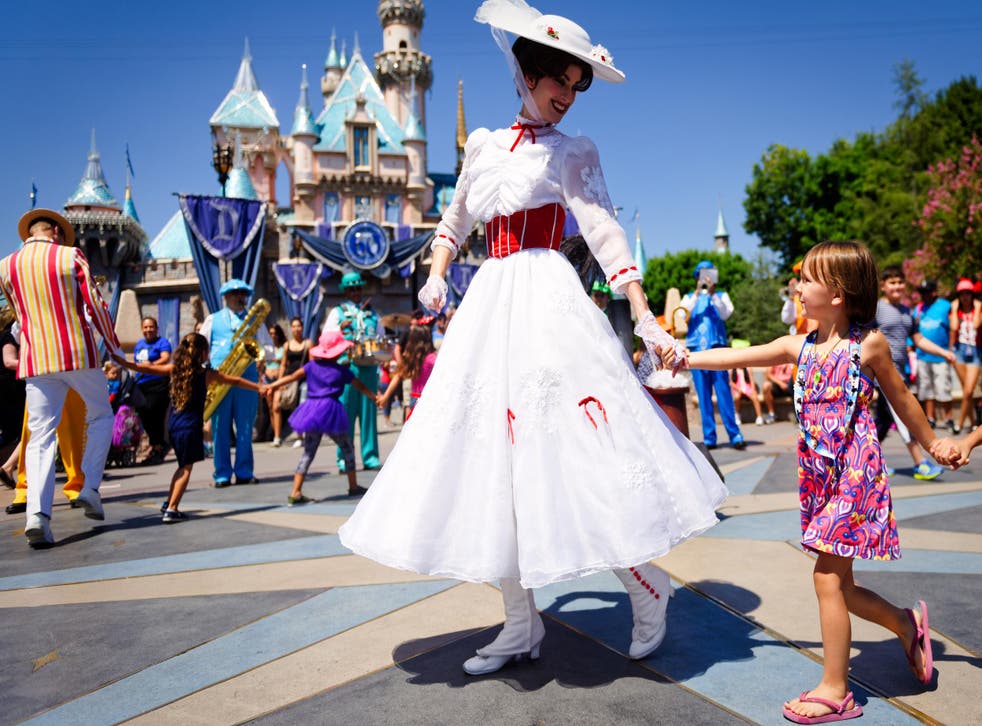 Disneyland has hottest day on record as temperatures hit 45C
The extreme heat meant the closure of some rides, but reduced queuing times for visitors who endured the high temperatures
Temperatures at California's Disneyland hit a whopping 114F (45C) on Friday, the hottest day ever recorded at the popular family attraction.
The sweltering conditions intensified a difficult day, which also saw Disney Parks' apps and websites crash, resulting in minimal information about wait times, no mobile ordering and restrictions on Fastpass and Maxpass.
A number of outdoor attractions were closed due to the heat, including Big Thunder Mountain Railroad, according to Theme Park Insider.
MiceChat, a unofficial Disney information website, added to this list, claiming that "at one point or another" all the following attractions were down: Golden Zephyr, Splash Mountain, Matterhorn, Pinocchio's Daring Journey, The Little Mermaid, Incredicoaster, Midway Mania, Roger Rabbit and the Disneyland Railroad.
Staff handed out cards reminding guests to stay hydrated and first aiders were on hand for those struggling with the extreme temperatures.
Visitors who stuck around despite the heat and technical faults were rewarded with significantly reduced waiting times.
A thread on MiceChat's Facebook page about the surging mercury generated some – ahem – heated discussion.
Elisa Griffin visited the park the following day and benefited from the heat: "It was only 96F, but the crowd index was still super low! Made it nice for us as we walked on to 15 rides! Our longest 'wait' was five minutes, if that."
Visitors also expressed concern about the welfare of the cast members. Kim Larsson, a visitor to the park on Friday, said that shows were cancelled due to the intense heat: "We went to the very first show on Friday and I felt sorry for the performers. The heat was ridiculous."
Stephanie Brown Phillips agreed: "Friday was just too hot. I was so glad to hear that Disney provided their CMs [cast members] with electrolyte pops, water and allowed them to ride GRR in their costumes. I was told that they were given extra breaks as well. Last night's crowds were beautifully low."
Kevin Wilcox didn't consider the weather to be an impediment, however: "It's never too hot to be at Disneyland. It's also never too cold or wet. We always have fun no matter what!"
Register for free to continue reading
Registration is a free and easy way to support our truly independent journalism
By registering, you will also enjoy limited access to Premium articles, exclusive newsletters, commenting, and virtual events with our leading journalists
Already have an account? sign in
Register for free to continue reading
Registration is a free and easy way to support our truly independent journalism
By registering, you will also enjoy limited access to Premium articles, exclusive newsletters, commenting, and virtual events with our leading journalists
Already have an account? sign in
Join our new commenting forum
Join thought-provoking conversations, follow other Independent readers and see their replies