The Independent's journalism is supported by our readers. When you purchase through links on our site, we may earn commission.
Donald Trump's visit to Sicily causes problems for holidaygoers
Italy is suspending Schengen Agreement until the end of May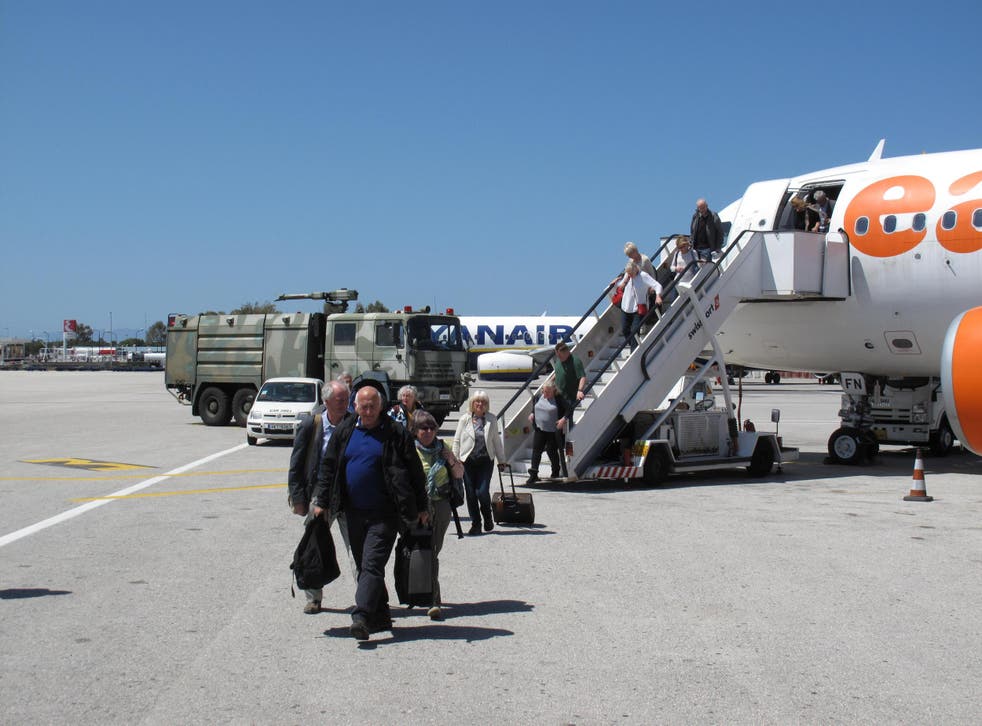 A week from now, the G7 Summit begins in Sicily — and travellers heading for Italy are already being warned to expect increased security and tougher checks of documentation. The free-movement Schengen Agreement is being suspended, meaning all airline passengers will go through immigration checks.
Donald Trump is among the world leaders attending the gathering in the hill town of Taormina.
British Airways is telling passengers: "There could be longer waiting times for all customers arriving into Italy during May but especially at Milan Linate, Catania and Pisa airports.
"We have also been told to expect longer waiting times for all customers as they go through security search areas and passport control areas for flights departing from Italian airports. Please arrive at the airport in good time for your flight.
"We expect departure areas at Milan Linate, Bologna and Venice airports to be particularly busy." And easyJet is warning of "potential queues when going through immigration when departing and arriving for your flight".
The Foreign Office warns that tougher border controls will apply until 31 May, and tells travellers: "Expect delays and allow extra time to transit passport control at airports, seaports and border crossings."
White House officials have caused headaches for the authorities in Sicily with their security demands for the US President. It is expected that Mr Trump will stay at a US air base south of Catania, and be helicoptered in every day.
Other leaders are expected to stay at Taormina's Grand Hotel Timeo. The hotel is telling prospective guests "There are no available rooms" during the summit.
Register for free to continue reading
Registration is a free and easy way to support our truly independent journalism
By registering, you will also enjoy limited access to Premium articles, exclusive newsletters, commenting, and virtual events with our leading journalists
Already have an account? sign in
Register for free to continue reading
Registration is a free and easy way to support our truly independent journalism
By registering, you will also enjoy limited access to Premium articles, exclusive newsletters, commenting, and virtual events with our leading journalists
Already have an account? sign in
Join our new commenting forum
Join thought-provoking conversations, follow other Independent readers and see their replies