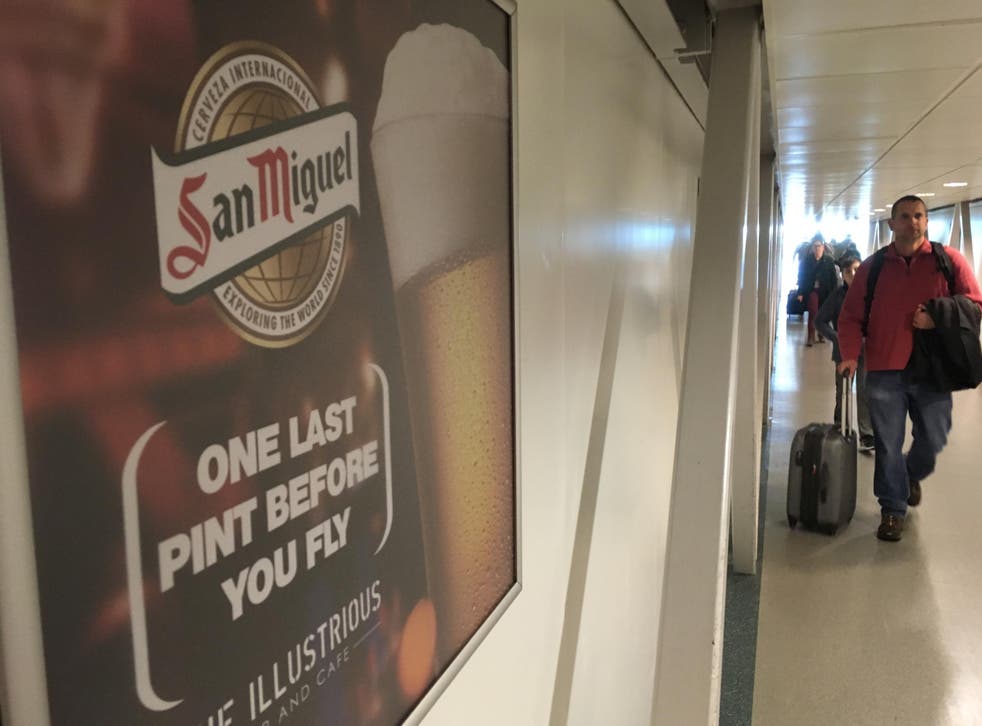 Drink-fuelled air rage still threatening safety, say cabin crew
'The abuse cabin crew have to contend with in doing their job would not be tolerated in any other industry or walk of life'
Simon Calder
Travel Correspondent
Monday 14 August 2017 00:01 Comments
A year on from a new code of conduct designed to curb drunkenness on planes, cabin crew report it has had little effect.
The voluntary code was agreed between the police, airlines, airports and airport retailers to "minimise disruptive passenger behaviour".
But the Unite union, which represents 30,000 UK cabin crew, says a major survey of members showed more than three quarters had witnessed alcohol-fuelled air rage since the new rules took effect in July 2016. And fewer than one in four who were aware of the rules said it had helped to reduce drunken and disruptive behaviour.
The Air Navigation Order states: "A person must not enter any aircraft when drunk, or be drunk in any aircraft."
Under the UK Aviation Industry Code of Practice on Disruptive Passengers, airlines, airport bars and retailers agree not to sell alcohol to passengers "they believe to be intoxicated or encourage excessive alcohol consumption". The agreement also stipulates: "Retailers will advise passengers not to open and consume alcohol before or during their flight."
But Unite says the code is not working. Since it took effect, 78 per cent of cabin crew say they have witnessed "disruptive passenger incidents". More than one in 10 said the behaviour had threatened flight safety.
Unite's national officer for civil air transport, Oliver Richardson, said: "The abuse and disruptive behaviour cabin crew have to contend with in doing their job and ensuring passenger safety would not be tolerated in any other industry or walk of life.
"The industry and the Government need to recognise that the code of conduct must be given teeth, look at factors such as levels of alcohol consumption prior to flight departures, as well as tougher penalties for the perpetrators of such behaviour."
According to the Civil Aviation Authority there were 421 incidences of disruptive passengers at UK airports in 2016, with the majority involving drunkenness.
Register for free to continue reading
Registration is a free and easy way to support our truly independent journalism
By registering, you will also enjoy limited access to Premium articles, exclusive newsletters, commenting, and virtual events with our leading journalists
Already have an account? sign in
Join our new commenting forum
Join thought-provoking conversations, follow other Independent readers and see their replies