'Drunk' man arrested at airport after taking out knife and locking himself in toilets
Intoxicated passenger tells police to 'take him to jail'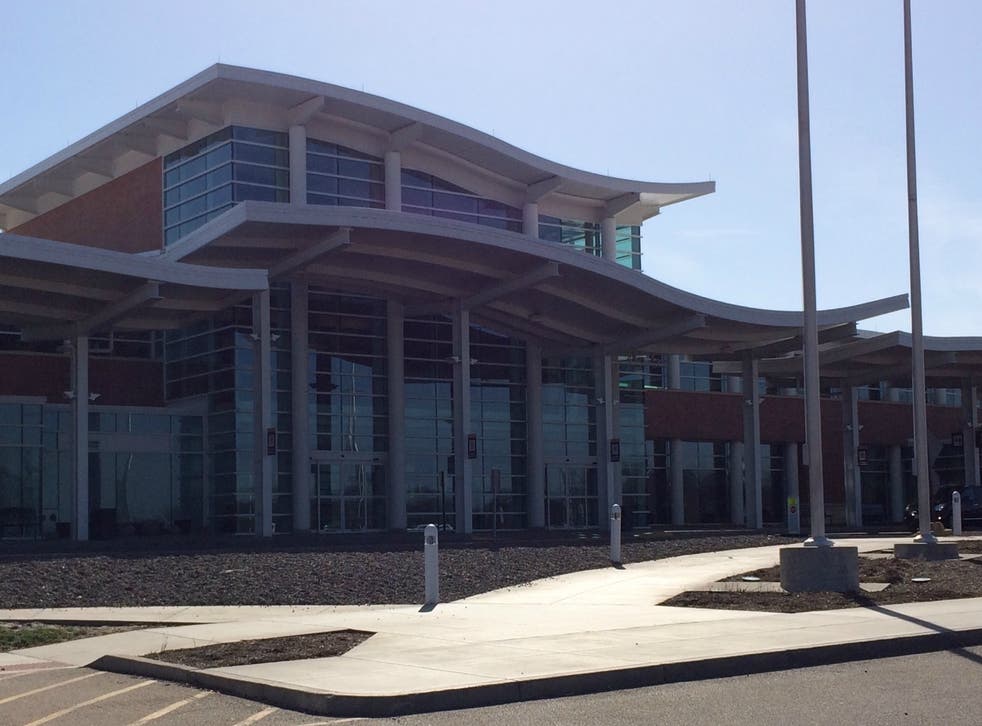 A "very drunk" man was arrested at an airport in the US after he made several women "uncomfortable" and put a knife on the table, before locking himself in an airport toilet to continue smoking and drinking.
The unnamed passenger, 50, was at Gen. Wayne A. Downing Peoria International Airport in Illinois when his behaviour first attracted attention.
He was at an airport café, where the waitress refused to serve him his order of a coffee with whisky as he was already intoxicated, reports Fox News.
His manner made her feel "very uncomfortable", and she reported him to the police when he proceeded to inform her that he "had several knives on or about his person" and put one on the counter in front of him.
When airport police arrived, they found the man slurring his speech. They questioned him about the knives and disposed of the one at the table, before ordering him to leave and go to his gate.
World news in pictures

Show all 50
The police were then contacted about the same passenger by a woman who reported that a "very drunk" man was making her feel "uncomfortable" in the airport lounge.
Police escorted the man outside to get some fresh air and left him.
However, they were approached a third time, this time by TSA agents, who said the man was too drunk to fly.
Officers planned to put him in a taxi to take him to a hotel, but the passenger went to the toilets instead, where he locked himself in and started drinking and smoking.
He reportedly told police to "take him to jail".
Once officers managed to get the door open, the man was arrested and charged with criminal trespassing and resisting or obstructing officers.
The Independent has contacted Gen. Wayne A. Downing Peoria International Airport for comment.
Register for free to continue reading
Registration is a free and easy way to support our truly independent journalism
By registering, you will also enjoy limited access to Premium articles, exclusive newsletters, commenting, and virtual events with our leading journalists
Already have an account? sign in
Register for free to continue reading
Registration is a free and easy way to support our truly independent journalism
By registering, you will also enjoy limited access to Premium articles, exclusive newsletters, commenting, and virtual events with our leading journalists
Already have an account? sign in
Join our new commenting forum
Join thought-provoking conversations, follow other Independent readers and see their replies