Opinion: Why boycotting countries isn't always the answer
As Dubai comes under new scrutiny after Princess Latifa's alleged imprisonment, Tamara Hinson explains why boycotts might not be the way to go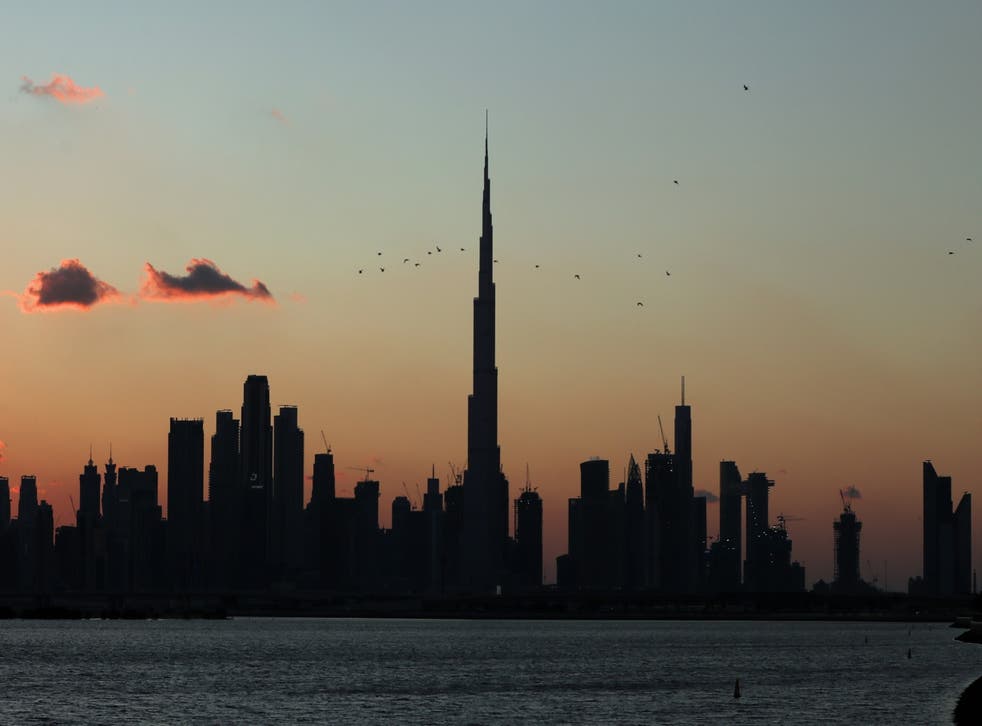 Last week, Tiina Jauhiainen, confidante of Princess Latifa, called for a tourism boycott of Dubai.
Ms Jauhiainen feels this approach would send a clear message that the alleged incarceration of her friend, Princess Latifa, isn't acceptable. (A statement sent from the UAE embassy in London said that Latifa was "being cared for at home", and her family wanted to thank people for their concern.) It's a high-profile case, largely because of Dubai's status as a popular holiday destination for Britons, and it raises the question of the effectiveness of tourism boycotts.
Recently, I've been questioning the logic of my stance that I'll never visit Saudi Arabia or Israel, when I spent two weeks exploring North Korea in 2011.
I like to think I'm not totally uninformed – I've read countless books about Saudi Arabia, for example. But I'm the first to admit I've probably been influenced by the opinions of certain relatives – relatives who have lived and worked in various countries in the Middle East, including Saudi Arabia. It's far from the only country with alleged human rights abuses, such as the well-publicised cases of Jamal Khashoggi and Saudi-American activist Loujain al-Hathloul.
I don't know how I first became interested in North Korea, but I devoured books about it from a young age, and became increasingly interested in the plight of defectors. Perhaps that allowed me to justify my visit – I wasn't merely going to gawp at brainwashed victims of a brutal regime, despite the fact that a sizeable chunk of the money I paid inevitably lined the Kims' pockets. And there were certainly situations, whether it was being asked to bow at the feet of Kim Il-sung's waxy corpse, or stumbling across a Russian oligarch in a hotel near the DMZ, which gave me a greater understanding of North Korea.
The newspaper feature I wrote following my trip wasn't a glowing, fib-filled whitewash, and my visit made it easier to write one of the pieces I'm most proud of. Several years after I visited North Korea, I met and interviewed human rights campaigner Shin Dong-hyuk, a defector who escaped the North Korean prison camp he was born in.
My point is that rather than simply boycotting certain places, it's more important that travellers use their power in the right way.
I'd been to Sri Lanka several times before I found out how many hotels and resorts were run by the military. I can't stop people visiting the country – nor would I want to – but I can attempt to raise awareness, and tell friends who are planning a visit about the military's ties to the hospitality industry, and encourage them to choose accommodation carefully.
My advice? Take time to do your research, online and off. Don't restrict your research to the tourist board's website – check out websites such as greenglobe.com. The Green Globe International Standard for Sustainable Tourism, an affiliate member of the UN World Tourism Organisation, covers not just environmental issues but social and cultural ones. And dust off that dog-eared travel guide – printed travel guides usually have sections dedicated to the right and wrong way to explore destinations. It's also worth trawling some travel blogs – not ones written by people on the tourist board's payroll, but by travellers who've explored the destination independently and extensively.
People want to see Princess Latifa is 'alive and well', says Dominic Raab
In 2019, Saudi Arabia launched its e-visa scheme for tourists. By early 2020, around 400,000 tourist visas had been approved. That's a huge number of people, and perhaps by taking the time to think about where they stay, how they spend their money and how they explore the destination, these travellers can do more for the people suffering the most than a boycott ever could.
Register for free to continue reading
Registration is a free and easy way to support our truly independent journalism
By registering, you will also enjoy limited access to Premium articles, exclusive newsletters, commenting, and virtual events with our leading journalists
Already have an account? sign in
Register for free to continue reading
Registration is a free and easy way to support our truly independent journalism
By registering, you will also enjoy limited access to Premium articles, exclusive newsletters, commenting, and virtual events with our leading journalists
Already have an account? sign in
Join our new commenting forum
Join thought-provoking conversations, follow other Independent readers and see their replies