Earthquake: the impact on one of the loveliest, but most brittle, corners of Europe.
Another blow to tourism in one of the loveliest, but most brittle, corners of Europe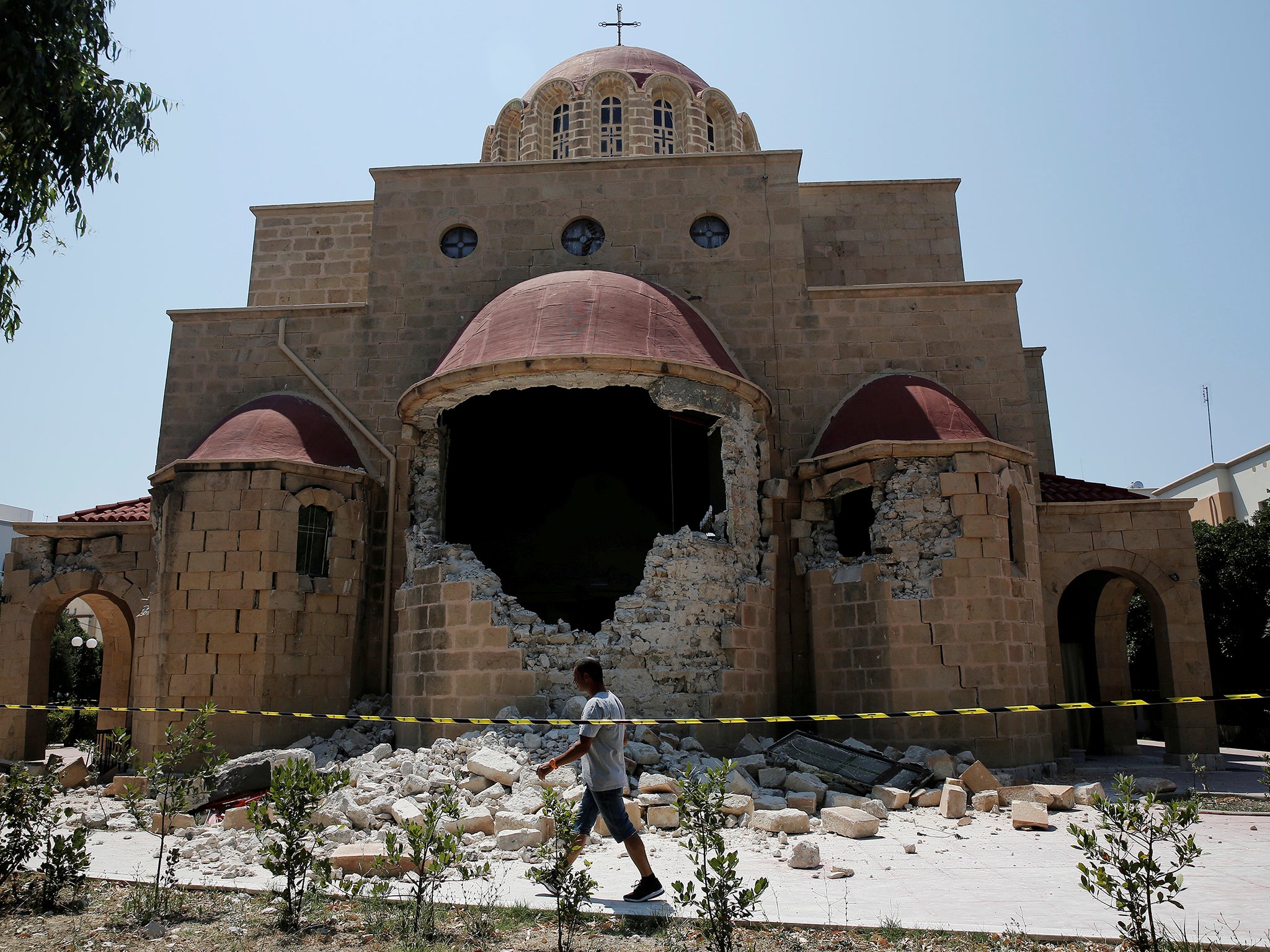 ​"Scariest thing I've ever experienced," tweeted Lauren Caswell on Friday morning. "The whole of Kos is destroyed and we are still shaking."
She was one of many thousands of holidaymakers who were caught up in an earthquake in the early hours of Friday morning, which killed two tourists and injured more than 100 other people.
The Greek island, and the nearby Turkish resort of Bodrum, were starting their busiest six weeks of the year when the restless earth roared in the eastern Mediterranean. Many tourists spent the night on sun-loungers on the beach and returned only at first light.
Business is defiantly as usual, with flights and holidays to Kos and Bodrum on sale for this weekend.
But the earthquake, and the reminder that a fault line underscores the divide between the Dodecanese islands of Greece and the south-west coast of Turkey, adds another "fret factor" to the concerns of prospective travellers.
In 2015, the concern among holidaymakers heading for Kos was the refugee crisis.
"We have booked two weeks at an all-inclusive resort on the island in August," one correspondent asked. "Having read about the large influx of refugees, we were wondering if we should cancel and if we could get our money back?"
The three-mile strait between the Turkish coast and the beautiful Greek island became a human highway for people-traffickers.
Two dead in earthquake that strikes Greek island of Kos
The refugees found themselves in bureaucratic limbo; some, including those with young children, were forced to sleep rough, and a holiday island found itself at the centre of a humanitarian crisis. While some media stories suggested that Kos had become a refugee camp, the reality was that tourists were either unaffected — or concerned, and keen to help.
By last year, the focus had swung to the other side of the water, and the security situation in Turkey — after a dreadful series of terrorist attacks and an attempted coup.
"Terrorists are very likely to try to carry out attacks in Turkey," the Foreign Office says. "Terrorist groups, including Kurdish groups, Daesh (formerly referred to as ISIL) and far left organisations, continue to plan and carry out attacks. Further attacks are likely and could be indiscriminate."
Statistically, tourist areas in Turkey, in common with almost everywhere else in the world, present little danger. Even in the most seismically active parts of the planet, the chances as a holidaymaker of experiencing an earthquake remain exceedingly low. But Ms Caswell's Twitter testimony, and others like it, will inadvertently add to the woes in one of the loveliest, but most brittle, corners of Europe.
Join our commenting forum
Join thought-provoking conversations, follow other Independent readers and see their replies