Two planes collide at East Midlands airport
A Ryanair plane clipped the wing of a Jet2 aircraft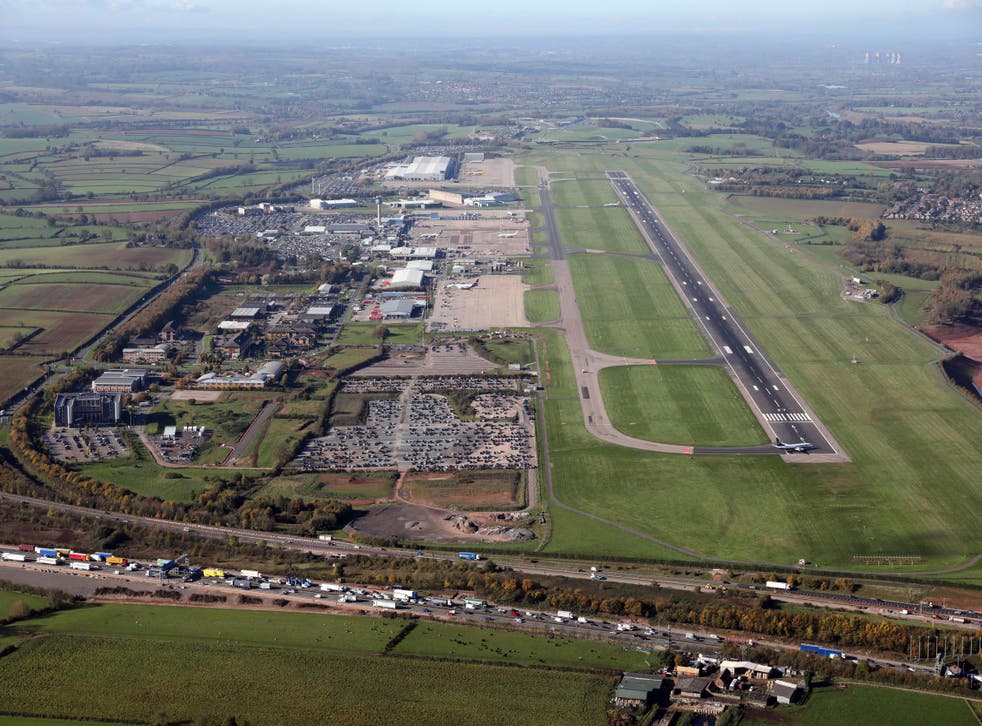 Two planes collided during foggy weather this morning at East Midlands airport.
A Ryanair plane clipped a stationary Jet2 aircraft while it was taxiing to the stand at the Derbyshire airport.
No passengers were onboard either aircraft at the time of the incident and no-one was injured.
A Ryanair spokesperson told The Independent: "One of our training aircraft was taxiing to stand at East Midlands when its wing tip made contact with a Jet2 aircraft.
"This aircraft was under the instruction of East Midlands Traffic Control at the time and the crew were following correct taxi lines as per ATC procedure. This B737-700 aircraft was due to be used for training in East Midlands so no customers were affected."
World's safest airlines 2019

Show all 19
A Jet2 spokesperson said: "A taxiing aircraft from another airline made contact with one of our stationary aircrafts, which was parked correctly, at East Midlands Airport this morning.
"There were no passengers on either aircraft and there are no injuries. Although our aircraft was parked correctly, we will co-operate fully with the relevant authorities to help them investigate this incident."
East Midlands Airport said in a statement: "A taxiing aircraft made contact with a stationary aircraft this morning on the central passenger apron at East Midlands Airport.
"There were no passengers on either aircraft and no one has been injured. Flights are continuing as scheduled."
This isn't the first time that an aircraft has collided with another while at the airport.
Last May at Istanbul Ataturk airport, an aircraft from South Korean airline Asiana was taxiing to the runway when it collided with the tail of a Turkish Airline plane, severing it in half.
Fire crews immediately rushed to the plane and began hosing it down.
Sometimes the collisions involve another piece of airport equipment. Today we reported that a Thomas Cook Airlines flight from Orlando to Manchester was delayed by 52 hours when a baggage cart crashed into the plane.
Register for free to continue reading
Registration is a free and easy way to support our truly independent journalism
By registering, you will also enjoy limited access to Premium articles, exclusive newsletters, commenting, and virtual events with our leading journalists
Already have an account? sign in
Register for free to continue reading
Registration is a free and easy way to support our truly independent journalism
By registering, you will also enjoy limited access to Premium articles, exclusive newsletters, commenting, and virtual events with our leading journalists
Already have an account? sign in
Join our new commenting forum
Join thought-provoking conversations, follow other Independent readers and see their replies