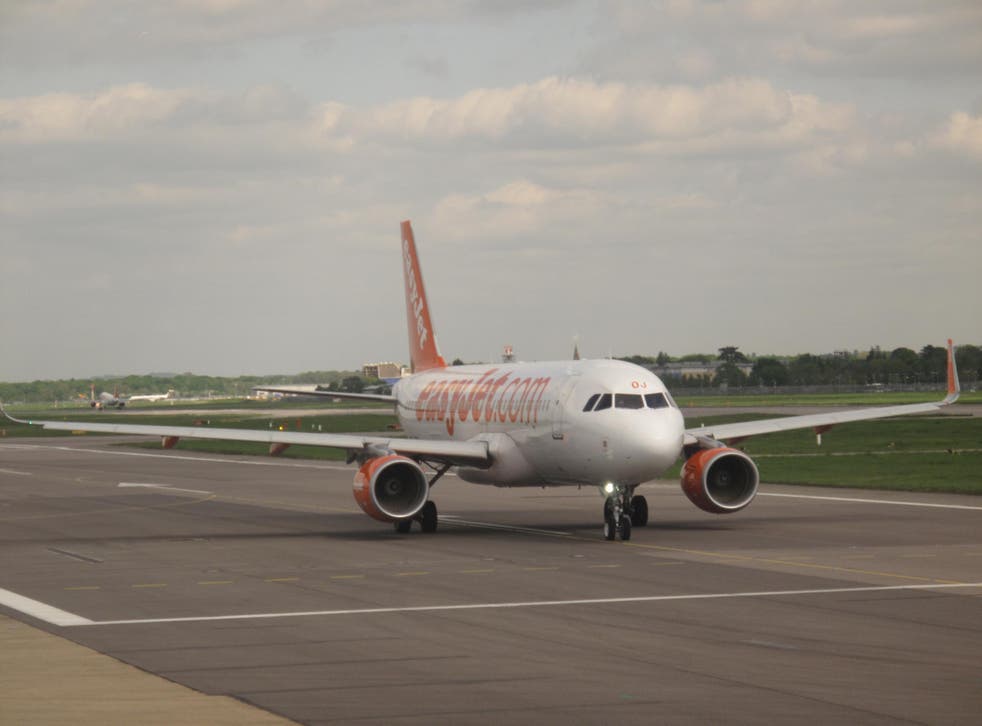 easyJet emergency landing: 'Suspicious conversation' causes diversion and evacuation of UK-bound flight
Passengers stayed overnight at Cologne airport hotel and will arrive 19 hours late
Simon Calder
Travel Correspondent
Sunday 11 June 2017 14:13 Comments
A planeful of easyJet passengers are expected to arrive back at Stansted airport around 19 hours late after a security scare on board their flight from Ljubljana.
The Airbus A319 with 151 passengers on board took off from the Slovenian capital shortly before 5pm on Saturday afternoon.
But the crew were told of a "suspicious conversation" between three men on board which was said to include "terrorist content".
The captain of flight EZY3246 decided to make an immediate diversion to Cologne-Bonn airport in Germany, and passengers were evacuated down emergency slides.
In a statement, German police said: "Three male passengers were temporarily arrested." The Independent understands the three men were released without charge.
After a check of baggage one or more items were destroyed by police.
Because the emergency slides had been deployed, the aircraft could not continue the journey.
At around 10pm, the easyJet operations centre told passengers: "We're very sorry that your flight has now been delayed overnight. We were hoping that we would be able to continue with your flight today but due to the diversion it isn't possible to continue your journey to Stansted until tomorrow."
There were then problems with passengers obtaining their baggage, with the airline saying after midnight: "If you have not been reunited with your luggage before leaving the airport tonight, please submit receipts to our customer services for any expenses incurred."
The airline said: "The Captain took the decision as a precaution to enable the aircraft to go through additional security checks in Cologne where the aircraft was met by the police.
"In compliance with the local authorities guidance passengers disembarked to allow additional security checks to be performed.
"The safety of easyJet's passengers and crew is our highest priority."
The passengers are due to arrive at Stansted at around 3pm.
Flights were suspended at the airport for about three hours, with at least 10 inbound flights diverted to nearby airports.
Register for free to continue reading
Registration is a free and easy way to support our truly independent journalism
By registering, you will also enjoy limited access to Premium articles, exclusive newsletters, commenting, and virtual events with our leading journalists
Already have an account? sign in
Join our new commenting forum
Join thought-provoking conversations, follow other Independent readers and see their replies