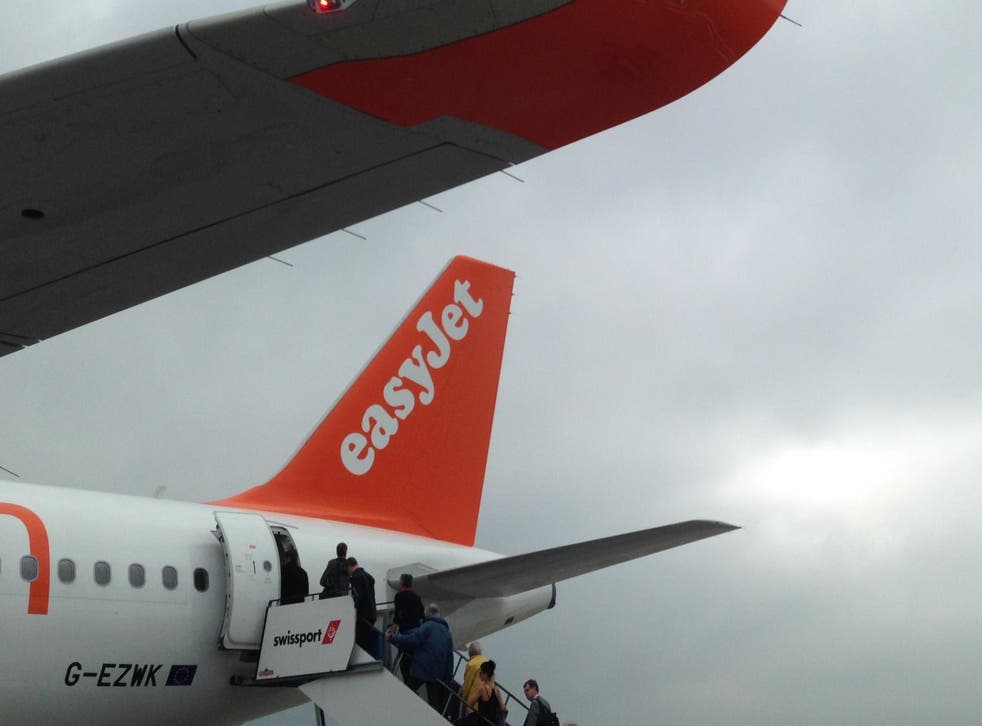 EasyJet ditches its flat fee – now I hope the government does too
Plane Talk: Why I'm not a fan of 'admin fees' or 'flight-protection levies'
On Monday afternoon, 30 September, I booked a flight on easyJet. That is a rare event, compared with the number I book on British Airways and Ryanair.
All are excellent airlines. But I fly less frequently with easyJet because of the absurd "administration fee" that the airline introduced in 2012.
At the time, budget carriers employed a range of tricks to bolster their revenue – principally charging extra for paying by any means other than a fairly arcane prepaid money card.
Using your regular credit or debit card might cost an extra £5. The airlines knew that the vast majority of passengers didn't want the extra hassle, and would just pay the fee.
The authorities eventually outlawed this practice. To compensate, quoted fares on Ryanair went up a bit. But easyJet did something different. It opted to introduce an "administration fee" of £9 per booking, regardless of the number of passengers and flights.
Top ten airlines of 2019

Show all 10
Over the years the charge rose steadily to £16. Everyone has to administrate, but for a budget-airline booking the actual cost is measured in pence rather than pounds.
The £16 fee became a penalty for those of us who often travel alone.
For a family of four flying a return journey, the charge represents a modest £2 per person per flight. But on a one-person, one-way trip it adds a full £16, making single fares for solo travellers relatively expensive.
Advertising rules obliged easyJet to include the fee in quoted fares, which it wanted to look as low as possible. So the airline cited examples based on multiple travellers; on the airline's ads prices were published as, say, £24.99*, where the asterisk meant "based on on two people travelling together".
The majority of flights I buy are one-way sectors for solo travel. On fare-comparison sites such as Skyscanner, easyJet was rarely cheapest. On Monday, the airline got my business because it had a particular late-evening departure to Spain; any earlier, and I would have saved by booking on BA or Norwegian.
"So long as the fares are clearly expressed, easyJet can price its flights however it wishes," I recently wrote on the subject of the admin fee.
"But I imagine one day soon the airline will realise it is losing out by sending travellers like me to other carriers, and abolish the charge while raising its fares slightly."
On Tuesday, easyJet finally dropped the idea after seven years, saying: "The admin fee has been removed now as part of an ongoing review of our fees and charges.
"This improves price transparency for our customers and reduces complexity." It also means a single traveller can book a one-way flight from Southend to Amsterdam for under £20.
The abolition does not apply retrospectively. Even though I was presumably one of the last travellers to pay the anti-singles charge, I am glad the airline has changed its policy – and I look forward to flying more frequently on easyJet now that it is fee-free.
Other organisations have flat fees on their minds. The "Operation Matterhorn" rescue for Thomas Cook passengers who were on holiday when the travel giant went bust will be underwritten by the UK taxpayer by £40m.
The public finances took a rather smaller hit two years ago when Monarch failed. On both occasions, the government decided to fly everyone home for free, regardless of whether or not they had paid for Atol protection.
After the Monarch failure, the Department for Transport (DfT) set up the Airline Insolvency Review. Five months ago, it recommended a "flight protection scheme" to foot the bill in future collapses.
The idea: everyone pays a 50p levy on each flight from the UK, to build up a fund that pays for future airlifts.
I imagine that pressure for the DfT to introduce such a fee will increase when the cost per passenger of the Matterhorn manoeuvres becomes apparent; my betting is that the price per person repatriated will be close to £1,000 each.
Support free-thinking journalism and attend Independent events
But I hope that the 50p levy does not materialise. The vast majority of flights bought by UK travellers are with rock-solid airlines, such as British Airways, easyJet, Jet2 and Ryanair. It is preposterous that passengers who book on these carriers each year should contribute hundreds of millions of pounds to a fund to bail out customers of airlines that are less well run.
Instead the government should specify that Air Passenger Duty, which starts at £13 for economy passengers on European flights, includes an element to help travellers who would otherwise be stranded. And the Civil Aviation Authority should look much more closely at the finances of UK travel firms that end up owing billions.
Operation Matterhorn, which is now ending, has been a success; but it is far better to prevent failure.
Simon Calder has been named Features Journalist of the Year – Ground Transportation at the 2019 Business Travel Journalism Awards for an article about split ticketing on the railways. Read the award-winning piece here
Join our new commenting forum
Join thought-provoking conversations, follow other Independent readers and see their replies