Mother and daughter accused of starting 'full-on fight' on easyJet flight
Pair sparks 'riot' after drinking pink gin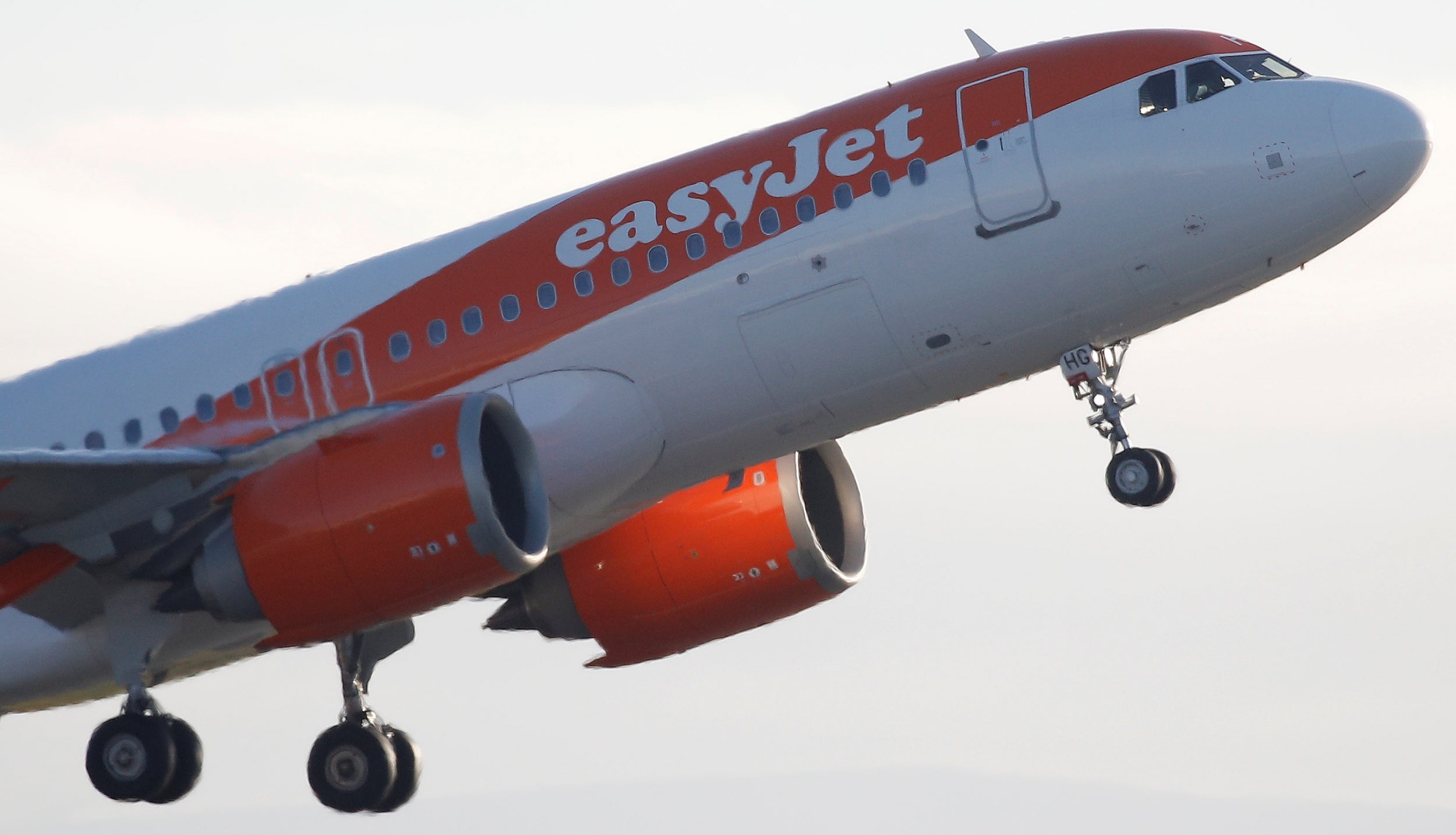 A mother and daughter allegedly started a "full on fight" on a flight after verbally abusing cabin crew and even taking a swing at a flight attendant.
Karin Parkes, 56, and daughter Carrie, 36, are currently on trial at Manchester Magistrates Court having been accused of sparking a drunken "riot" onboard easyJet flight EZ1905 from Manchester to Agadir in Morocco on 19 January 2019.
The flight was forced to divert to Casablanca when the women and some of their companions were deemed "out of control", reports the Daily Mail.
The pair both deny being drunk on an aircraft, while Karin denies assaulting a member of cabin crew. Fellow passenger Jonathan Thomas, 36, has also denied the charge of being drunk on an aircraft.
Cabin manager Liam Dickson told the court: "There were people at the back being loud and using bad language and I went down and addressed this.
World news in pictures
Show all 50
"But as I turned away I heard abuse being thrown at me. I knew it was the daughter's voice because I had just been talking to her. I said there is no need to speak to me like that but she wasn't interested – I could tell she had had a few drinks."
Carrie allegedly swore at staff onboard, calling Mr Dickson a "vile c***".
Mr Dickson added: "Her mother was trying to control her and initially it did reassure me. But later there was more commotion and there were a couple of bags of alcohol being removed which they had been consuming on board the plane. It was very rowdy at this point and there was a lot of swearing going on."
Cabin crew alleged they had found an almost empty one litre bottle of pink gin and bottles of vodka near where the women were sitting.
"I was trying to calm everyone down but there were now people standing up, there was bad language, they were still being really abusive towards the crew," Mr Dickson told the court. "The mother did listen but the daughter didn't."
He added that the group were becoming louder and louder and that he could smell alcohol on Karin.
"The daughter was with two men beside her and she was punching the seats," he said.
"Her eyes were glazed, she was very red in the face. She was trying to kneel on the seat but kept falling back.
"Then the mother started coming towards me, she was staggering towards me and again I could smell alcohol. Her words were, 'You've got no duty of care for my daughter' and she did actually put her fists up towards me.
"I managed to step back, her knuckles did catch the right side of my jaw. She was very close. She was just out of control."
According to Mr Dickson, there were "a lot of fists flying around".
He described the scene as "a riot happening at the back of the cabin" with at least 15-20 men standing up.
"I actually went into the flight deck to tell them that the cabin was out of control and a full on fight was happening," he added. "I requested a divert straightaway, the captain just asked me to keep it under control."
The court heard that Carrie was screaming and shouting and attempting to get up out of her seat to use the toilet while the plane was preparing to land.
"It a very hard situation to deal with," finished Mr Dickson. "They were out of control, threatening and abusive."
Fellow flight attendant Beth Halliwell told the court: "I have never been so scared in my life at work, it was very intimidating."
The trial continues.
Join our commenting forum
Join thought-provoking conversations, follow other Independent readers and see their replies