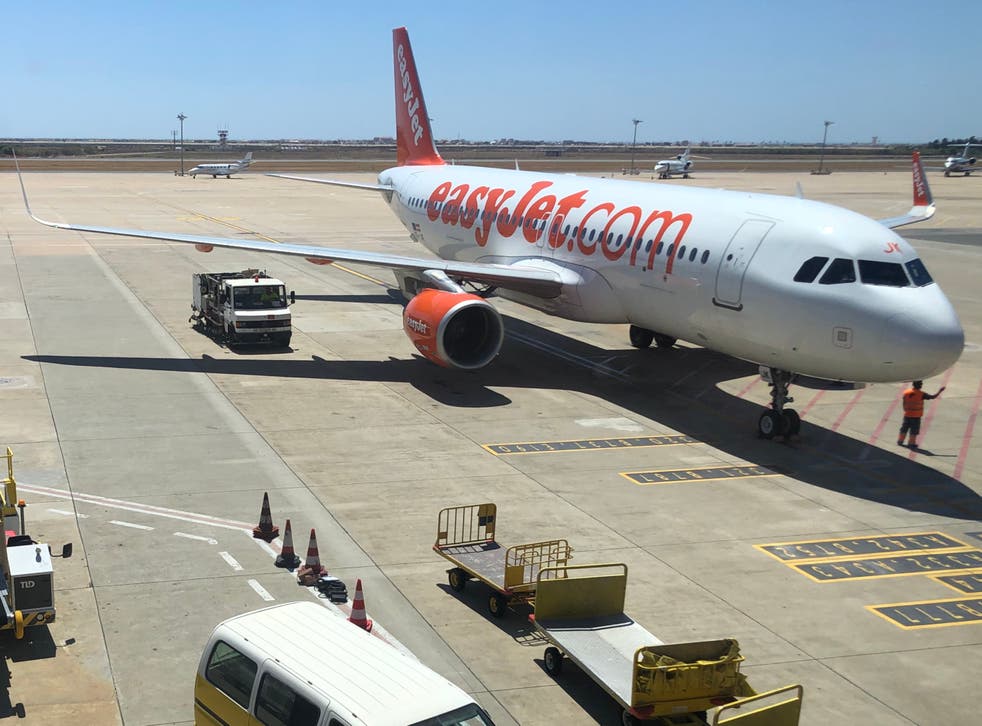 easyJet boss calls for opening up travel due to vaccine success
'Travel from much of Europe would currently only increase UK hospitalisation by less than 4 per cent' – Johan Lundgren
Simon Calder
Travel Correspondent
Thursday 29 April 2021 13:07 Comments
The chief executive of easyJet has called once again for most European countries to be include on the UK government's "green list" – even though opening up international travel is likely to mean more hospitalisations.
Johan Lundgren presented research commissioned by easyJet from Yale School of Public Health predicting an extra six Covid admissions per day on top of the current average of 145 daily – an increase of 4 per cent.
The study from Yale School of Public Health also concluded: "Where quarantines are currently justified, in many cases these can be relatively short – around two to three days."
All non-essential travel abroad from the UK is currently illegal.
The government says it wants to open up international travel from 17 May, but says it will take steps to reduce the risk of cases – and particularly new variants of coronavirus being imported by returning holidaymakers.
So it will assign each country either red, amber or green status, depending on the perceived danger to the UK.
The colour dictates what happens to travellers when they arrive in the UK. From red list countries, 11 nights of hotel quarantine are mandatory, at a cost for a single traveller of £1,750.
Amber arrivals must self-isolate at home for 10 days, though this is reduced if you take an additional test from day five of quarantine.
Only people coming in from nations on the green list escape self-isolation, though they must take pre-departure and post-arrival tests at their own expense.
Speaking at an online Aviation Club event, Mr Lundgren said: "It would have been incredible to think a year ago that we would still be dealing with Covid, having to speak at events virtually and with a travel ban that makes international leisure travel illegal. But of course, this past year has been nothing if not extraordinary.
"I remain optimistic and continue to believe this summer can be strong once international travel hopefully restarts on 17 May. We are ready and waiting to ramp up.
"We are not pushing for the reopening of travel at any cost – we need to protect the NHS and vaccination programme. We have always said that safe travel is possible, and the success of the vaccination programme is the key to unlocking it.
"The UK government should be able to place much of Europe in the low-risk green tier because travel from several countries would not affect the UK case rate but most importantly it would have very little impact on hospitalisations."
The transport secretary, Grant Shapps, has said he will announce the categories for every country "early in May", with many predictions that the lists will be revealed on 7 May.
Register for free to continue reading
Registration is a free and easy way to support our truly independent journalism
By registering, you will also enjoy limited access to Premium articles, exclusive newsletters, commenting, and virtual events with our leading journalists
Already have an account? sign in
Register for free to continue reading
Registration is a free and easy way to support our truly independent journalism
By registering, you will also enjoy limited access to Premium articles, exclusive newsletters, commenting, and virtual events with our leading journalists
Already have an account? sign in
Join our new commenting forum
Join thought-provoking conversations, follow other Independent readers and see their replies