EasyJet flight forced to return to Manchester after passengers hear 'grinding noise'
Aircraft was met by fire engines when it landed on the runway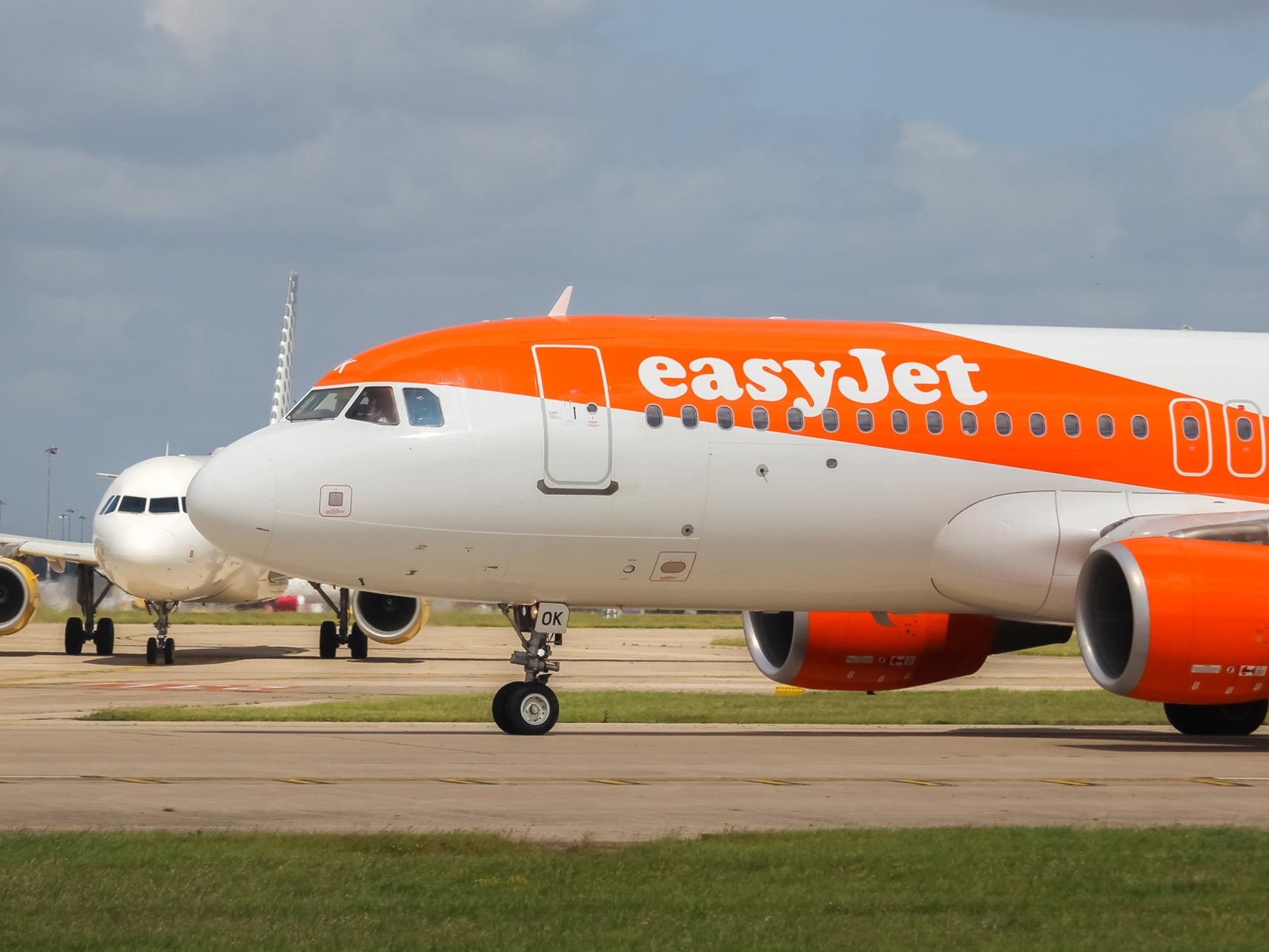 Emergency services were waiting on the runway to meet an easyJet flight after it was forced to return to Manchester Airport, with passengers reportedly hearing a "grinding noise" while in the air.
The plane, which was on its way from Manchester to Alicante in Spain, spent time circling in the air over the UK before returning to its departure hub on 20 June, reports the Manchester Evening News.
EasyJet told The Independent that the aircraft was met by emergency crew "as a precaution only".
However, the low-cost airline confirmed that the "technical issue" meant the flight was cancelled, and that affected passengers have now been booked onto new flights.
"There was a weird big grinding noise on take-off. Then we didn't seem to get any higher and could tell we were circling," a passenger onboard told the MEN.
"After a while, the pilot came on saying there was a technical issue and we had to return to Manchester. On landing, all fire engines were around the runway and plane when we came to a stop.
"We were told we'd get further info on what was happening and were eventually told the flight was cancelled. We got a message when we were sat in departures waiting for information telling us it was cancelled and offering us the chance to re-book."
The passenger confirmed they had rebooked for the morning of 21 June.
An easyJet spokesperson said last night: "easyJet can confirm that flight EZY2023 from Manchester to Alicante this evening returned from airborne due to a technical issue. The captain performed a routine landing in line with standard operating procedures and the aircraft was met by emergency services as a precaution only.
"Passengers disembarked normally at Manchester and as the issue could not be resolved this evening the flight has unfortunately been unable to operate so we are doing all possible to minimise the impact for passengers, providing options to rebook or receive a refund, as well as hotel accommodation and meals for those customers who require them.
"The safety and wellbeing of our passengers and crew is easyJet's highest priority and easyJet operates its fleet of aircraft in strict compliance with all manufacturers' guidelines."
Join our commenting forum
Join thought-provoking conversations, follow other Independent readers and see their replies