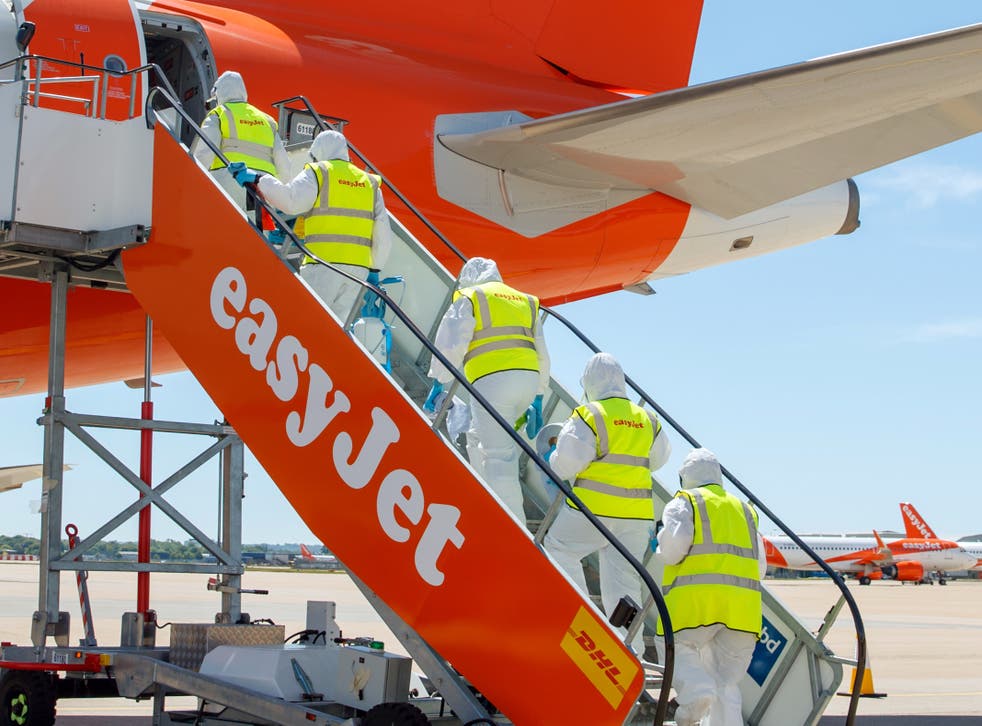 easyJet passengers can change flights without penalty up to two hours before departure
'We see no reason why most European countries wouldn't be placed in the green list' – airline chief executive, Johan Lundgren
Britain's biggest budget airline, easyJet, has moved to differentiate itself from its larger rival, Ryanair, with an unprecedented degree of flexibility for passengers.
Until the end of September 2021, passengers booked on easyJet flights can move to any other departure currently on sale with the airline – on any route, on any date up to September 2022.
Any increase in price compared with the original booking will need to be met by the passenger. The policy applies retrospectively to existing bookings.
The airline has also introduced a guarantee of a full refund if local lockdown measures or national laws prevent travel – as the UK's current ban on holidays abroad does – even if the flight operates.
This places easyJet at odds with Ryanair and Wizz Air, who will allow limited changes but will not issue refunds if the flight goes ahead.
The airline's policy also applies to trips to destinations on the UK government's "red list", requiring hotel quarantine on return – though in practice this will have little effect since it is unlikely that the easyJet flights would go ahead to and from red list nations, triggering full refunds for booked passengers.
Johan Lundgren, the easyJet chief executive, said: "Offering more flexibility than ever before means that more Brits can make plans to travel without having to worry about incurring change fees or the expenses of mandatory restrictions, should their trip be impacted."
Mr Lundgren issued another call to the government to reveal which nations will be on the so-called "green list," not requiring quarantine on return home, when international leisure journeys are allowed from the UK – likely to be on 17 May.
"We believe that safe travel should be possible between the UK and most European countries and so see no reason why most wouldn't be placed in the green list."
The transport secretary, Grant Shapps, said on Wednesday that he would make the announcement about the traffic light categories "in a couple of weeks".
The new easyJet policy is a close match to the current British Airways "book with confidence" arrangement, which also allows penalty-free cancellations up to two hours before departure.
The difference with BA is that passengers can opt for a voucher, rather than having to commit immediately to another flight.
London Stansted, formerly one of the top four busiest airports in the UK, is offering a generous incentive to anyone thinking of parking at the Essex airport: "We're offering a full refund if you have to cancel your parking booking up to one hour before your arrival time," prospective customers are told.
"No questions asked."
Join our new commenting forum
Join thought-provoking conversations, follow other Independent readers and see their replies