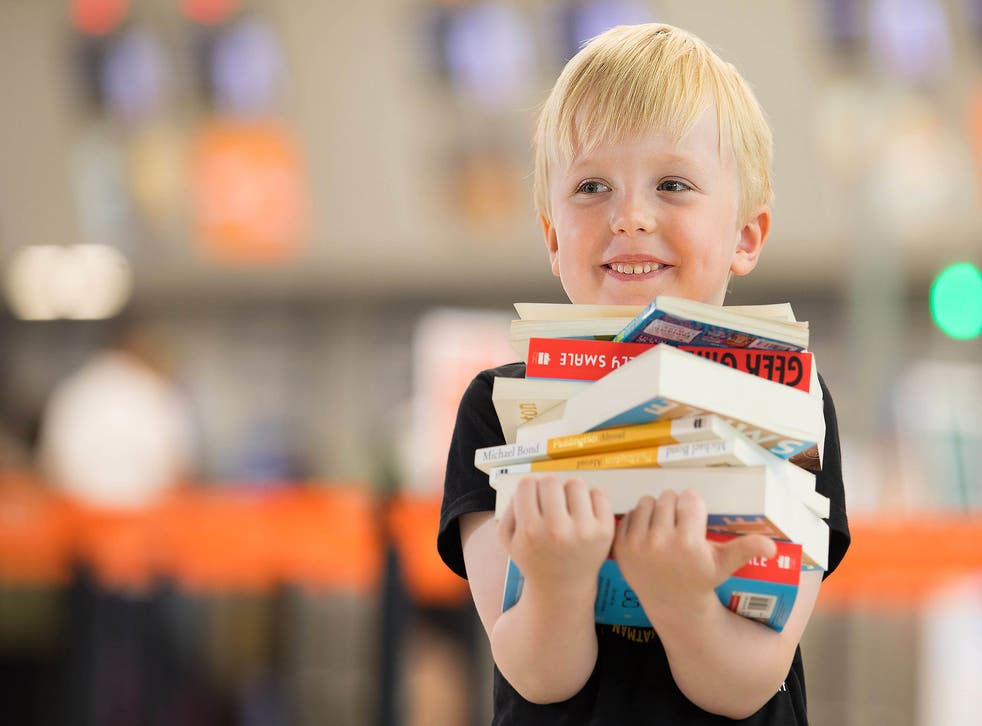 easyJet launches onboard 'Flybraries' to promote family reading this summer
More than 60,000 books will be available on more than 300 planes
Joanna Whitehead
Wednesday 10 July 2019 10:46 Comments
EasyJet has launched an onboard lending library with more than 60,000 books available on more than 300 planes this summer.
The new onboard "Flybraries" want to make it easier for parents and children to incorporate reading into their summer holiday.
Five titles published by HarperCollins Children's Books will be available in seat pockets for parents and children to pick up, read and leave behind.
Available in seven European languages, the featured titles include Mog and Bunny by Judith Kerr, Paddington Abroad by Michael Bond and Dinosaur Juniors by Rob Biddulph.
The scheme is in response to an easyJet study that found over half of British children (59 per cent) would rather be read a story by their parents than watching more TV.
Travel destinations: 52 places to go in 2019

Show all 52
The study, which polled 2,000 British parents with children aged between six and 12, showed that 90 per cent of children enjoy being read to by their parents.
Of those surveyed, 80 per cent said that holidays provided an ideal opportunity to spend more time with their family, while 64 per cent of parents said they were planning to read stories with their children this summer.
Katie Piper and author Rob Biddulph will launch the Flybraries initiative at London's Luton Airport today with a special reading and book signing for young travellers.
During the summer holidays, the airport will host reading-related events for children, as well as a "Flybrary" reading area with activities and story time sessions.
Rob Biddulph, author of the Dinosaur Juniors series and official illustrator of the annual World Book Day, said: "Keeping little ones calm, yet entertained, in a confined space can be really, really tricky. So, to me, it makes total sense to take advantage of the time you have together by sitting quietly and sharing a story.
"It's actually a great opportunity for a child to enjoy some quality one-on-one time with a parent without too many distractions."
Jonathan Douglas, director of the National Literacy Trust said: "Reading books is a great way to widen horizons and set children on the path to a successful future. Parents play an important role in getting their children excited about reading and it's great to see that over half of British parents plan to share stories with their children this summer.
"EasyJet's Flybrary initiative is a fantastic way of helping thousands more children keep up their reading skills during the long break and giving families the chance to enjoy stories on holiday."
Register for free to continue reading
Registration is a free and easy way to support our truly independent journalism
By registering, you will also enjoy limited access to Premium articles, exclusive newsletters, commenting, and virtual events with our leading journalists
Already have an account? sign in
Join our new commenting forum
Join thought-provoking conversations, follow other Independent readers and see their replies