EasyJet hand luggage policy: What are the new rules for cabin bags?
Airline is halving free luggage allowance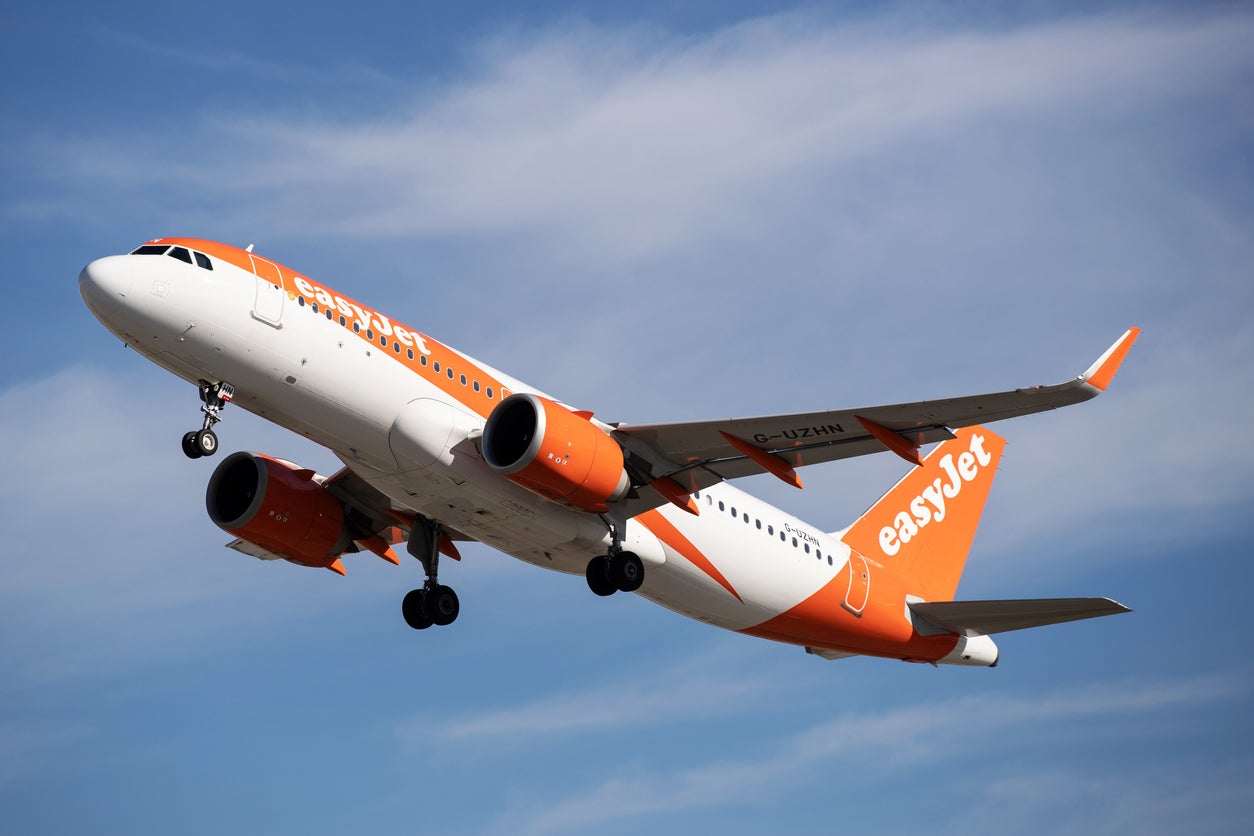 Following in the footsteps of rivals Ryanair and Wizz Air, easyJet is adopting a new hand luggage policy.
The UK's biggest budget airline is effectively halving the allowance for customers buying its standard fares.
The airline is portraying the move as a passenger benefit, saying: "The limited overhead locker space on aircraft has meant that customers can't always be certain they will have their cabin bag onboard with them.
"The new policy will also reduce queue times during boarding and other associated delays which occur due to putting excess cabin bags in the hold and so the move will lead to improved punctuality for all customers."
Here's everything you need to know about the new rules.
When does the policy change?
From 10 February the new rules come into place. However, passengers who booked their flights before the rule change was announced on 2 December will be offered the chance to check in a bag up to the existing hand-luggage dimensions for free. Anyone else is subject to the new restrictions.
Easyjet halves cabbin luggage allowance
What was the previous hand luggage allowance?
Before the policy change, all passengers, regardless of fare, were allowed to take one bag onboard as hand luggage. There was no weight limit, but the bag could not exceed 56cm by 45cm by 25cm (including handles and wheels).
What is the free luggage allowance now?
This has been shrunk to one much smaller piece of hand luggage that can fit under the seat in front. The dimensions of the bag can be no more than 45 x 36 x 20cm, a volume of 32.4 litres – barely half the previous limit of 63 litres. It's pretty much the size of an average backpack. EasyJet says this is big enough "to bring all the essentials for their journey or enough for a short trip".
Anyone who brings a bag larger than the stipulated size to the gate will be charged £48.
How can I bring more luggage?
Why, you can pay for it of course! Travellers who pay extra for an "upfront" or extra legroom seat will be able to bring a larger bag, maximum size 56 x 45 x 25 cm (including any handles or wheels), in addition to the smaller one (45 x 36 x 20cm).
Passengers holding easyJet Plus cards, or who pay higher "flexi" fares may also be allowed to bring two bags – if they make no seat selection or book a standard seat, the extra large bag allowance is "subject to available locker space".
Wildlife Photographer of the Year 2020
Show all 12
Upfront and extra legroom seats cost between £7.99 and £39.99 each way depending on the route, flight and time of booking. This means that being guaranteed an extra piece of hand luggage will cost at least £15.98 for a round-trip.
Is there limited capacity, like on Ryanair?
Ryanair's similar hand baggage policy stipulates that the number of people who can book priority boarding – which includes an additional larger cabin bag – is capped at 95 per flight. This is to ensure all bigger bags can fit in the overhead locker.
There are currently between 42 and 63 upfront and extra legroom seats available on each easyJet flight. All the seats that allow extra bags to be brought are in the front of the aircraft, and it is unclear how the overhead locker space will be allocated.
What about hold luggage?
Each customer including children and infants can buy up to three hold bags. A standard hold bag is 23kg, but you can also pay to take a 15kg bag. You can buy extra weight in 3kgs units, up to a maximum of 32kg per bag.
If you're travelling with family or friends on the same flight and booking, you can pool your total weight allowance.
No single item can weigh more than 32kg. Maximum total size (length + width + height) has to be under 275cm.
Hold bags cost from £6.99 to £35.49 for a 15kg bag, £9.49 to £42.49 for a 23kg bag, and £12 per extra 3kg after that (up to a maximum of 32kg per bag).
Join our commenting forum
Join thought-provoking conversations, follow other Independent readers and see their replies