EasyJet says 'bookings for winter are well ahead of the equivalent point last year'
Britain's biggest budget airline could see its fleet shrink by one-sixth in three years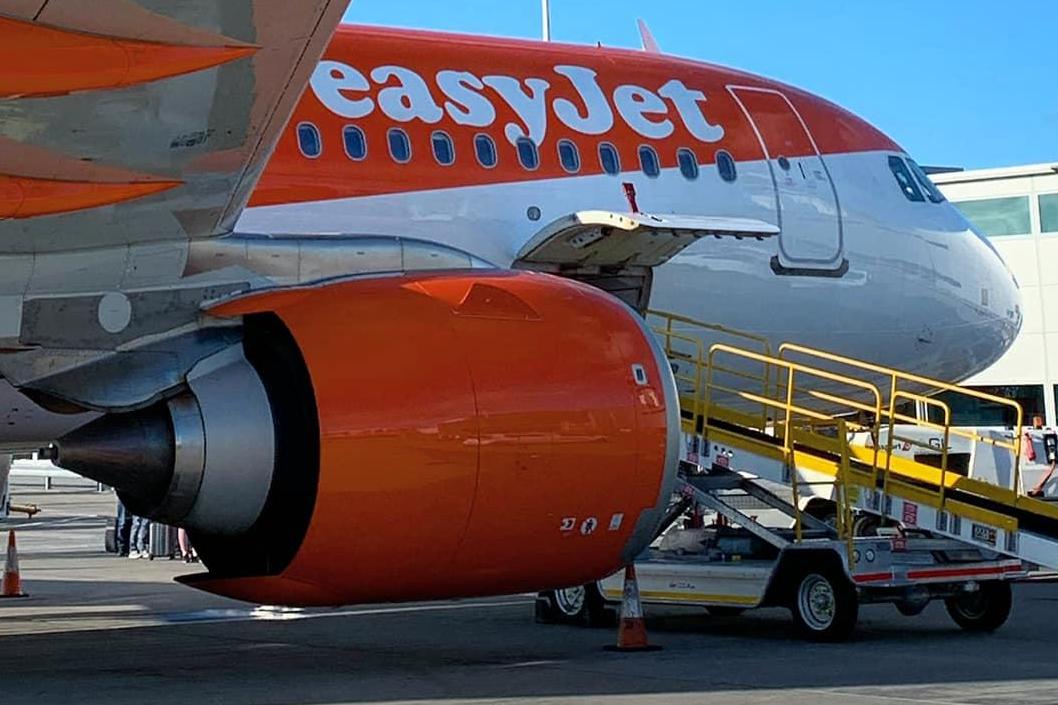 Bookings for winter flights on easyJet are "well ahead" of the same time last year, the carrier says.
The 337-strong aircraft fleet of Britain's biggest budget airline is currently grounded because of the coronavirus pandemic.
In a trading update, easyJet said: "Bookings for winter are well ahead of the equivalent point last year."
However, the figure includes passengers with cancelled flights who have rebooked for later dates rather than battle to get a cash refund.
Under European air passengers' rights rules, such travellers are entitled to their money back within seven days.
But easyJet, along with British Airways, removed the straightforward online refund function for passengers whose flights it cancelled.
Customers who were prepared to rebook for future flights or take a voucher could do so swiftly and easily online.
But easyJet passengers who wanted their money back were told: "Currently, it's only possible to request a refund by contacting our Customer Service Team on 0330 365 5000. Unfortunately, they are very busy at the moment, so many customers are enduring long waits on hold."
The airline says it is now offering refunds through a form on the website.
But the previous stance appears to have boosted forward sales figures. According to easyJet's figures, fewer than half the disrupted passengers pursue cash refunds, with the majority settling for postponed flights or vouchers.
The Luton-based airline also predicted that its first-half financial results, covering October 2019 to March 2020, would be ahead of the previous year.
The trading update anticipated a first-half headline loss in the range £185m-£205m, compared with a £275m loss a year earlier.
The airline's chief executive, Johan Lundgren, said: "Our first half trading performance was very strong prior to the impact of coronavirus, which shows the strength of easyJet's business model."
But the update revealed easyJet may shrink by up to one-sixth as a result of the Covid-19 crisis – reducing its fleet to 281 aircraft by September 2023.
The most optimistic scenario shows the fleet size remaining largely flat for the next three years.
The carrier has deferred deliveries of 24 new Airbus planes, and is cutting costs – including furloughing most of its UK staff under the government's Job Retention Scheme.
Coronavirus: London on lockdown
Show all 29
"These decisive actions mean that easyJet is well positioned to endure a prolonged grounding," said Mr Lundgren.
He added that easyJet's management is "maintaining a level of flexibility that will be very important when this crisis ends".
The airline acknowledged that "there can be no certainty of the date for restarting commercial flights" but said it could be achieved with as little as two weeks' notice.
At present, easyJet has operating costs of around £5m per day, compared with £18m per day when it is flying normally.
Join our commenting forum
Join thought-provoking conversations, follow other Independent readers and see their replies