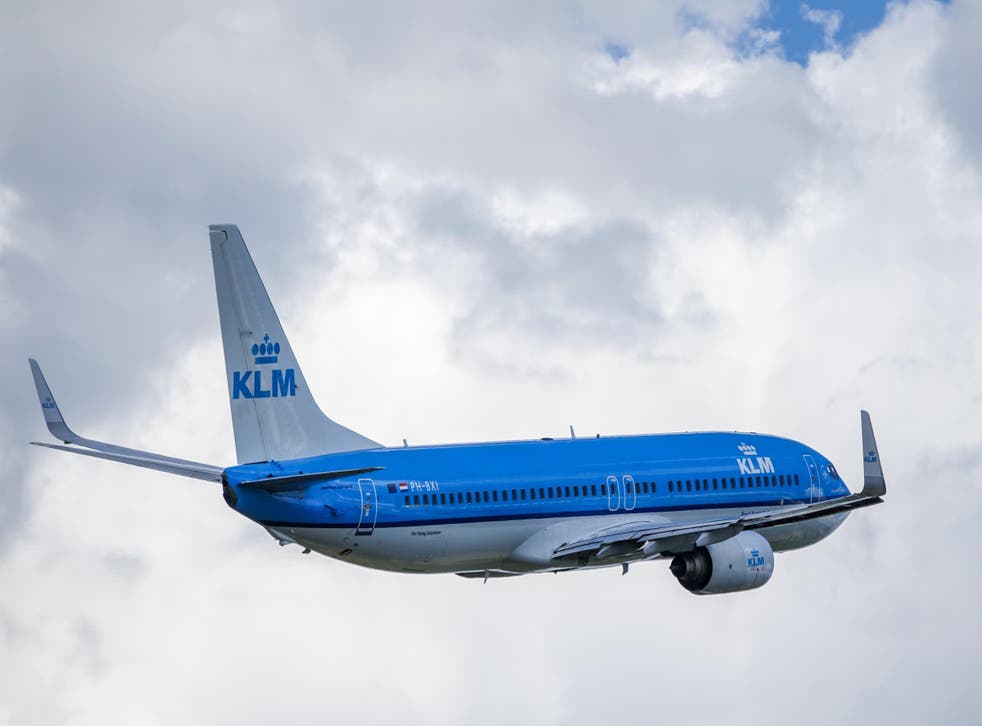 Should British airlines be launching new domestic flights at this climate critical point?
In the era of 'flygskam', it's harder than ever to justify domestic UK air travel, says Helen Coffey
Helen Coffey
Wednesday 18 September 2019 17:57 Comments
In the same week that KLM – currently the top contender for world's most woke airline – announced it would be replacing one of its daily short-haul flights with a train service, two of the UK's carriers have done the exact opposite: proclaimed they will up their domestic routes.
EasyJet will begin flying between Birmingham and Edinburgh, a distance of just 245 miles, 13 times a week from 29 March 2020, while Virgin Atlantic has revealed plans to launch 12 new domestic routes from London Heathrow (subject to slot availability when the controversial third runway opens).
Virgin's new domestic flights would service Manchester, Aberdeen, Exeter, Inverness, Belfast, Guernsey, Liverpool, Newcastle, Edinburgh, Glasgow, Jersey and Newquay. Last month, easyJet also unveiled proposals to fly the 260 miles from Birmingham to Glasgow.
While enhanced connectivity sounds like a good thing, the timing gives pause for thought. The Dutch flag carrier has stated it has long-term plans to increasingly swap out short-haul hops for rail journeys where possible – provided service and convenience aren't compromised – in part because it is taking its own "Fly Responsibly" initiative seriously.
The scheme aims to create a sustainable future for air travel, advocating for collaboration and sharing of best practice across the aviation industry. This summer, the airline even released a video asking travellers: "Do you always have to meet face to face?" and "could you take the train instead?" An airline, encouraging people not to fly? Like I said: "woke".
Photos exposing our planet's problems – from climate change to poverty

Show all 14
It seems in stark contrast to British airlines launching routes that are largely already connected by rail. Virgin Trains runs an efficient, regular service from Birmingham New Street to Edinburgh Waverley, for example, taking just over four hours.
While it can't compete with the flight time of one hour and 15 minutes, the train journey eliminates the 90-minute wait at the airport, the journey to and from the airport at either end, plus the inevitable dilly-dallying after touch down. And, lest you think it would be unfair to deny the good people of Birmingham an air link to the Scottish capital, they already have one: up to eight a day, in fact, courtesy of Flybe.
At a time when the idea of flygskam (flight shame) and giving up or cutting back on flying to reduce carbon emissions is gaining more traction than ever – thanks partly to Greta Thunberg and her recent travels by train and boat – should airlines really be encouraging travellers to get on a plane when there are already viable alternatives? Or should they be following KLM's lead and prioritising sustainability where possible?
In fairness to easyJet, the airline has teamed up with American start-up Wright Electric to assist in developing the first commercial electric aircraft. The aim is to build a 150-seat passenger jet capable of flying 300 miles (enough for the Birmingham-Edinburgh stint) – however, in the start-up's own words, "we're nowhere close to a commercial plane".
Support free-thinking journalism and attend Independent events
In the meantime, taking a train instead of a plane when travelling within England, Scotland and Wales would seem the easiest way of saving on emissions. And, hopefully, money – The Independent recently revealed that going by rail rather than flying works out cheaper for short-notice bookings between London and Edinburgh.
It takes a bold airline to say people should fly less. It takes an even bolder one to step up and offer train journeys instead of flights. Let's hope our own airlines "woke" up – while there's still time.
Register for free to continue reading
Registration is a free and easy way to support our truly independent journalism
By registering, you will also enjoy limited access to Premium articles, exclusive newsletters, commenting, and virtual events with our leading journalists
Already have an account? sign in
Join our new commenting forum
Join thought-provoking conversations, follow other Independent readers and see their replies