Why UK tourists should consider returning to Egypt on holiday
Following a period of political turmoil and terrorism that slashed visitor numbers, Egypt's tourism industry may finally be on the road to recovery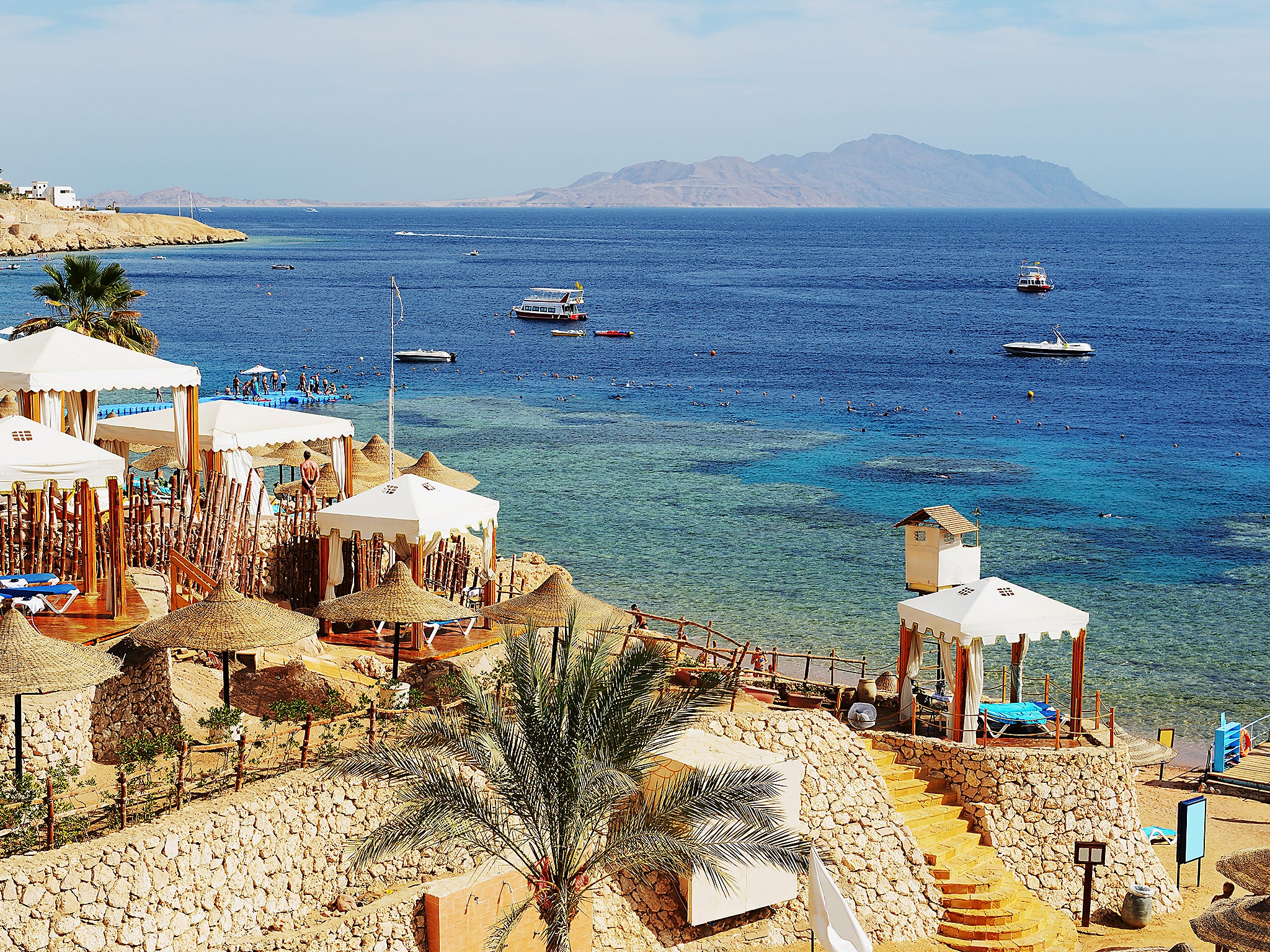 Egypt, much like Tunisia and Turkey, has suffered a huge blow to its tourist industry in the last few years. Once a hugely popular destination for holidaymakers, the country has struggled to attract visitors following the 2011 uprising and multiple terrorist attacks in the six years since.
These include a high-profile plane crash in 2015 – a Russian commercial aircraft flying from Sharm el Sheikh to St Petersburg went down in North Sinai, killing 224 people, most of whom were tourists. In January 2016 a knife attack at the Bella Vista hotel in Hurghada injured three foreign visitors. Just this Easter, two bombs went off on Palm Sunday, killing 45 Coptic Christians.
Incidents like these are both tragic on an individual and community level, and devastating on a national one, tarnishing the whole country as a less than desirable holiday destination. Potential visitors tend to think it best to stay away entirely – at least, that's what the data suggests. Before the 2011 uprising, nearly 15 million tourists visited Egypt a year. In 2016, the number totalled just 5.3 million, according to chairman of Egypt's Tourism Authority, Hicham al-Demairi. This has had a huge knock-on effect on Egypt's economy, as tourism made up a significant proportion of GDP.
Although the country has been troubled, most of the popular tourist spots have remained largely undisturbed and are not listed as off-limits by the Foreign and Commonwealth Office (FCO). While North Sinai is a designated no-go zone for British tourists, the FCO states: "There is no FCO advice against travel to Cairo, Alexandria, the tourist areas along the Nile river (including Luxor, Qina, Aswan, Abu Simbel and the Valley of the Kings) and the Red Sea resorts of Sharm el Sheikh and Hurghada."
This echoes the message that Egypt's tourism officials are anxious to get across. Speaking at the Arabian Travel Market convention in Dubai, Egypt's tourism minister Mohamed Yehia Rashed told the Associated Press that the Red Sea resorts and Ancient Egyptian sites are safe for travellers. "We are saying that the tourism sector is safe, the airports are secure, the hotels are secure," he said. Egyptian officials are thinking positively, and have declared an aim of attracting between 7 and 10 million visitors in 2017.
A round-up of the attacks in Egypt after 'state of emergency' is to be declared
However, following the 2015 plane crash, the FCO is still advising against all but essential air travel to Sharm el Sheikh. The upshot of this is that, although there is no direct threat associated with staying in Sharm, it's not possible to fly there direct from the UK and packages are only offered on a very tentative basis by tour operators. Travel industry insiders have told The Independent that the government is unlikely to give the all-clear for Britons to fly to Sharm until the results from an investigation into the crash are released.
In the words of Thomas Cook's group head of customer welfare Carol MacKenzie, "As long as the flight ban remains in place, the resort is, in effect, closed for British tourists."
The UK tour operator is prepared for a lift in the ban though. "We do currently have flights available to Sharm el Sheikh from November 2017 in case the FCO determines that the risk of flying to the airport has reduced," said MacKenzie. "Without that change, we will cancel all planned flights and holidays from the UK to Sharm el Sheikh and offer free amendments to a different destination, or a full refund."
The FCO has stated it is working with the Egyptian Authorities to enable regular flights between the UK and Sharm el Sheikh to resume, as well as liaising with travel companies so that they can begin to offer flights and holidays again as soon as appropriate security arrangements are in place.
Before 2011, the UK, along with Russia and Italy, was one of the biggest tourist markets for Egypt. Now it's Germany, Saudi Arabia and Jordan at the top – only 231,000 Britons visited Egypt in 2016 compared to 1.5 million in 2010.
But there are cautious yet definite signs that British holidaymakers are being tempted back. The resort town of Hurghada on the Red Sea Riviera, traditionally dominated by the German market, has grown in popularity in the UK – Thomas Cook is putting on extra flights there for winter and summer 2017 to keep up with demand. CEO Peter Fankhauser said at the company's pre-trading update in March: "After a slow start to the season and a tough year in 2016, we're seeing early signs that customers are beginning to go back to Turkey and Egypt." Thomas Cook is expecting around twice as many UK customers to go on holiday to Egypt this year as last year, and is anticipating over 150,000 bookings in total – a vast improvement on 2016.
Abercrombie & Kent, which offers luxury, tailor-made holidays, has also noticed an increase. Charlie Bateson, head of product, told The Independent: "The good news is that at the end of Q1 our visitor numbers for 2017 travel have increased by 185 per cent compared with the same time last year. The primary increase for us has been with our 'classic' style itineraries taking in Cairo and the Nile regions."
Theresa Boggan, a nurse, has visited Egypt twice in the last two years and is a huge fan. "The people are warm and friendly and I never felt unsafe," she told The Independent. "I love the ancient history and archeology; there is no where else on earth quite like it. The painting inside the tombs at the Valley of the Kings or Valley of the Queens is beyond description and actually brought tears to my eyes."
Boggan added: "There are no guarantees anywhere on the planet these days so I think right now is a perfect time to go. Too many people are afraid which means the crowds are light and you can have these fantastic sites nearly all to yourself."
However, some experts have advised tourists to exercise caution before rushing back into the region. Frank Brehany, MD of consumer complaints website HolidayTravelWatch, told The Independent: "We are only weeks since the conclusion of the Tunisian Inquest, where it was clear that there was a great deal of work to do to deal with how holidaymakers receive information about potential risks in destinations.
"While I have every sympathy with the people of Egypt, I also feel that consumers should not be used as foot-soldiers to promote an economic normality - politicians should take heed with their words and demonstrate to consumers why they claim safety.
"There is a great deal of work to do to ensure security is as good as it can be and that risks are minimised. But, more importantly, we must move away from a 'green-light' mentality on travel advisories, and government and travel companies must devise a methodology to inform consumers as to all risks, actual or potential."
Join our commenting forum
Join thought-provoking conversations, follow other Independent readers and see their replies