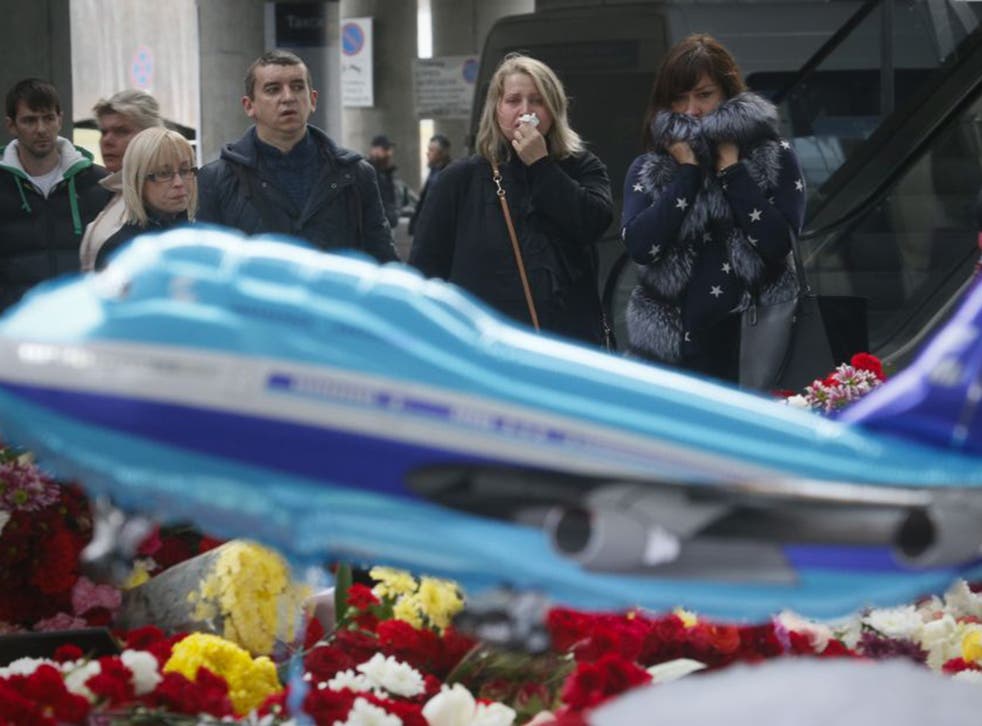 Egypt plane crash: Why astute airline passengers in the UK will carry on flying
Russian airlines see, on average, one fatal accident a year – Britain's passenger jets have avoided one since the 1980s
Simon Calder
Travel Correspondent
Monday 02 November 2015 23:14 Comments
Anxious airline passengers assessing the conflicting pronouncements about the fate of the charter flight from Sharm el Sheikh to St Petersburg could find plenty of reasons not to step aboard a holiday jet any time soon.
The deputy director of the airline insisted that an "external influence" was responsible for sending the 224 passengers aboard the Airbus A321 to their deaths in the Sinai desert. The widow of the flight's first officer said he had expressed concern about the aircraft's mechanical condition. And the US director of national intelligence would not rule out terrorism as the cause of the crash.
The astute airline passenger in the UK, though, will carry on flying.
In the wake of Saturday's disaster, I checked the record of Russian aviation over the past 20 years, and calculated an average of one fatal accident annually. In contrast, Britain's airlines have not suffered a single fatal crash involving a passenger jet since the 1980s. While risk can never be entirely eliminated, the UK's aviation community has the gold standard in air safety.
Egypt: FIRST SHOTS of the crashed Russian plane in Sinai
Russian passenger plane crashes in Egypt

Show all 20
Understandably, the grieving relatives are demanding urgent answers as to why their loved ones died. Plenty of interested parties are coming forward to offer explanations. But there is only one assessment to which it is rational to pay heed: the report of the international team of trained investigators currently examining the evidence from a scene of human tragedy.
Register for free to continue reading
Registration is a free and easy way to support our truly independent journalism
By registering, you will also enjoy limited access to Premium articles, exclusive newsletters, commenting, and virtual events with our leading journalists
Already have an account? sign in
Join our new commenting forum
Join thought-provoking conversations, follow other Independent readers and see their replies