Egyptair flight 804 crash: Everything we know so far – and what we don't
With most of the aircraft believed to be up to two miles below sea level, it could take months rather than days to reach a full explanation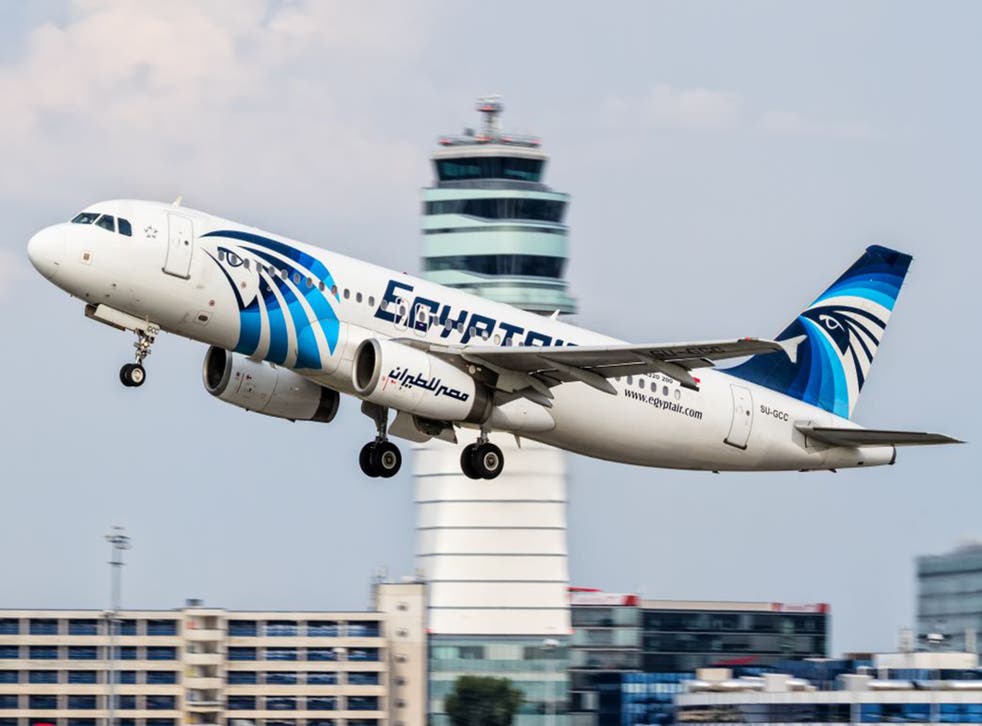 Q What are the certainties about MS804?
An Airbus A320 departed from Charles de Gaulle airport in Paris at 11.09pm, local time, on Wednesday 18 May, destination Cairo. Three hours 20 minutes later, while flying at 37,000 feet, Egyptair flight MS804 disappeared from radar screens about 150 miles north of the Egyptian coast. Sixty-six people were known to be on board: 56 passengers, seven crew and three Egyptian security officials. Wreckage and human remains from the flight has been found in the Mediterranean Sea.
Seven "Acars" messages relating to technical issues with the plane were sent minutes before the flight disappeared. These are messages intended for engineers, and comprise a coded explanation - but we do not know exactly what. Two of them indicating that smoke alarms had been activated.
Q So there was a fire on board - what caused it, then?
We don't know for certain that there was a fire on board. The smoke detectors can also be triggered by condensation, for example of the kind that can occur in the event of a sudden decompression.
On-board fires can be started by accident - for example when a wiring bundle short circuits, or a battery overheats. They can be started by negligence, eg someone smoking in the toilet. Or they can be started deliberately - with an incendiary device, or simply inflammable fuel and a match or lighter.
EgyptAir Flight 804: Sisi says 'all scenarios possible'
Q Was terrorism involved - and if so, how?
That cannot be ruled out at this stage, though it is significant that no credible claim of responsibility has been made so far. It is possible that a device was placed on board in Paris, Cairo (where the plane had been located prior to flying to the French capital) or a previous stop. However, searches are made of holds and the cabin before each flight. And it is believed that the security officers on board the staff are responsible for conducting the search, as well as guarding the aircraft while it is on the ground.
It is also too early to rule out the possibility that a terrorist was on board, either in addition to the 66 people we know were on the plane, or indeed among them.
In pictures: Wreckage from EgyptAir flight 804

Show all 5
Q An Egyptian investigator said that evidence found in the sea indicated an explosion on board?
This whole tragedy has been characterised by a sequence of conflicting statements - and leaks - made by people involved with the investigation. One source said that the pattern of human remains suggested an on-board explosion - though this has been refuted by the government in Cairo. If traces of explosives were found on material recovered from the sea, that would be more convincing.
Q What other explanation could there be?
A catastrophic mechanical failure; some have speculated that a sudden, uncommanded thrust reverser deployment could be responsible, as it was for the Lauda Air Boeing 767 crash in Thailand in 1991. On the flight deck, there could have been pilot error or deliberate human intervention. A collision with another object, whether a missile or a drone, is also possible.
Q When will we know?
Most of the aircraft is believed to be up to two miles below sea level in a particularly deep part of the Mediterranean. While this is a less daunting prospect than the search for the missing Malaysia Airlines jet, MH370, it is still likely to take weeks rather than days.
Register for free to continue reading
Registration is a free and easy way to support our truly independent journalism
By registering, you will also enjoy limited access to Premium articles, exclusive newsletters, commenting, and virtual events with our leading journalists
Already have an account? sign in
Register for free to continue reading
Registration is a free and easy way to support our truly independent journalism
By registering, you will also enjoy limited access to Premium articles, exclusive newsletters, commenting, and virtual events with our leading journalists
Already have an account? sign in
Join our new commenting forum
Join thought-provoking conversations, follow other Independent readers and see their replies