Ehic: Millions of UK residents will keep reciprocal health care after Brexit – but only EU citizens
Exclusive: British travellers look set to lose their right to free medical treatment in Europe after nearly 50 years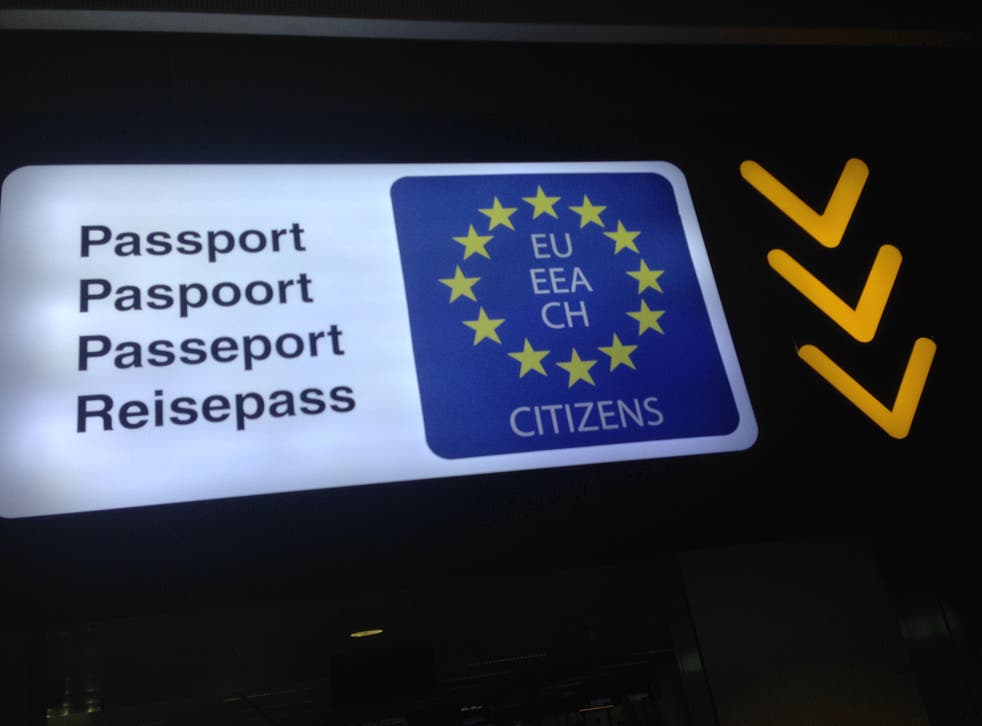 With less than a month before the end of the Brexit transition, there is no sign of a replacement for the European Health Insurance Card (Ehic) that the government promised.
But The Independent has confirmed that millions of British residents will qualify for free or very low-cost medical treatment from 2021.
All EU nationals who live in the UK are entitled to a new Ehic issued by the British government. They will receive free cards for use from New Year's Day 2021.
The Migration Observatory at the University of Oxford estimates there were 3.7 million EU citizens resident in Britain in 2019, with Irish and Polish people the most numerous.
"If you're living in the UK before 31 December 2020, you'll be able to apply for a new UK Ehic in due course." the government has told them.
But the government is warning British travellers: "From 1 January 2021 you may not be able to use a UK-issued Ehic to access healthcare in Europe.
"Make sure you take out travel insurance with medical cover for your trip.
"You may not have access to free emergency medical treatment and could be charged for your healthcare if you do not get health cover with your travel insurance."
UK holidaymakers and business travellers have benefited from reciprocal health care for nearly half a century: first known as the E111, and since 2005 as the Ehic. It provides emergency medical treatment on the same terms as local people – either free or at very low cost.
Successive ministers have long claimed that the government wants a continuation of the health-care arrangements. In 2017, the then-Brexit secretary, David Davis, said: "We are looking to see if we can get a continuation of the Ehic scheme as it now exists."
But 53 months after the EU referendum, there is still no sign of a deal being done.
Speaking in Parliament on 20 November, the health minister, Lord Bethell, said: "Future reciprocal health-care arrangements are subject to ongoing negotiation with the EU.
"We understand the value of access to healthcare when travelling on holiday or for work, and I know that this is particularly important for those with pre-existing or long-term conditions.
"This is why the UK has been clear that it wishes to establish necessary healthcare arrangements such as the Ehic for tourists, short-term business visitors and service providers."
But with no discernable progress made, the government is warning travellers to prepare for the worst.
Reciprocal health care has made it possible for many British travellers with pre-existing medical conditions to travel. They would otherwise have faced prohibitive insurance premiums for trips abroad.
Ben Bradshaw, the Labour MP for Exeter, said: "This is another broken promise from Boris Johnson, as millions of Brits lose the peace of mind we have enjoyed for nearly 50 years when travelling on the Continent.
"It will make travel riskier and more expensive, particularly for older people and those with underlying health conditions.
"Day by day the grim reality of the hard Brexit pursued by this government becomes clearer."
But the prime minister has echoed the words of David Davis, who said while Brexit secretary: "There will be no downside to Brexit, only a considerable upside."
Boris Johnson said last week that the UK "will prosper mightily" after the Brexit transition ends, with or without a deal.
Register for free to continue reading
Registration is a free and easy way to support our truly independent journalism
By registering, you will also enjoy limited access to Premium articles, exclusive newsletters, commenting, and virtual events with our leading journalists
Already have an account? sign in
Register for free to continue reading
Registration is a free and easy way to support our truly independent journalism
By registering, you will also enjoy limited access to Premium articles, exclusive newsletters, commenting, and virtual events with our leading journalists
Already have an account? sign in
Join our new commenting forum
Join thought-provoking conversations, follow other Independent readers and see their replies