The Independent's journalism is supported by our readers. When you purchase through links on our site, we may earn commission.
Emirates airline introduces moisturising pyjamas for First Class passengers
Would you like some kelp PJs with your free champagne?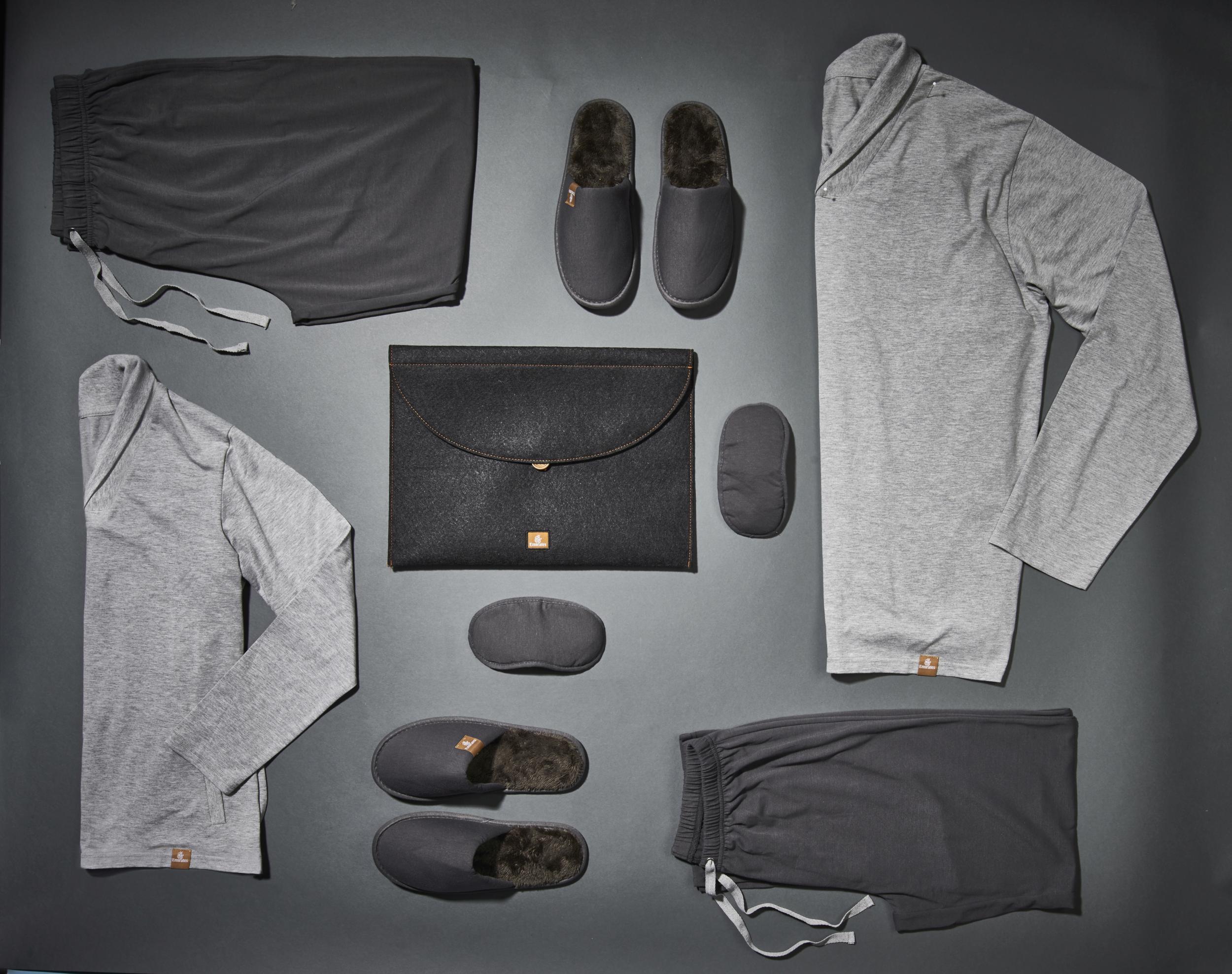 The luxuries of First Class plane travel are but mysteries to most of us, who can only dream of boarding a plane and turning left.
Warm towels, champagne, beds, fancy chocolates - how could it get much better on a long-haul flight?
Well, with moisturising pyjamas, perhaps.
Emirates have just launched "the world's first moisturising sleepwear for the skies," which are offered to passengers flying overnight.
Made from Hydra Active Microcapsule Technology, the pyjamas promise to keep passengers' skin soft and hydrated - emerging from a flight with dry elbows must be of the utmost concern to the First-Class traveller.
The PJs work by gradually releasing "nutrient-rich" sea kelp as you move, which allegedly improves circulation and prevents dehydration - presumably it doesn't leave wearers reeking of kelp though.
The First Class flyers are given "sheep-skin like" blankets to snuggle up in as well as slippers and an eye-mask to ensure a restful, comfortable flight.
Emirates airline's First Class amenities
Show all 6
What's more, there's also a felt pouch, should you want to take your nightwear away with you afterwards - "the Microcapsule Technology locks in the moisturiser so you can wash and wear them again," the Emirates website explains.
To ensure passengers land feeling completely refreshed, First-Class passengers have access to an on-board 'shower spa' and are given Bulgari 'amenity kits' containing all the skincare and beauty essentials you'd need when flying through the skies.
But it's not just the contents that are designer - the kits come in fine leather bags and there are eight different designs in total: four cream ones for women and four charcoal options for men.
The kits contain organic seaweed VOYA products, presumably to match your kelp PJs.
Join our commenting forum
Join thought-provoking conversations, follow other Independent readers and see their replies