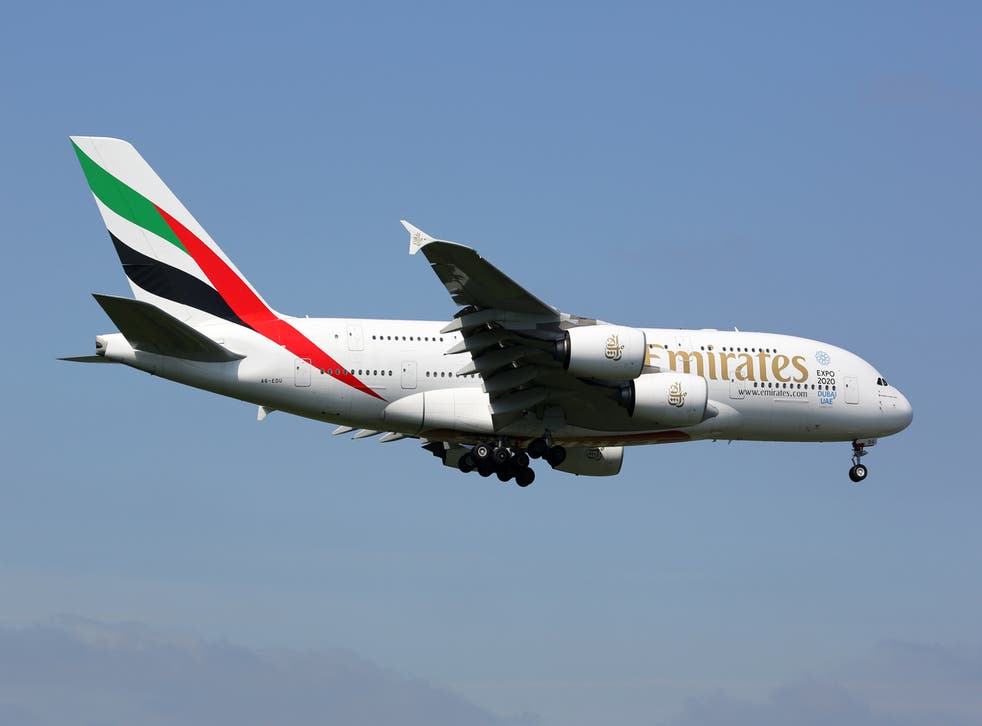 Emirates asks pilots to take a year of unpaid leave
'We are implementing various offers including unpaid leave and more flexible working time models,' says airline
Helen Coffey
Thursday 05 November 2020 11:30 Comments
Emirates is offering some of its pilots unpaid leave for the next 12 months in response to the coronavirus pandemic.
The United Arab Emirates flag carrier confirmed the move, but said pilots will continue to receive other support.
"We can confirm that we've offered some of our pilots unpaid leave for 12 months, with the possibility of an early recall back to duty depending on how quickly demand rebounds and our operational requirements," a spokesperson told The Independent.
"During unpaid leave, the company will continue to provide accommodation, medical cover and other allowances."
They added that the airline is doing all it can "to protect our talent pool for post-pandemic business recovery", but that it is also necessary to look at how the coronavirus outbreak is impacting on operations and its bottom line.
"Across the Group, we are implementing various offers including unpaid leave and more flexible working time models," said Emirates.
The airline previously warned in September that almost 600 of its UK-based employees risked losing their jobs as Emirates needed to "consider reducing the size of the UK workforce".
Emirates stated that quarantine, border controls and other travel restrictions had left passenger demand "extremely subdued", according to an internal memo seen by The Telegraph.
"We have to reduce the scale of the operation in order to protect our cash flow and safeguard our business, to ensure that we have a viable future," the staff email read.
Speaking to the BBC in July, the carrier's president, Sir Tim Clark, said Emirates would need to "let go of a few more" staff, having already cut a tenth of its workforce.
Despite insisting that the airline was "not as badly off as others", he admitted that about 15 per cent of employees would probably be "let go".
It follows the UK's own pilots' union's calls for a roll-out of airport Covid-19 testing "ready to go at the end of lockdown as an alternative to the ever-changing quarantine and lockdown restrictions".
Brian Strutton, general secretary of the British Airline Pilots' Association (Balpa), said: "If the government were determined to destroy the airline industry they couldn't be doing a better job.
"Hundreds of pilots and thousands of other workers have lost their jobs, and thousands more have taken pay cuts or are working part time."
Register for free to continue reading
Registration is a free and easy way to support our truly independent journalism
By registering, you will also enjoy limited access to Premium articles, exclusive newsletters, commenting, and virtual events with our leading journalists
Already have an account? sign in
Join our new commenting forum
Join thought-provoking conversations, follow other Independent readers and see their replies