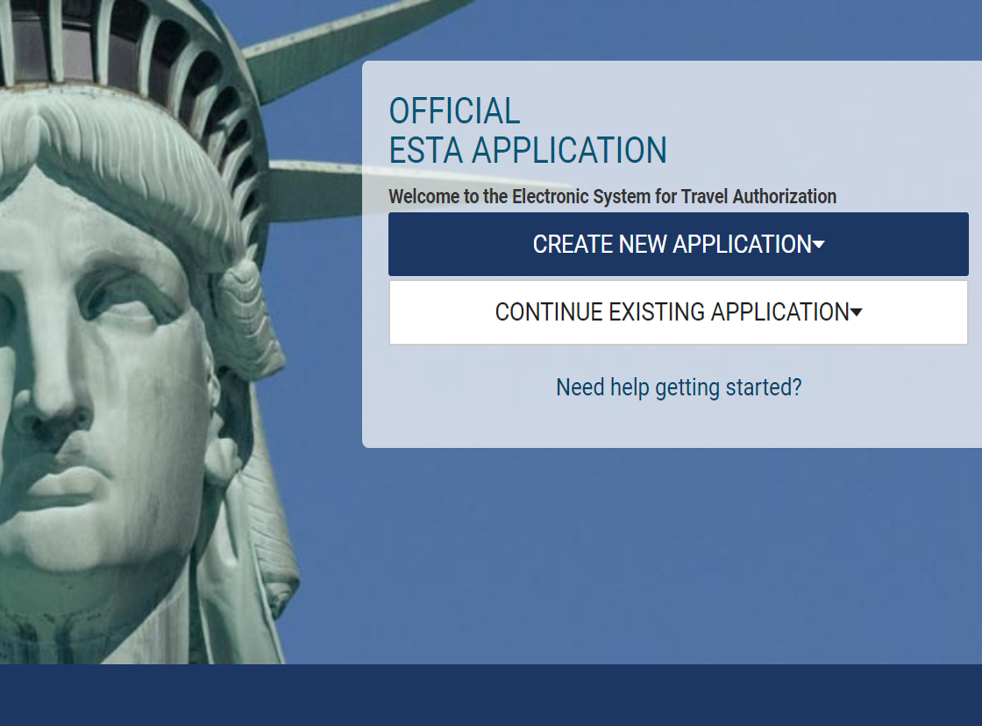 Esta website crash ruins hundreds of US trips for tourists
'Bleak is having to unpack from a holiday you didn't get to go on,' says holidaymaker
Hundreds of holidaymakers were forced to rearrange or cancel their travel plans to the US over the weekend after the online Esta application website crashed.
Britons, along with citizens of 35 other countries, can visit the States visa-free for 90 days, provided they have obtained an Electronic System for Travel Authorization (ESTA) by applying online beforehand.
But prospective travellers were left panicking on Saturday and Sunday when the website stopped working due to "routine maintenance" work.
Applicants worldwide were greeted by the message "Performing routine maintenance. Please check back later. Electronic System for Travel Authorization is currently down. We are sorry for the inconvenience."
Although the US embassy recommends completing the application at least 72 hours before travel, many leave it until a day or two before as the process has previously been almost instantaneous.
Spectacular photos of Lake Michigan frozen over

Show all 29
The website malfunction meant some holidaymakers had to cancel flights, fearing they would be denied boarding without an approved Esta.
Jess Lipson, 43, told The Times she'd been forced to cancel her Virgin Atlantic flight to LA to visit a friend for Thanksgiving.
"Isn't it in the unwritten developers' handbook that you never launch a new feature at the weekend, you test, test, test and test. And you do a soft launch first?" she wrote on social media, adding: "Bleak is having to unpack from a holiday you didn't get to go on."
Will Hall tweeted: "Any idea when #ESTA applications will be back to normal after the failed website upgrade over the weekend? We've already missed a flight because of this. (hint: don't do software upgrades on a Friday)."
Jonathan Wilson was one of the lucky ones. After tweeting that the Esta system wasn't working and he was "praying for a quick fix" so he could fly to the US with his wife and daughter, he wrote: "Esta approved and we are on our way home for Thanksgiving. Thank God for prayers answered!"
The Esta crash appeared to have happened as a result of improvements being made to the website.
Over the weekend, various US embassies tweeted: "New features (such as 'save and exit' function) added to #ESTA website will provide more convenience and security for users."
A spokesman for US Customs and Border Protection (CBP) told The Times: "CBP has for many years recommended that prospective travellers complete the online Esta form at least 72 hours in advance of travel to ensure sufficient time for processing."
The Independent has asked the US embassy for comment.
Join our new commenting forum
Join thought-provoking conversations, follow other Independent readers and see their replies