Etihad Airways bans all passengers apart from UAE citizens leaving thousands stranded
Abu Dhabi-based airline to only allow UAE citizens and diplomatic passport holders on flights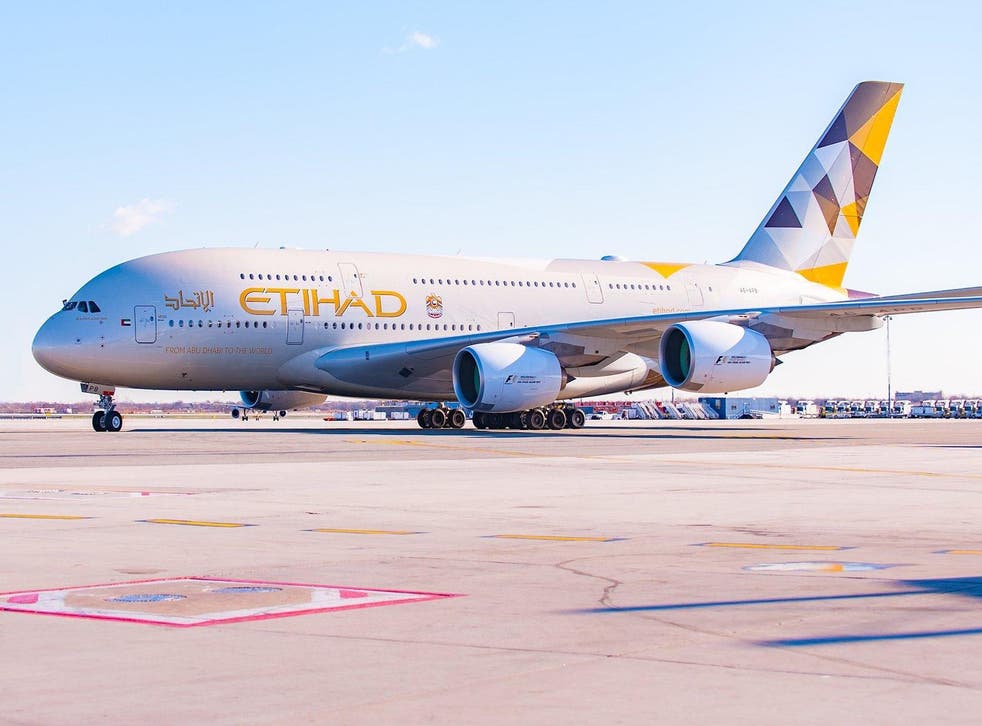 Thousands of British holidaymakers hoping to return home before a UAE flight ban takes effect on Wednesday may find themselves unable to travel.
Etihad, the Abu Dhabi-based airline, has tweeted: "Effective immediately, passengers departing from international destinations will only be allowed to travel if they are UAE citizens or diplomatic passport holders, and only if their final destination is Abu Dhabi.
"If you are booked on a connecting flight via Abu Dhabi to anywhere else on our network, you will not be able to travel and should not go to the airport."
The UAE had earlier announced an end to passenger flights from Wednesday in response to the coronavirus crisis.
Passengers who are in the UAE will still be able to depart from Abu Dhabi until the suspension of flights just before midnight on 25 March.
Before and after photos show impact of coronavirus around the world

Show all 20
Emirates, the world's biggest carrier of intercontinental passengers, has not yet made a statement and The Independent is urgently seeking clarification from the airline.
It is believed that the ban may affect only the emirate of Abu Dhabi rather than Dubai.
The move effectively blocks the travel plans of UK citizens planning to fly through Abu Dhabi from Asia, Africa or Australia.
Alternative routes are becoming scarcer by the hour, with international flight bans taking effect across the world.
Register for free to continue reading
Registration is a free and easy way to support our truly independent journalism
By registering, you will also enjoy limited access to Premium articles, exclusive newsletters, commenting, and virtual events with our leading journalists
Already have an account? sign in
Register for free to continue reading
Registration is a free and easy way to support our truly independent journalism
By registering, you will also enjoy limited access to Premium articles, exclusive newsletters, commenting, and virtual events with our leading journalists
Already have an account? sign in
Join our new commenting forum
Join thought-provoking conversations, follow other Independent readers and see their replies