Etihad flies plastic-free ultra-long-haul flight
The same airline offers a three-room 'suite in the sky' called The Residence, complete with private butler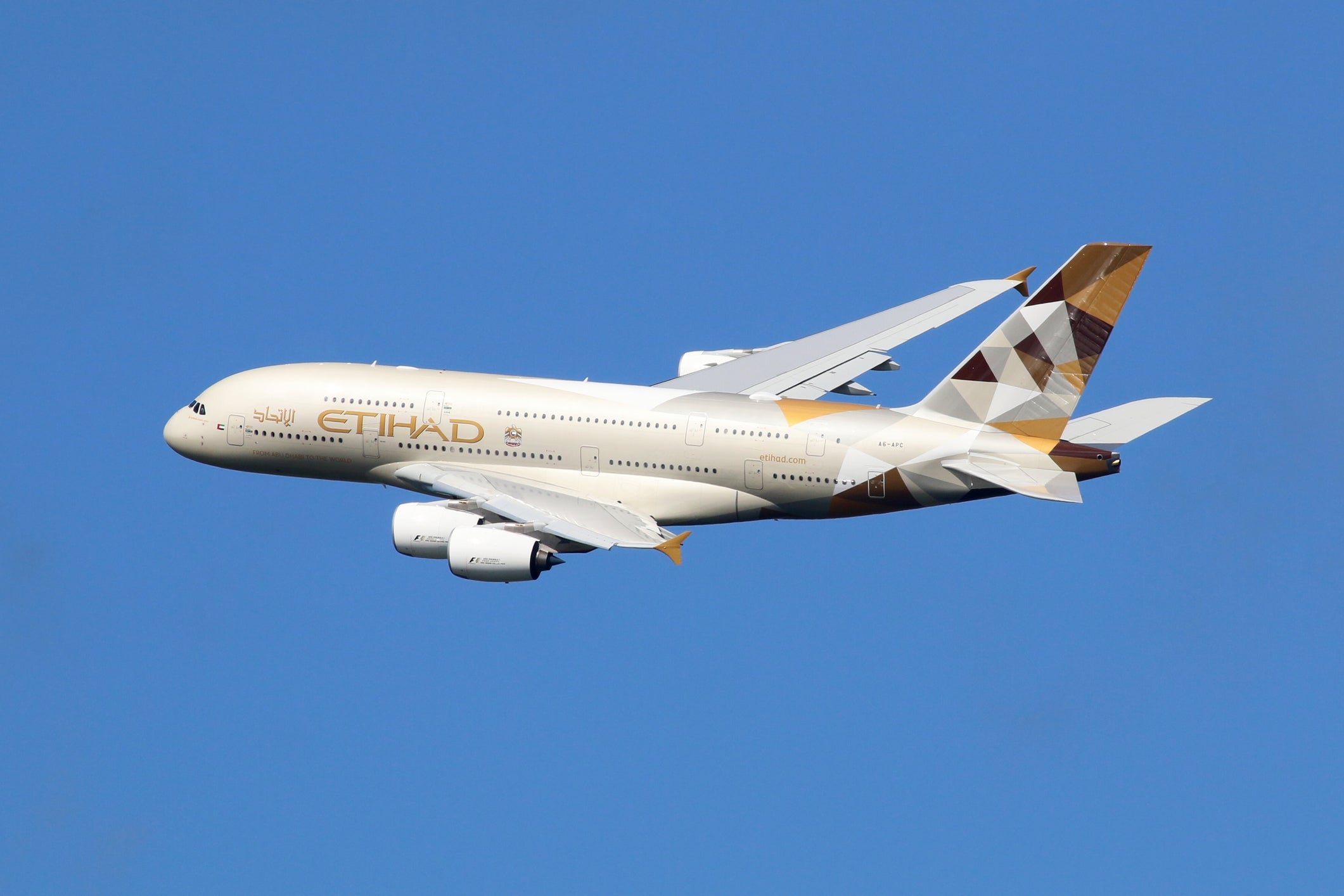 Etihad, which offers customers a three-room "suite in the sky", has pledged to remove 80 per cent of single-use plastics across the business by the end of 2022.
It comes as the national carrier for the United Arab Emirates flew an ultra-long-haul flight from Abu Dhabi to Brisbane, Australia, without any single-use plastics onboard - thought to be a world first.
Etihad, which claims it is the first airline in the Middle East to operate a flight without single-use plastics, swapped 95 pieces of plastic onboard for eco-friendly alternatives such as edible coffee cups and blankets made from plastic bottles.
According to the United Nations, 400 million tonnes of plastic are produced every year, with almost two-thirds of that intended for single use. Airlines are heavy consumers of single-use plastics.
"There is a growing concern globally about the overuse of plastics which can take thousands of years to decompose," said Tony Douglas, group chief executive officer of Etihad Aviation Group.
World's safest airlines 2019
Show all 19
"We discovered we could remove 27 million single-use plastic lids from our inflight service a year and, as a leading airline, it's our responsibility to act on this, to challenge industry standards and work with suppliers who provide lower impact alternatives."
"Anything that reduces the impact of air travel on the planet has to be welcomed, and Etihad is making a bold move in the right direction," said The Independent's transport correspondent Simon Calder.
"Aviation's damage per passenger is steadily declining as aircraft become more efficient and airlines drive up the 'load factor' – reducing the number of empty seats on the average flight.
"Airlines like to stage publicity stunts to try to emphasise their green credentials. But if airlines – and travellers – were really serious, they would not, respectively, supply or demand extremely luxurious onboard products.
"The most harmful of these to the planet is Etihad's The Residence, the three-room 'suite in the sky' complete with butler service."
In February, Qantas pledged to reduce waste sent to landfill by 75 per cent in two years.
The Australian carrier and Jetstar – a budget airline operating in Australia that is owned by Qantas – generate more than 30,000 tonnes of waste every year.
Qantas has also committed to remove over 100 million single-use plastic items each year by the end of 2020.
To meet this target, the airline will phase out boarding passes, frequent flyer cards and operational manuals. The airline has already removed plastic wrapping from headsets, blankets and pyjamas, and replaced plastic straws with paper ones.
Join our commenting forum
Join thought-provoking conversations, follow other Independent readers and see their replies