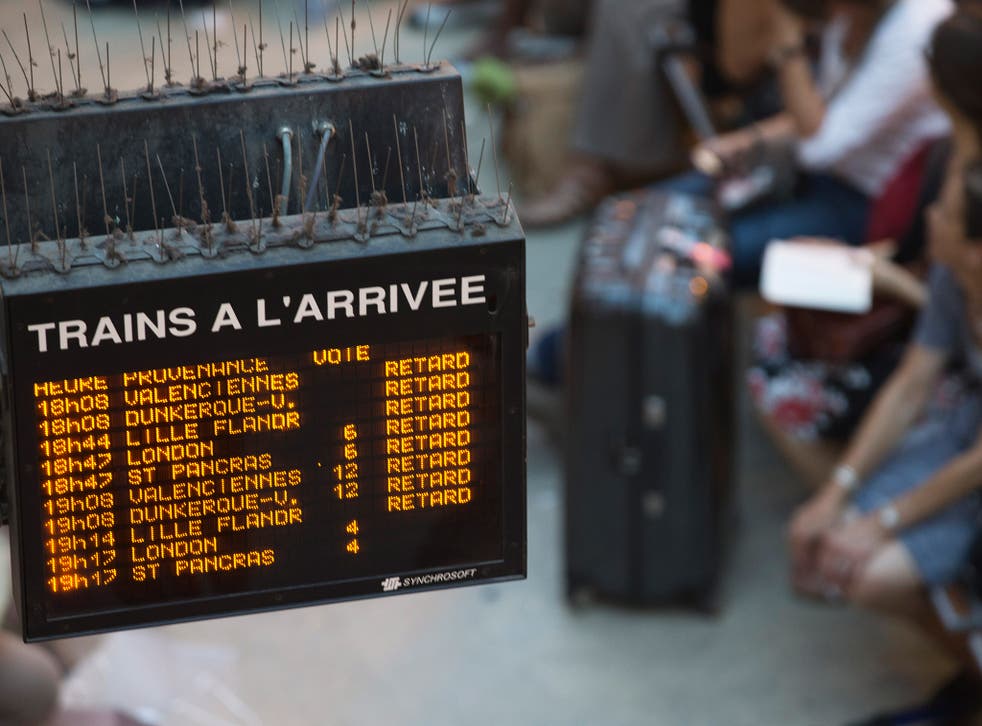 Eurostar closure: Dispatches from Lille Europe station, where travellers have been left stranded
The station is a key transfer point for travellers from elsewhere in France
Even from about 100 metres of Lille Europe station, it was clear that things were not going well at the city where lines from Paris and Brussels converge for the journey through the Channel Tunnel to London.
Hundreds of people were milling around, with occasional announcements - sometimes in French only, to the annoyance of British travellers - to wait for passport control. Then some people emerged from the platform, having been told by staff on board the Brussels to London service that the game was up and no more trains would be running for the rest of the day.
John Murphy from Essex was among them: "It was more or less 'sort yourself out'. They say try to avoid the first two or three trains tomorrow because they'll be too full of businessmen."
Lille Europe is a key transfer point for travellers from elsewhere in France. Beronice Wedgwood, from West Bromwich, had arrived from Marseille to learn that her connection had been cancelled."I just wish they could choose a different time when it doesn't disrupt lots of holidaymakers," she said.
The throng was then joined by a coachload of international travellers who were at the end of a three-week tour of Europe and were on the last leg to their trip to London. One of them, Rick Peskard from British Columbia, explained their frustrating journey:
"We were on our tour bus waiting for the ferry at Calais, but we were told we couldn't sail. The tour guide brought us here and tried to put us on a train to London. But then we discovered we couldn't do that. Now we're going to Calais by a local train, and if that doesn't happen I don't know what we'll do.
"If the French unions want support they're going the wrong way about it."
In pictures: Calais crisis

Show all 15
Join our new commenting forum
Join thought-provoking conversations, follow other Independent readers and see their replies