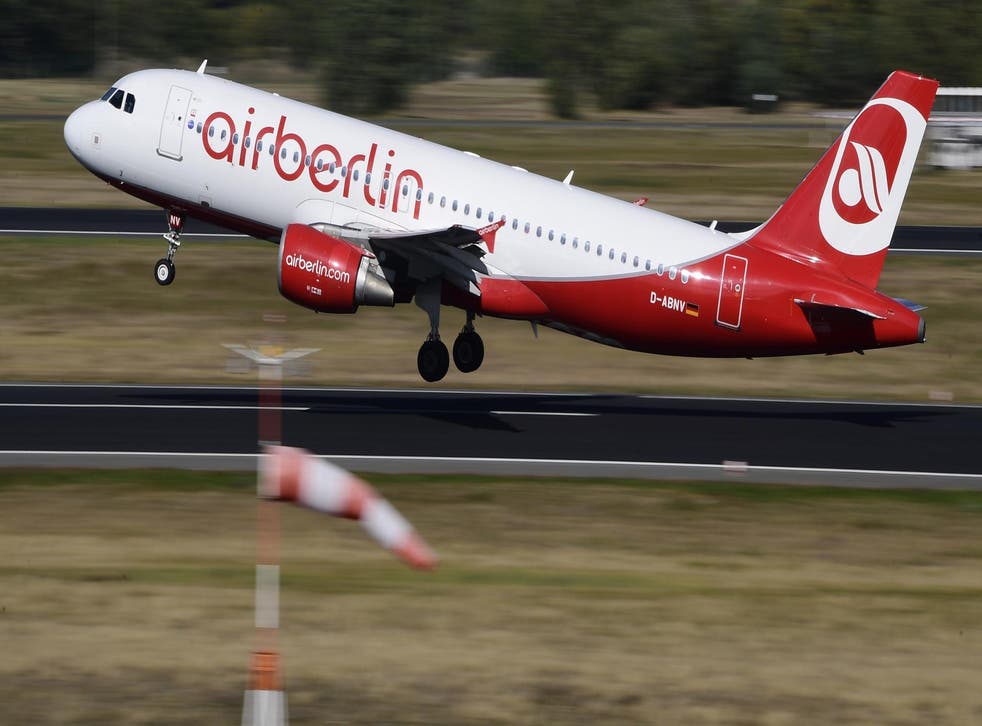 Bad flight delay? Try beating this one involving Daytona 500 and Air Berlin
Plane Talk: The motor race trumped the needs of 271 diverted passengers for hotel rooms
The auxiliary power unit (a small engine that sits near the tail) was broken, which was inconvenient because it is the usual method for starting the real engines. By the time some reliable ground power was found, slots had slipped and we arrived at the Sussex airport an hour behind schedule. Which, on the scale of disruption endured by some passengers this week, was almost imperceptible.
You may have read about the very expensive mouse that checked in for a trip to California, by boarding a British Airways Boeing 777 at Heathrow, destination San Francisco. A new plane had to be found, and the passengers were over four hours late leaving London. It was a narrow squeak, but the captain managed to make up time over the Atlantic – meaning that the plane arrived a whisker under four hours late, triggering a lower rate of compensation for the passengers: €300 rather than €600. Hard cheese.
I imagine the German airline, Air Berlin, will face some interesting claims as a result of last Saturday's flight from Dusseldorf to Cancun in Mexico.
The Airbus was flying off the Florida coast when the crew decided to divert due to suspected smoke on the flight deck and in the cabin. "Don the oxygen masks and land first, ask questions later" is wisely the order of the day in such circumstances. The nearest suitable runway was at Daytona Beach, so that was where they went on what the airline describes quaintly as "an out-of-course landing".
After a safe arrival, it became clear that the passengers' problems were only just beginning.
Those European delay and disruption rules also cover customer care, and specify that for overnight stays they must be provided with hotel rooms. But theory and practice are different things.
For a start, as none of the passengers were expecting to visit the US, few of them were in possession of an Esta – electronic permission to apply for entry to America. That should not constitute an insurmountable problem, because the practice in such circumstances is to revert to the old analogue days when everyone filled out a green form, known as an I-94W.
Unfortunately it also happened to be spring break in Daytona Beach, as well as Daytona 500 race weekend. Every room in town, and for miles around, was occupied (or at least booked; my limited experience of the February tradition where college students go wild suggests that the guests were probably out partying until dawn). So the unfortunate 217 Air Berlin passengers were obliged to spend the night in the terminal of one of Florida's smaller airports.
The airline says they were "provided with meals and hygiene products" and had "access to internet and television". With that sort of night in prospect, who wants to be sipping a sundowner on Mexico's Riviera Maya?
It was not until Sunday afternoon that a replacement plane arrived to convey them to Mexico, in the shape of an American Airlines jet flown down from Philadelphia.
What more could possibly go wrong? Well, Daytona Beach is a small airport with limited equipment. Since the Airbus A330 is not an aircraft type normally on the ground handlers' radar, it lacked the right equipment to open and unload the cargo holds. So while they flew south, their cases stayed put. Only when the plane was mended could it finally convey the luggage to Cancun.
The episode will already have cost Air Berlin hundreds of thousands of euros in flight operations, but it remains to be seen how much the German airline will pay out in compensation. My sole experience with an Air Berlin late-night cancellation from Belfast left me £260 out of pocket, because the airline refused to pay for a hotel and a replacement flight. Then the carrier successfully stonewalled a claim for the stipulated €250 compensation for years, until the statute of limitations kicked in.
So let me wish the delayed passengers good luck – which in German, I believe, is Glück auf. Which seems, on reflection, to resonate with Air Berlin's attitude to me.
Join our new commenting forum
Join thought-provoking conversations, follow other Independent readers and see their replies