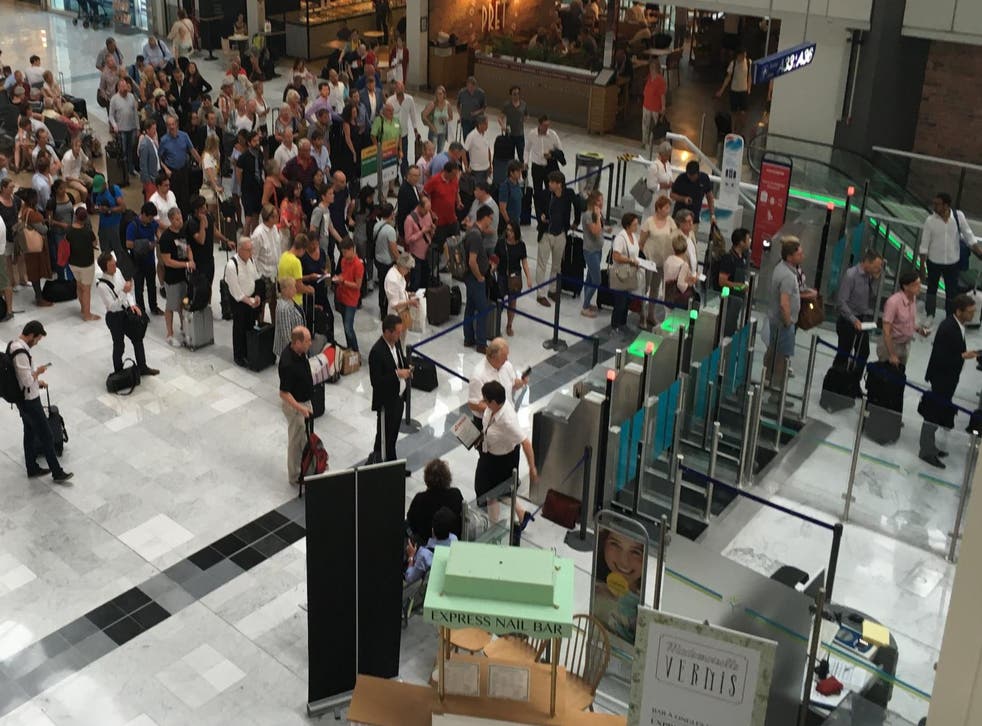 France air-traffic control failure: Flights across Europe grounded and delayed after catastrophic outage
The French air-traffic control system has failed
Hundreds of thousands of passengers face cancelled or heavily delayed flights after an air-traffic control failure in France.
It is one of the busiest days of the year in European aviation, particularly for British travellers heading home at the end of their summer holidays.
British Airways has cancelled dozens of flights to and from Heathrow, including services to Athens, Barcelona, Berlin, Lisbon, Nice and Rome.
Many others are delayed by two hours or more.
A BA spokesperson said: "Like all other airlines, we're impacted by an air-traffic control outage which is causing delays to flights using French and Spanish airspace.
Top ten airlines of 2019

Show all 10
"We're working hard to minimise the impact on our customers' travel plans, but we do expect disruption to services to France and Spain, as well as those which fly over these countries on the way to other destinations.
"Customers due to travel with us today should check the status of their flight on ba.com, so we can let them know if their flight is affected. We are also offering flexible rebooking options for customers wishing to change their dates of travel as a result of the disruption."
At Gatwick, many flights have been delayed on departure. The leading airline at the Sussex airport, easyJet, has had delays of two to three hours on flights to Faro, Thessaloniki and Dubrovnik.
An easyJet flight from Toulouse is expected to return five hours late.
A statement from easyJet said: "We are currently experiencing disruption due to a partial failure of French air traffic control systems."
Around 60 per cent of all easyJet flights pass over French airspace.
The airline has cancelled six flights to and from Stansted, serving Amsterdam, Edinburgh and Munich.
Tui Airways has had delays from Gatwick of over two hours to Faro and Malaga.
At Manchester, the third-busiest airport in Britain, Jet2 passengers to Alicante on two separate flights are delayed by four hours or more.
At Bristol airport, there are delays of over two hours to Faro on Tui and Barcelona on easyJet.
Many delays to other destinations are building up, with easyJet flights this afternoon to Basel, Belfast and Bilbao delayed by three hours or more.
Passengers are not entitled to cash compensation, but airlines have a duty of care to provide meals, accommodation if necessary and alternative flights on the same day if any seats are available.
Join our new commenting forum
Join thought-provoking conversations, follow other Independent readers and see their replies