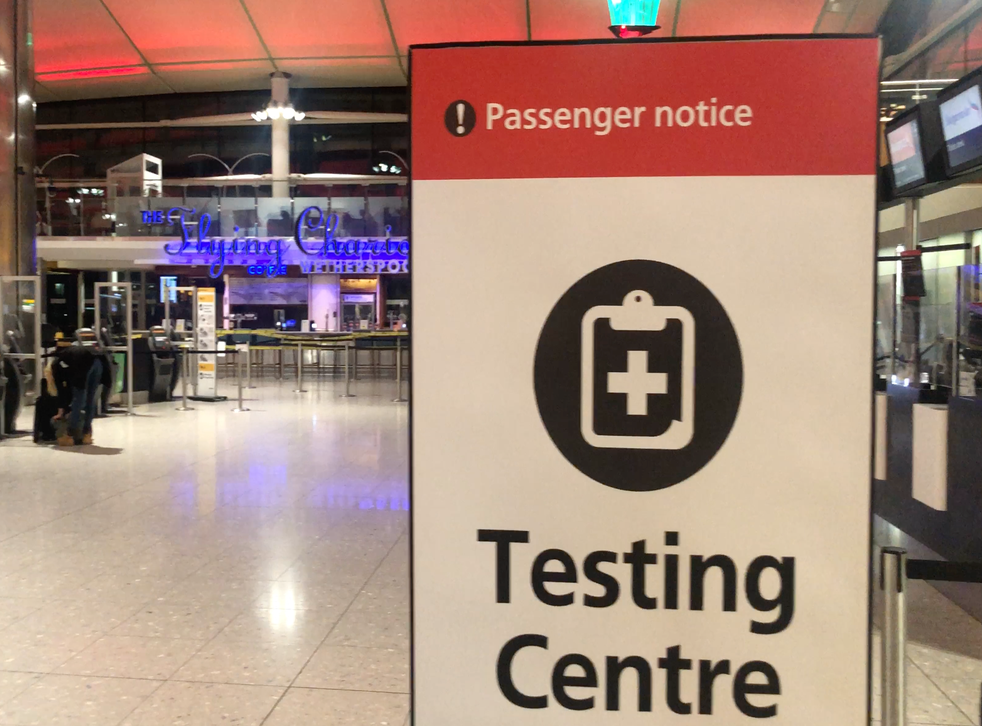 UK travel testing rules a 'scam,' says global airline chief
Willie Walsh, director-general of Iata, accuses governments of profiteering because of tax on tests
UK travel testing rules are a "scam", the former chief executive of British Airways has said.
Willie Walsh, who is now director-general of the International Air Transport Association (Iata), described the current regulations as "nonsense" for short-term visitors.
Speaking at the online World Aviation Festival, Mr Walsh said: "We've got a ridiculous situation. If you fly into the UK for business or a medical reason you've got to buy a package for a test for day two and day eight, even though you won't be there on day eight.
"This is nonsense. It's a scam. Let's call it what it is.
"Nobody will object to having systems in place to protect health and to ensure people can travel safely.  But I think everybody should object when we see evidence of people being ripped off."
But the Department for Transport (DfT) pointed out that, since earlier this month, it is possible for short-stay visitors to book only a single test.
The Iata boss also accused the medical industry of charging too much, and deplored taxation on tests.
"We're clearly seeing evidence of profiteering by people who have jumped on the testing bandwagon," he said. 
"We have governments mandating testing and then charging VAT on top of it. They're saying 'You need to do this to preserve health systems, but we're going to charge you VAT for something that is a critical service'.
"We've got to challenge all of this. The cost of testing should be significantly lower than it is.
"We can't have a situation where only the wealthy are in a position to travel. That would be a shame and a disgrace."
At present all non-essential overseas travel from the UK is banned, though this ban is likely to be lifted on 17 May.
Mr Walsh also questioned whether PCR testing – which is recognised as high quality, but is also slow, complex and expensive – is necessary.
"There's a lot of evidence to suggest we can have rapid antigen testing that is just as efficient and safe," he said.
A DfT spokesperson said: "Testing remains an important tool in our wider measures to manage the risk of imported cases, allowing us to monitor positive tests, ensure people home quarantine, and identify the genomic sequence of variants of concern."
Join our new commenting forum
Join thought-provoking conversations, follow other Independent readers and see their replies