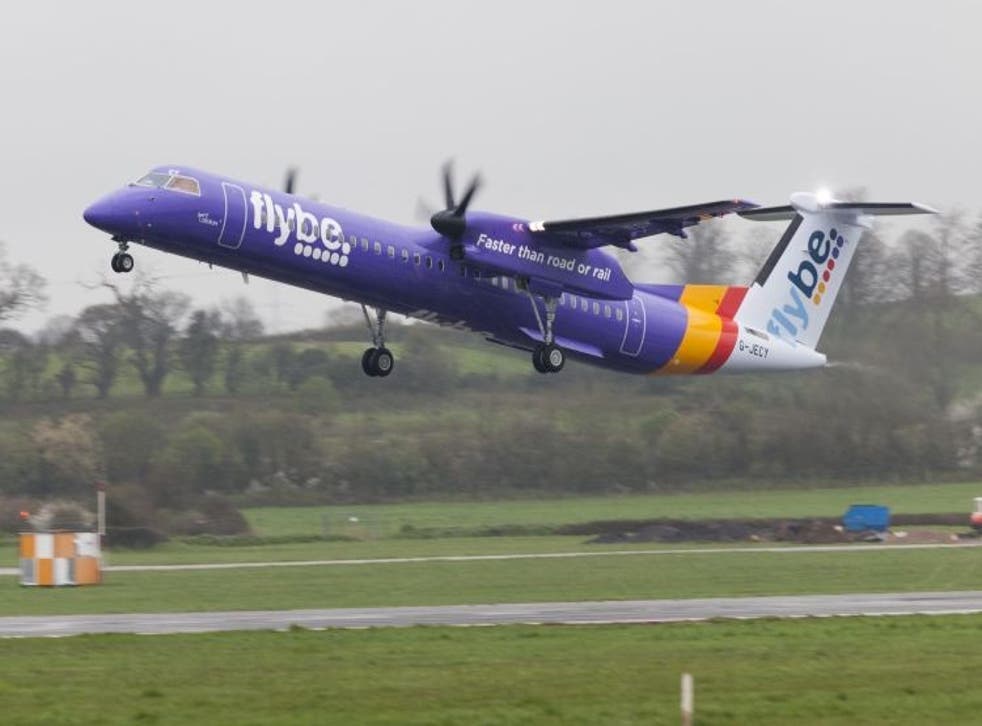 Would you take Flybe's new 'slow shuttle' from Scotland to Heathrow?
Plane talk: New Flybe flights will take half an hour longer than the existing BA service
Simon Calder
Travel Correspondent
Tuesday 20 December 2016 16:50 Comments
From 26 March 2017, Flybe will inherit the dormant slots at Heathrow for flights to and from Aberdeen and Edinburgh. The Exeter-based airline will challenge British Airways on those routes, and some test bookings suggest that fares are already falling as a result. But BA will have a distinct edge over the newcomer in terms of speed.
On the Edinburgh-Heathrow route, the quickest British Airways flight is 85 minutes, with the average journey scheduled for one-and-a-half hours. But all three daily Flybe services will take two hours. The fastest train between the Scottish and English capitals takes only four hours.
The distance between Edinburgh and Heathrow airports is 333 miles. The schedules published by airlines are "block times", from pushing back at one airport to reaching the stand at the destination.
The actual flying time for a British Airways Airbus jet is less than an hour if no holding is required before landing at Heathrow, but slack is built in for queuing on the ground and "stacking" over the Home Counties waiting for a landing slot.
The aircraft that Flybe will use for the link is believed to be the Bombardier Dash 8 Q400, a propellor plane with a maximum cruising speed of 414mph — which the maker calls a "jet-like" speed. The top cruising speed of BA's Airbus A320 is 533mph, about 30 per cent higher. But on a relatively short hop, aircraft are in the cruise for a short spell.
On the 403-mile trip from Aberdeen to Heathrow, Flybe is allowing two hours and 15 minutes, compared with as little as 90 minutes on BA.
Analysis of fares suggests that travellers will benefit from the new competition. The Independent checked Sunday out/Monday back journeys from Aberdeen to Heathrow in March 2017. On the first three weekends, when British Airways has the route to itself, BA's lowest return fare is £129. But on the final weekend, when Flybe starts up, the BA fare falls to £85 — just £1 more than Flybe.
Click here for the latest travel offers from Independent Holidays
Register for free to continue reading
Registration is a free and easy way to support our truly independent journalism
By registering, you will also enjoy limited access to Premium articles, exclusive newsletters, commenting, and virtual events with our leading journalists
Already have an account? sign in
Join our new commenting forum
Join thought-provoking conversations, follow other Independent readers and see their replies