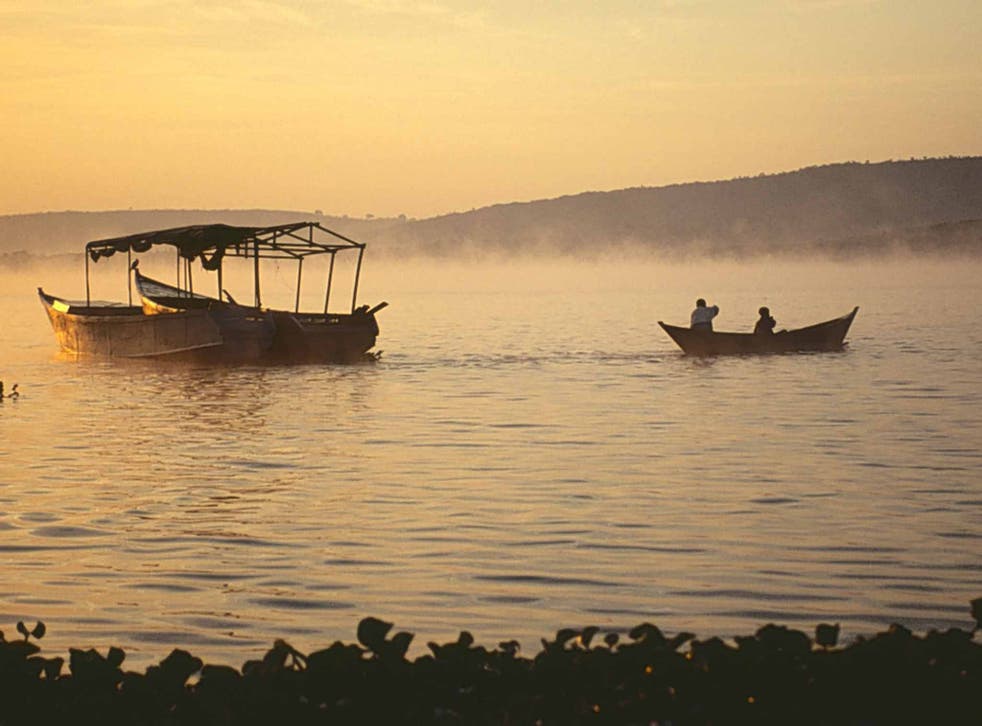 Flights to Uganda, Anglo-Scottish routes, and the end of Little Red
Africa's loveliest airport? Entebbe. Uganda's international airport has a spectacular location on a peninsula that juts into Lake Victoria – almost a mile above sea level, and about the same distance from the line of zero latitude. The setting invites you to step from an overnight plane into the freshness of an equatorial dawn, with promise of African adventures to come.
British Airways has flown between Heathrow and Entebbe for decades, but Flight BA62 was due to take off from Uganda for the last time in the early hours of this morning. The writing has been on the runway for a while. When I first made the 4,000-mile journey from London, it was aboard a BA Jumbo. The jet used was then scaled down to a 767. As Dar es Salaam, in neighbouring Tanzania, found to its cost two years ago, that downgrade typically precedes a route being axed.
Realistically, there is no imminent prospect of a Ugandan carrier starting flights to London; last year Air Uganda followed Uganda Airlines into aeronautical oblivion. Virgin Atlantic could in theory take up the route, but there is more chance of its president, Sir Richard Branson, becoming president of Uganda than of his airline ever flying between Heathrow and Entebbe. Instead the route will be erased from the map of the skies. Nairobi is now the only East African city served by British Airways.
Could Entebbe airport be mimicking its code – is EBB seeing passenger numbers ebb away? No. Happily, rival airlines have launched a flood of seats, making Uganda easier to reach than ever. From wherever you live in the UK, Entebbe is accessible in two easy hops: on Emirates, Etihad and Qatar Airways via their Gulf hubs, KLM via Amsterdam, Turkish Airlines via Istanbul, and Kenya Airways and Ethiopian Airlines via their respective capitals.
The strength of the competition explains why, despite the much talked-about importance of emerging markets, British Airways decided to put its plane elsewhere and extract more value from its slots at Heathrow.
Dud domestic remedy
Last weekend, it was Virgin Atlantic's turn to throw in the towel when the airline's final flights from Aberdeen and Edinburgh touched down at Heathrow – marking the end of a heroic but painfully expensive attempt to compete with BA between Europe's busiest airport and Scotland. Excuse a barrage of brands while I explain the circumstances. The Virgin Atlantic flights were operated under the "Little Red" name by the Irish airline, Aer Lingus, now an adopted sister of British Airways, using slots surrendered by BA as part of the deal to take over its competitor, BMI, formerly British Midland. These so-called "remedy slots" were intended to ensure intense competition from Heathrow to Aberdeen and Edinburgh, but it didn't quite work out like that.
Announcing the closure of the Little Red routes, Sir Richard Branson said: "We were offered a meagre package of slots on a short-term basis and decided to lease a couple of planes and give it our best shot. The odds were stacked against us and sadly we just couldn't attract enough corporate business on these routes."
British Airways has won back the monopoly on domestic flights from Heathrow that it lost in 1982 when British Midland moved in.
Scots slots lost
BA also gets those precious slots back – yet need not use them for Anglo-Scottish routes. Virgin Atlantic's retreat means 20,000 fewer seats a week between Scotland and Heathrow. Constant demand and sharply lower supply implies higher fares. The final Aberdeen-Heathrow flight on Virgin Atlantic was on sale the day before at £73, compared with £135 for the cheapest BA service on the route. Britain's biggest low-cost airline, easyJet, has pledged frequent flights from Heathrow to Scottish airports – but only if a new runway is built.
Join our new commenting forum
Join thought-provoking conversations, follow other Independent readers and see their replies