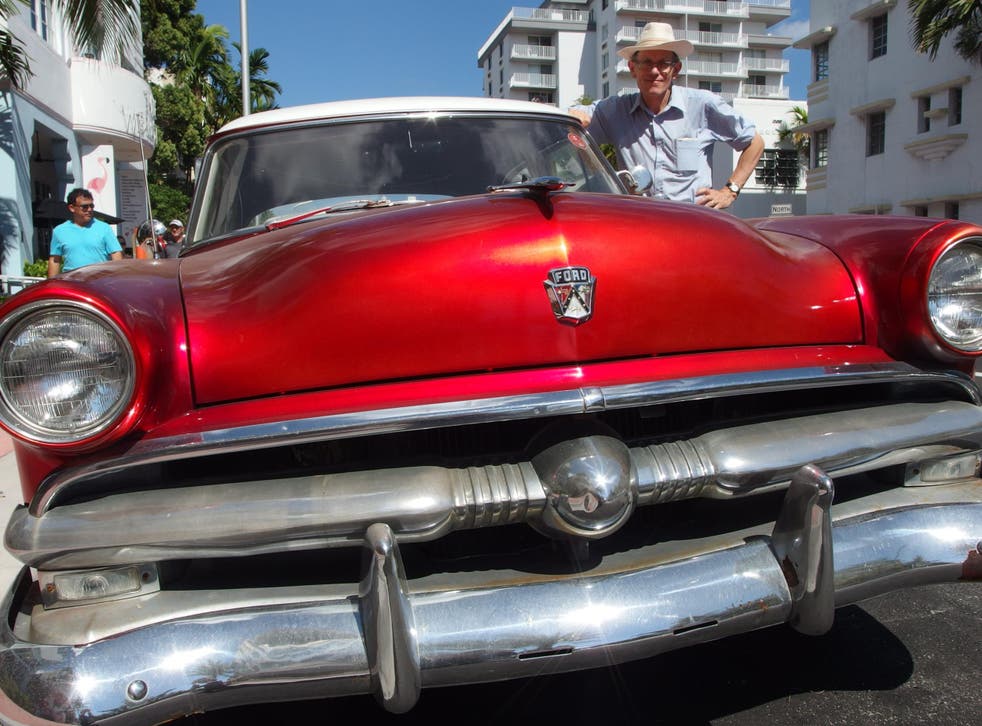 This winter is the best time to get a cheap transatlantic flight
Plane Talk: If Black Friday did not work for you, there are plenty more bargains to be found between the UK and US
The marketing trick known as "Black Friday" is barely a decade old, and the aviation industry seems to have made the late November retail frenzy an essential component of its sales calendar.
Right now I am looking at an embargoed press release from Ryanair for the eighth and final day of what it calls its "Cyber Week Sale". I can't reveal what's in it, but I do suggest you don't get too excited; as many travellers have found to their annoyance, some flight and holiday prices subsequently fall below their Black Friday levels.
There were plenty of £9.99 or €9.99 flights around on Europe's biggest budget airline before this campaign began, and there will be plenty left afterwards.
More tangible value on Black Friday was to be found going west, and in particular Air New Zealand's final flash sale before it abandons the Heathrow-Los Angeles route. The airline had promised £179 returns from London to southern California from 10am on Friday. The last time I enjoyed a fare like that was a quarter-century ago, when Virgin Atlantic was the benefactor.
World's best airlines 2020

Show all 10
But Air New Zealand was offering only 100 such tickets, for dates in February and March. And despite clicking, refreshing and hoping for half an hour, the cheapest deal I could find was £272 – an excellent fare for 11,000 miles of travel on a top-quality airline, but not quite the deal I was hoping for.
With (most of) the hype now behind us, it is time to look more closely at how the market is behaving. If you plan an American escape, this looks like the best of all possible winters.
The strong message I am getting from insiders at leading airlines is that the business-class cabins are very full. Consequently they are happy to sell off economy seats at absurdly low prices.
If you are willing and able to travel as early as Tuesday 3 December, United has a fare of £325 return for a return trip from Heathrow to Los Angeles for a week.
One reason prices are so low, of course, is that few people have the opportunity to travel in early December.
Demand soars later in the month; a search for the lowest fare to southern California for the Saturday before Christmas, coming back on New Year's Day, shows Virgin Atlantic as the cheapest at £2,926. That's nine times the rate that bargain hunters this week will enjoy.
If you are constrained to travelling over Christmas and new year, then hang on for a week or two until the airline release their late business-class specials. These deals reflect the fact that "front-heavy" flights for most of the winter become weighted towards the back over the festive season as the premium cabin empties and the economy seats fill.
Once 2020 is properly under way, though, it becomes a buyer's market once again. New year, New York? Flying to JFK for a week on 14 January costs £260 return on British Airways.
"Flights on this route are filling up fast," warned BA when I made a test booking. But as the same price applied to every single departure, I think it would be more correct to interpose the word "not" in that sentence.
I am more tempted by a week in Miami in February, when Virgin Atlantic will welcome you on board at Heathrow for a comfortable £264 return (out 4, back 11 February, though many other date combinations are available).
These fares are "basic" (BA) or "light" (Virgin), and both carriers hope you will pay an extra £90 or so for baggage, assigned seat assignments and a few other supposed benefits. Yet British Airways has an absurdly generous 46kg, two-piece cabin luggage allowance. Virgin's 10kg is miserly by comparison, but quite sufficient for a trip to Florida.
One midwest destination, though, remains aloof from the bargains. St Louis, Missouri, used to have a transatlantic link from London on TWA (now part of American Airlines). You have to change planes along the way, but even so I thought some decent deals would be available – certainly no more than £400. Yet the best I can find for a range of dates is almost £600.
I like the city located where the Missouri meets the Mississippi, but it won't be on my new year wish-list.
Let me just mention that, in the repertory theatre business in the US it is said that the worst time to be a travelling actor is as follows: "The week before Christmas, the week before Easter and the week in St Louis."
Join our new commenting forum
Join thought-provoking conversations, follow other Independent readers and see their replies