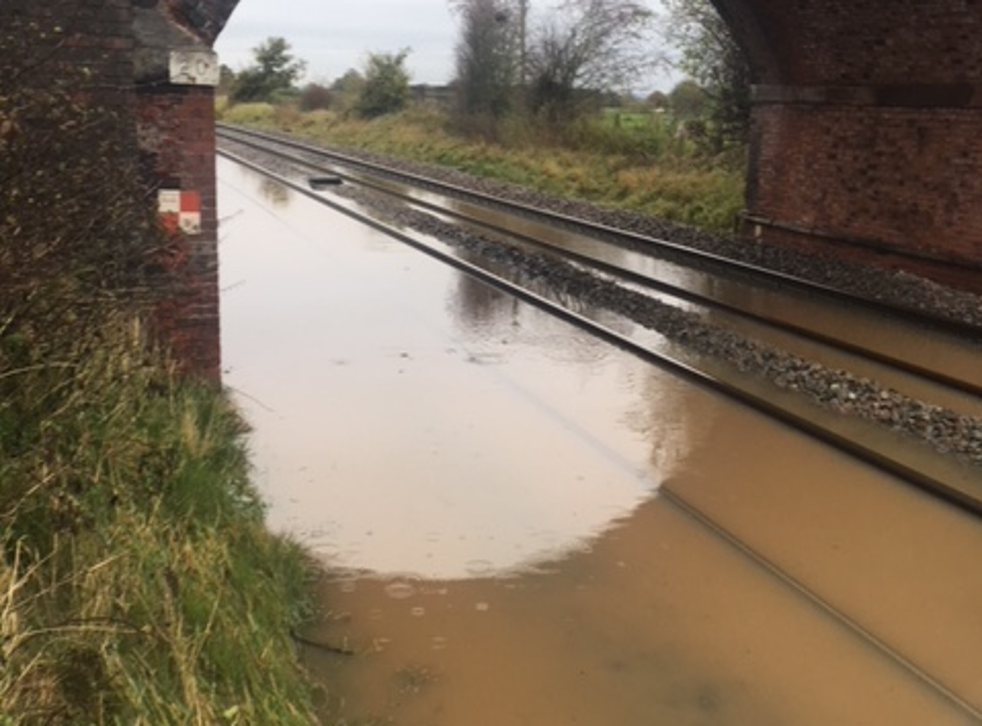 UK flooding: At least 10 rail routes blocked due to torrential rain
Some train operators are urging passengers not to travel today
At least 10 rail routes have been blocked due to severe flooding, mainly in South and West Yorkshire, Nottinghamshire and Derbyshire.
Northern Rail and TransPennine Express are advising affected customers not to travel where possible, and say rail replacement buses will be very limited due to poor road conditions.
The line closures include some of Britain's key inter-city links.
No trains are running on the usual line from Leeds to London King's Cross because the line is blocked in the South Elmsall and Adwick area.
Some Leeds trains will now run between York or Doncaster and London.
World's best train journeys

Show all 10
The East Coast main line train operator, LNER, says: "You may use your ticket on TransPennine Express services between Leeds and York to connect with the next LNER service at York.
'You may also use your ticket on Grand Central services between Wakefield Kirkgate and Doncaster.
"There is no current estimate for when lines will re-open."
Many other services will be cancelled. Flooding at Moorthorpe has closed the line from Sheffield to Leeds. The early East Midlands Railway departure from Leeds via Sheffield to London King's Cross has been cancelled.
Routes from Sheffield to Lincoln, Doncaster, Chinley and Goole are closed, due to "dangerously high river levels that are expected to peak throughout the morning".
Elsewhere in the region, no trains are running between Barnsley and Huddersfield nor Shirebrook and Worksop. National Rail says: "All lines are closed through the Worksop area. This is expected to continue until at least the end of service today."
The trans-Pennine links from Hebden Bridge to Rochdale and Cleethorpes to Manchester are also blocked.
TransPennine Express is currently advising passengers not to travel between Manchester Piccadilly and Cleethorpes until at least 12 noon.
Trains are being re-routed where possible, but in a normal rush-hour lines are congested.
In Cheshire, the line between Chester and Crewe is flooded, with trains either delayed by up to an hour or cancelled. It is affecting links to and from London and North Wales.
National Rail says: "Customers who decide to travel today please be advised that journeys times will be considerably longer than normal."
On many of the affected routes, passengers who choose not to travel on Friday will be able to use their tickets to travel on Saturday.
But passengers choosing to postpone their journeys on the East Coast main line until Saturday will find that trains are diverted via Lincoln and take about one hour longer than usual.
Join our new commenting forum
Join thought-provoking conversations, follow other Independent readers and see their replies