Flybe collapse: alternative routes to UK cities
Hundreds of thousands of passengers are stranded by the regional airline's collapse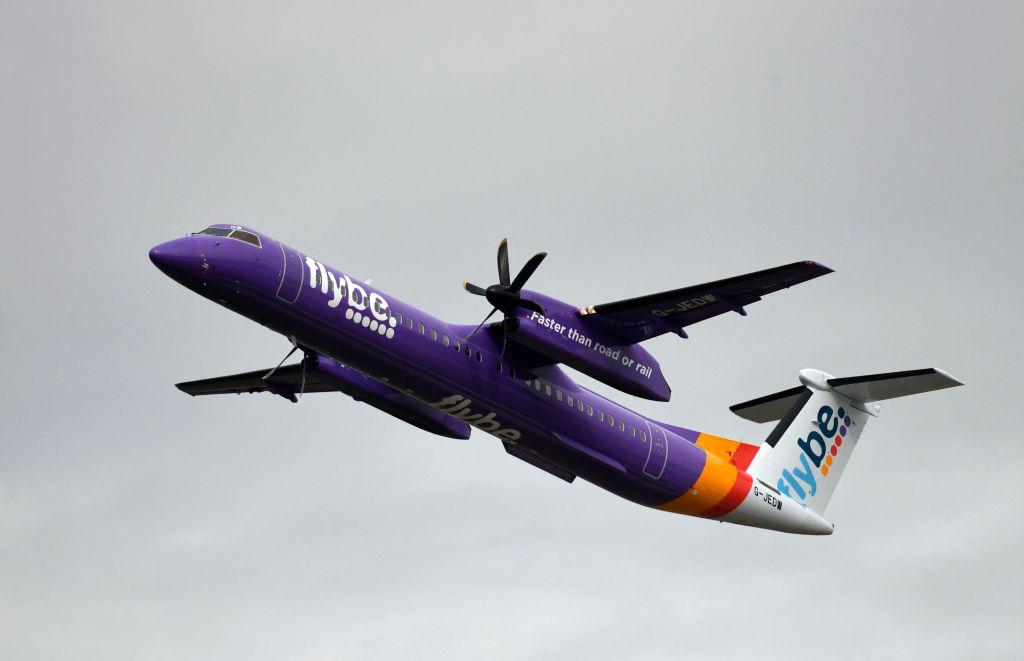 Regional airline Flybe has collapsed, taking with it 68 aircraft and some key domestic UK routes.
All future flights on the Exeter-based airline have been cancelled, stranding hundreds of thousands of passengers.
Airlines including easyJet and Ryanair have been quick to announce a wave of rescue fares for stranded passengers.
Meanwhile, British rail operators have offered free travel to employees or passengers with Flybe bookings over the next week.
Flybe, which carried around eight million passengers each year to 71 airports across the UK and Europe, operated flights to and from a number of UK airports.
According to recent analysis by Routes Online, Manchester, Southampton and Birmingham airports had the highest number of Flybe departures, with more than 200 flights each a week.
In addition, some airports were more heavily reliant on Flybe than others.
Around 80 per cent of the flights from George Best Belfast City airport were operated by Flybe; while in Exeter, where the airline was based, it operated the majority of flights.
Here are the alternative ways to get between some of Flybe's most popular routes.
Edinburgh – London Heathrow
British Airways flies between the Scottish capital and the UK's busiest airport multiple times a day, with a flight time of around 90 minutes.
Alternatively, there are direct trains between London King's Cross and Edinburgh Waverley station that take just shy of four and a half hours.
Belfast City – Manchester
Without Flybe, there are no direct flights that operate from Belfast's city-centre airport to Manchester, the UK's third-busiest hub.
However, easyJet flies from Belfast International airport to Manchester in under an hour.
Belfast City – Birmingham
Likewise, the collapse of Flybe means there are no longer any direct flights from Belfast City airport to Birmingham; but from Belfast International, easyJet flies the link in just over an hour.
Belfast City – Edinburgh
EasyJet also flies between Belfast International and Edinburgh, but without Flybe there are no longer direct flights between Belfast City airport and the Scottish capital.
Guernsey – Jersey
Some Flybe flights to, from and between the Channel Islands and UK airports were operated by intra-island operator Blue Islands, and these will carry on as normal. Check the website for more details.
Amsterdam – Birmingham
Dutch flag carrier KLM operates multiple flights a day between Amsterdam and Birmingham.
The journey is also possible on the train. Passengers need to take a train from Birmingham New Street or Moor Street stations to London Euston or Marylebone on either Avanti, Chiltern Railways or London Northeastern; followed by a short walk or Tube journey to St Pancras for a three-times-daily Eurostar service to the Dutch capital.
From 30 April, there will be direct Eurostar services from Amsterdam back to London.
Birmingham – Glasgow
Flybe: Desks at Birmingham Airport empty after collapse
On 29 March, easyJet will link Birmingham and Glasgow in what will be one of the UK's shortest domestic flights. Until then, there is no other air service between the two cities.
If you want to take the train, it's a four-hour direct journey from Birmingham New Street station to Glasgow Central.
Manchester – Southampton
There are now no direct flights between Manchester and Southampton, formerly two of Flybe's busiest hubs.
There is a direct CrossCountry train service that travels between the two cities that takes just over four hours.
Aberdeen – Manchester
Flybe-branded flights that operate as Loganair are still flying between Aberdeen and Manchester for the 1 hour 20 minute hop.
Train journeys will involve at least one stop, usually in Edinburgh, and will take more than six hours.
Manchester – Edinburgh
There are now no direct flights between Manchester and Edinburgh, but a direct train takes just over three hours from Manchester Piccadilly station to Waverley in the Scottish capital.
Manchester – Exeter
There are now no direct flights between Manchester and Exeter, but a direct train between the two takes just over four hours, and doesn't involve a switch in London.
London Gatwick – Newquay
Flybe had previously announced it would switch its flagship Newquay to London Heathrow flight to Gatwick.
With Flybe's demise there are no direct flights between the two airports, and taking the train involves a complicated six-hour rail journey in and out of London.
However, British Airways will fly between London Heathrow and the Cornish airport five times a week between 2 July and 7 September.
Join our commenting forum
Join thought-provoking conversations, follow other Independent readers and see their replies